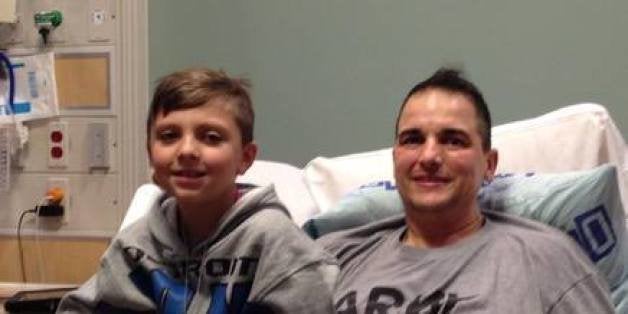 Finding a $20 bill on a sidewalk or tucked into a coat pocket is an unexpected cause for celebration. But for 8-year-old Myles Eckert it was an opportunity to touch lives. To his surprise, one year later his kind gesture has inspired millions -- myself included.
After finding this $20 treasure at his local Cracker Barrel in early February 2014, Myles' custody of the funds was short-lived. Reminded of a father that he never knew, Myles gifted the bill to another customer, Lt. Col. Frank Dailey, with a hand-written note.
"Dear Soldier -- my dad was a soldier. He's in heaven now. I found this 20 dollars in the parking lot when we got here. We like to pay it forward in my family. It's your lucky day! Thank you for your service. Myles Eckert, a gold star kid."
To say the least, Lt. Col. Dailey was overcome by the thoughtfulness of a little boy who has had to make the ultimate sacrifice for our nation -- the lifelong absence of his father.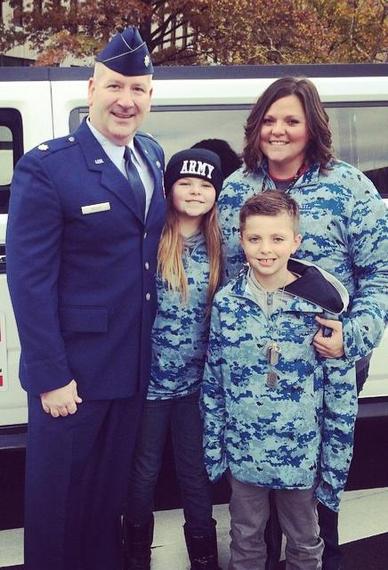 CBS got word of Myles' kind gesture, and the "On the Road with Steve Hartman" story that followed was shared via email and social media over a half a million times. With all the current coverage of ISIS, Boko Haram, and other very disturbing news, it is downright hopeful hearing about a little boy with a big heart. Little did Myles know that his "pay it forward" gesture would ultimately touch millions of lives. The power of $20 can be profound.
As the CBS story quickly went viral, Myles was afforded the opportunity to appear on Ellen, visit with former President George W. Bush at his Presidential Library, and enjoy a number of other experiences memorable for any one person -- particularly a soft-spoken 8-year-old. But this humble boy derives even greater satisfaction from his mission of quietly helping others. Even prior to that fateful encounter with a runaway $20 bill, Myles and his entire family had been passionate ambassadors for a variety of causes and assisted a number of others facing hardships.
The Eckert family has deep and sincere empathy for others given their own experience of loss. Myles and his sister Marlee Freedom are among the nearly 5,000 U.S children who since 9/11 have lost a parent who served in the U.S. military. Their father, Army Sgt. Andy Eckert, was killed in Iraq just weeks after Myles was born.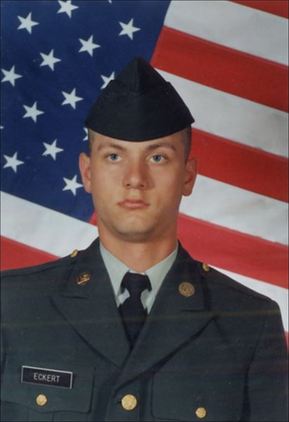 Years later the loss is still palpable as the children yearn for a father to nurture them, provide love and counsel, attend their sporting events and enjoy decades of milestones together. The sacrifice made by Myles, Marlee and thousands of other U.S. children is painful and ongoing. Thankfully, Tiffany, their devoted, thoughtful and compassionate mom, ensures that their lives are filled with stability, adventure and promise. Yet my heart still hurts for them. My own Mom lost her mother when she was only 7 years old. Despite having a happy life, she is still deeply affected by that absence.
With my Mom's grief in mind, in 2013 I had the honor of co-founding a free, national summer camp for children of fallen U.S. service members called Camp Hometown Heroes. I have thoroughly enjoyed getting to know Myles and Marlee during their visits to camp and as participants on our November 2014 Heroes at Sea cruise for families of the fallen. As Myles and Marlee have sacrificed a relationship with their father, I hope they feel the gratitude and embrace of an entire nation.
I asked Tiffany recently why they are so devoted to helping others. "Everything we do is a direct extension of Andy's legacy. And everything we do for other people is how we continue to love him."
In honor of their fallen hero, the Eckert family is now taking their humanitarian work to another level through their founding of the "Power of 20" non-profit organization. With the support of everyday citizens who have been moved by Myles' story, the Eckert family hopes to significantly expand their giving opportunities for charities and families facing obstacles nationwide.
Most recently, they spearheaded an effort to provide a dying soldier his final wish of attending a Green Bay Packer playoff game. Only one week after his dream came to fruition, Sgt. Robert Monroy died from the cancer he acquired working the burn pits in Iraq. In hospice care in his final days, Sgt. Monroy was more peaceful and comforted when young Myles was by his side.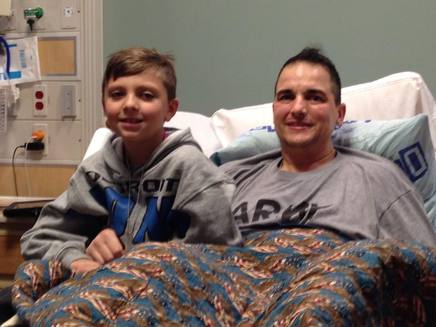 After Sgt. Monroy's death, Myles served as an honorary pall bearer at his funeral. Attending a funeral is challenging enough for most adults, but for a young boy who was thinking about the void left by his own father's passing, a funeral would be even tougher to bear. Clearly there is no limit to what Myles offers to others - in life or death.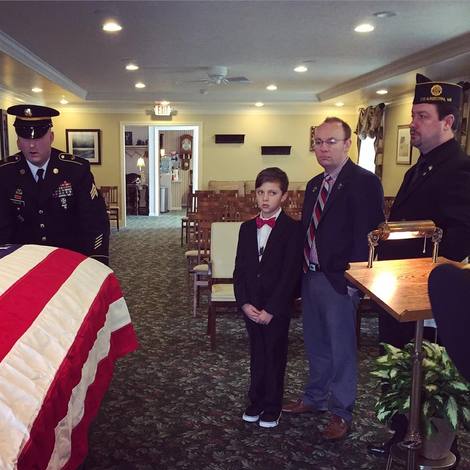 On their way home from Sgt. Monroy's funeral, Tiffany and Myles stopped for a pick-me-up ice cream sundae at the very same Cracker Barrel that inspired this unforeseen journey. It seemed only fitting to return to the same place where the power of $20 was first realized.
I have had the pleasure of knowing philanthropists and activists who have made a great impact on our country and beyond. But somehow I am most affected by Myles. Let's hope many more twenty dollar bills come his way, as the benefit to others will be beyond measure.

To contribute to the "Power of 20" charity please contact thepoweroftwenty@gmail.com.
To contact Neil Willenson please visit www.neilwillenson.com.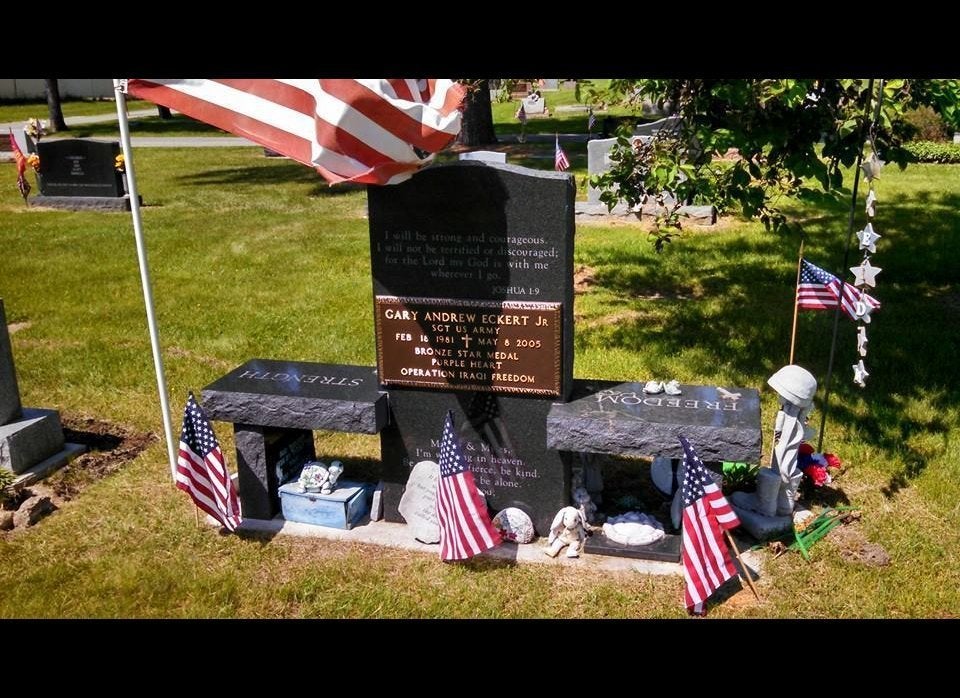 The Eckert Family Pays It Forward
All photos courtesy of Tiffany Eckert.