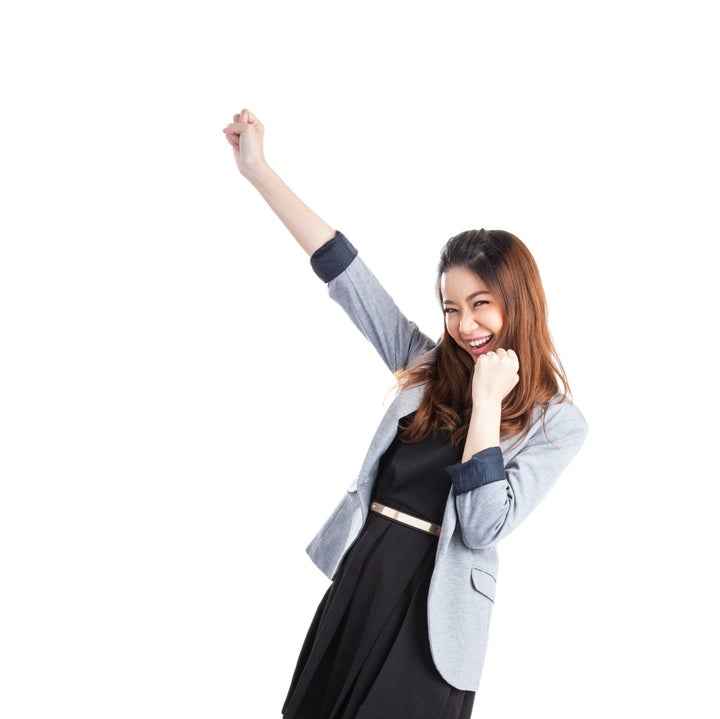 What would be different in your operation if you could experience a 170 percent in engagement, a 294 percent increase in innovation, and a 221 percent increase in results? Would that give you a leg up on your competition? Would it transform your culture from "on life support" to "on fire?"
According to the book's authors, verbalizing appreciation highlights an individual's strengths and creates a connection that can grow into a meaningful relationship. Most important, it gives the recipient a glimpse into the potential of her/his future.
There is a paradox when it comes to showing sincere appreciation for others. We know that sincere appreciation and recognition causes good performance to be repeated and even grow into great accomplishment. We also know that it isn't happening. The O.C. Tanner Company released research in 2013 stating that 65 percent of employees in North America had not received any recognition in the past year.
You knew that, of course, without seeing the research.
Think back on when a person of influence recognized you for something you did really well. How did you feel? Did it increase your desire and commitment to excel again … or in other areas?
Despite the incredible positive impact of sincere appreciation, have you ever received too much legitimate, meaningful recognition for the good work you have produced?
Imagine the significance of multiplying the improvement in one person's engagement and performance by the number of people in your organization. The change would transform your culture.
So why doesn't it happen?
That's a question we have asked to participants in our Positive Performance® Management workshops for over 30 years. The answers typically fall into these categories:
1. People are just doing their job. Their pay is their recognition. This is a transactional view of work. You provide a day's pay for a day's work. The problem is that this thinking creates an environment where people just do the minimum to get by. That means you lose out on the discretionary effort you need to make your product and service distinctive in the marketplace.
It also ignores the reality that "just doing your job" deserves a show of appreciation at some point. People are asked to come to work every day and succeed in spite of changing priorities, unclear expectations, inadequate resources, and lack of communication. You don't really believe that allowing casual Friday's is enough to compensate for that frustration do you?
2. It takes too much time. Showing appreciation does take time. You must know the person, pay attention to his/her work, understand the best way to communicate with her/him, and pull yourself away from your other responsibilities to have a conversation.
On the other hand, engaging and developing your team is your job as a supervisor, manager, or leader. Are you really going to say that investing time to use a crucial tool that exponentially improves performance takes "too much" time? Logic would suggest that you should be looking for every spare minute to connect with your team through appreciation.
3. I don't believe in giving participation trophies. This reason has emerged since the Millennials entered the workforce.
Research cited in Appreciate says that 41 percent of employees between the ages of 25 and 35 cite receiving recognition as the most important action their leader could take to help them produce great work. Son on the surface, it has some merit.
The reality is that your personal agreement with the amount of recognition the millennial generation wants doesn't really matter. They are the largest group in the workforce today, and they will be 75 percent of it by 2025. Are you willing for your organization to become irrelevant simply because you don't agree with how a generation was raised?
4. I am uncomfortable showing appreciation. I'm not really sure the best way to do this in the workplace. If this is you, congratulations. You have taken an important step in your growth as a leader. Many organizations and most B-school curricula don't provide training in how to effectively give recognition. You will have to work at it, but you can improve.
The authors of Appreciate suggest that changing your own awareness and mindset are the first steps toward improving your effectiveness. They propose three questions to point you in the right direction:
Can you reset your thinking to give people the opportunity to do things you never imagined that they could accomplish?
Are you creating the kind of environment and conditions that allow people to do great work?
What is missing (in your performance or organization) that could help your team thrive?
Beyond that, you will need to develop your skills. Showing appreciation in a way that is credible and natural is easier in concept than it is in practice.
Finally, sincere recognition changes your organization's culture when it becomes a habit at every level. That means keeping it in the forefront of discussions, creating accountability, and yes, recognizing the efforts to improve the quality and quantity of appreciation shown.
A compelling culture where every person at every level delivers amazing results is your competitive advantage in a world where products and services are viewed as interchangeable. Sincere appreciation for effort and results is a crucial tool for building and sustaining that culture. What are you waiting for? Isn't it time you started showing your appreciation?
Randy Pennington is an award-winning author, speaker, and leading authority on helping organizations achieve positive results in a world of accelerating change. To bring Randy to your organization or event, visit www.penningtongroup.com , email info@penningtongroup.com, or call 972.980.9857.
Popular in the Community