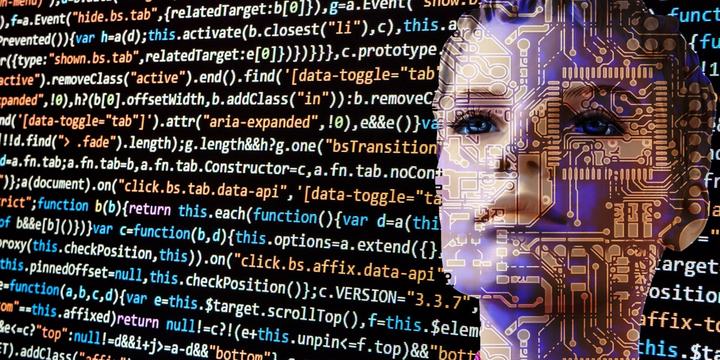 Artificial Intelligence has infused its majestic wonders in the business world – spread through many industries and niches. From predictive technology and fully automated self-regulating processes, to the way companies manage data and market their products; Artificial Intelligence is as real as peanut butter and jelly sandwiches.
It's 2017. The question is how can companies effectively exploit the absolute potential of the tools available at their disposal, while growing their business and still maintaining a personal connection with the customer base?
Recently, Google has become one of several global powerhouses that are financially backing a new $150 million AI research institute in Toronto, Canada. This also includes $20,000 a year in funding as pledged by The Chan Zuckerberg Initiative, the investment fund of Facebook CEO Mark Zuckerberg and his wife Priscilla Chan.
One of the most interesting areas for AI applicability is Human Resources in the Retail and Hospitality industries, where reducing hiring biases and enforcing complete transparency for acquiring talented individuals is crucial.
Knockri, an innovative young tech start-up from Toronto, Canada is one such example of a company taking AI-based HR solutions by the horns.
"The ultimate goal is to be able to help every recruiting team in the world, who require strong front-line customer facing talent. Our AI system for HR uses audio and video analysis, assessing personality attributes to gauge how fit an applicant would be for a position based on employer feedback, industry knowledge and scientifically backed data", says the founding team of the startup.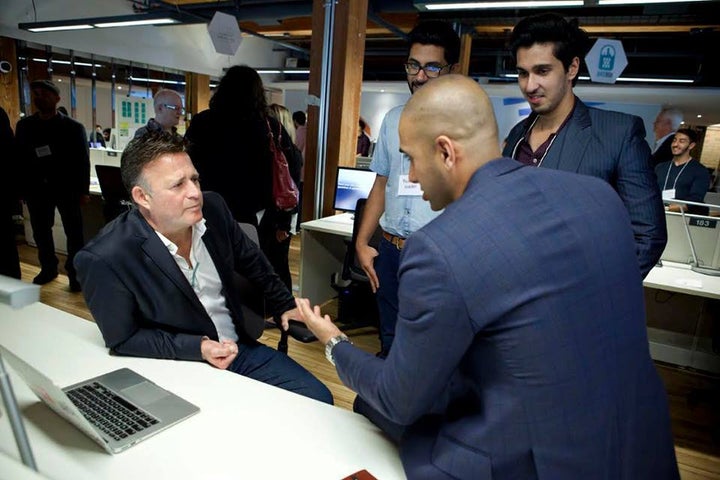 The software system does not eliminate the person to person interview; it only acts as a highly intelligent 'screening tool', allowing employers to get the best applicant to the interview a lot quicker. Since its founding in 2016, the start-up is already disrupting the retail and hospitality industry by saving employers an immense amount of time and money in the screening and short-listing process of hiring by using the power of AI.
The company is further enhancing their system alongside IBM Watson's cutting edge Artificial Intelligence technology, based out of IBM's Innovation Space in Toronto.
Artificial Intelligence has the potential to have an enormous impact on the Human Resources industry.
Here are 5 ways that stand out:
1. Personalization: Personalizing the process of learning at the corporate level and recording critical employee data relating to a broad spectrum of behaviours and learning patterns.
2. Improved Recruitment: HR is a highly human-centric realm. Since human beings are complicated creatures, it's very hard to acquire basic analysis-focused data on individuals during the hiring process. This is where AI helps in predictive analytics using natural language, thus speeding up the recruitment process by empowering businesses to weed out undesirable candidates faster, while committing far fewer mistakes.
3. Workflow Automation: AI is poised to be a game-changer when it comes to workflow problems. Automating processes like interview scheduling, employee performance reviews, employee on-boarding, and even the answering of basic HR questions - all fall under this category.
4. Better prediction models: Prediction models are vital in improving efficiency, productivity and overall cost effectiveness for any organization. This is where AI works its magic by analyzing turnover rates, internal employee engagement levels and communications or any other unforeseen problems that could take months or years to be visibly surface. Artificial Intelligence will always be one step ahead of companies themselves.
5. Reducing Hiring Biases: The quality of data that a company's AI is being trained on is really important. One of AI's fundamental goals should naturally be to help companies build a stronger & more diverse workforce. This means that the data being used to train the AI should be as unbiased as possible, so it can really help businesses increase their employment equity in an honest way.
With a lot of retail brick and mortars shutting down, a huge focus has been put on the in-store customer experience.
It is critical that employers get the best applicant for a position 10x quicker by using technologies and software that work as an 'enabler'; making daily operations alot more efficient via the power of AI, instead of replacing the traditional recruiter altogether.
So what's the take-away here?
HR professionals need to embrace big data, so they can be prepared to adapt the profound technological advancements in AI that are set to revolutionise the recruitment industry – forever!
With the fast paced and ever evolving world of business going through tremendous technological changes, it is imperative that companies around the globe - particularly those in the HR, Retail and Hospitality industries - understand, employ and effectively apply the power of Artificial Intelligence.
Related
Popular in the Community