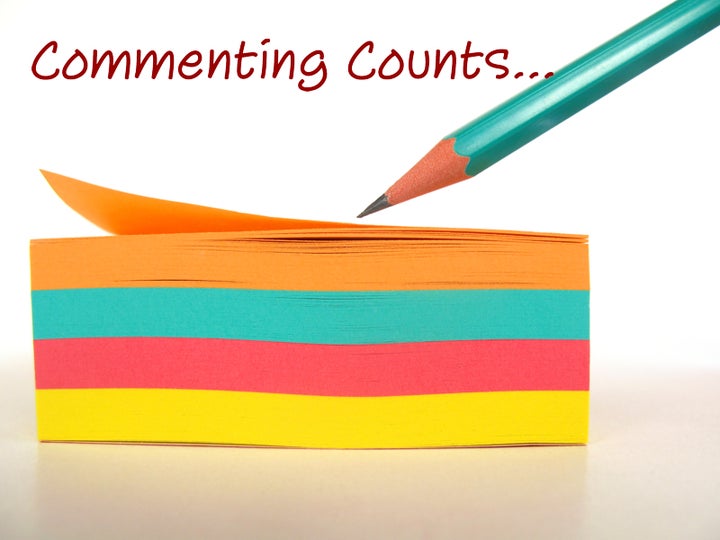 The Power Of Blog Comments! A Great Strategy To Get More Traffic And Relationships.
Blog comments can play a vital role in our blogging journey. A ton of material has been written on this subject by many expert authors on the pages of the internet. But still, different experiences of bloggers are pouring in on the spaces of the internet! I too have published few such notes on this subject elsewhere on my blog pages, blog communities, forums and social media pages. In this post, I wanted to share yet another interesting experience and a tip, trick or a strategy for you to count on.
Yes, before coming to the subject I would like to mention a few lines which motivated me to write this post! Just the other day after posting a Facebook notification about one of my updated posts, a testimonial page on my page, something very interesting happened, and I would like to mention about it before writing about the subject. My FB note was something like this: "More testimonials are coming in" and I shared the link to the post and tagged few famous bloggers' names who shared the testimonials in the post. Seeing this, one of my FB friends who is a famous personality in Indian blogging scenario jump into my chat box and said:
"nice to meet you, Philip I would like to speak to you now, can I?"
The time was a bit odd hour and everyone around was sleeping and I expressed my inability to speak over the phone, and then he wrote,
ok fine, Philip, U r a writer at some big sites right? I said No, I am not a writer on any big site, I do write on my pages and share all around via my social sites, that's it.
Then he said: "hey, I saw your write-ups on The Huffington post that was really fantastic."
To that, I said: Oh, that was a guest post published on behalf of me by one of my online friends.
To this, he said: Hey, how are you building a relationship with foreign bloggers? I saw wonderful testimonials on your blog by some famous personalities.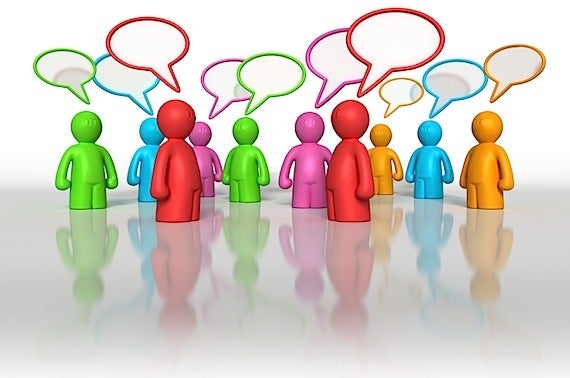 To that question, I wrote: "That is a big story, yes, and my relationship with writers around the world started since almost 7 or 8 years back when I first started writing on the pages of Google's Knol pages. I started this even without having a blog page of my own, you can read some of that write-ups on my blog at #Philipscom on these subjects (and I posted a few links to read), in short, I started my blogging journey as a blog comment author without having a blog of my own, not even on the free sites like blogger dot com or WordPress dot com. Without having a blog my own, my comments got attracted by many bloggers in Associated Content, Google's Knol pages, and various other platforms. The co-authors there encouraged me to start a blog of my own, thus I started a blog on blogger dot com. and on a later stage, I migrated it on the pages of WordPress with my own domain. Just two years completed and with all humbleness I can say that now my Domain Authority (DA) and Alexa stats are at a satisfactory level and I am getting some monetary benefits too. I could achieve this just because of my relentless activities on my blog pages as well as by the interaction with the fellow blogger's pages by contributing value added constructive comments.
I am really surprised to note that the above conversation happened not just with a newbie blogger instead a well-established or a pro blogger, a public speaker who conducts seminars, conferences, and workshops all over India. That really surprised me and I am sure this all happened just because of the basic thing the power of #blogcomments, or in other words, the powerful strategy of blog commenting on fellow bloggers posts.
I just mentioned this incident in this post, just to show the importance or the power of blog comments!
You can get into the good books of influencers by following this strategy very diplomatically. I am confident that, I answered my friend's query or anxiety through my conversation as well as through this post.
Yes, I repeat "Your relentless work on this strategy will help to achieve unexpected results" I am also sure that this never happens in few days' time. Instead, it takes lot of your time and indeed your continuous hard work you need to put behind this to happen. But at the same time, I can very well say that this is not a big thing too! Your dedication along with the hard work can fetch great results in this aspects.
I am sure, you can get into the good books of influencers by following this strategy very diplomatically. words like, awesome, wonderful, amazing post, great post, I like it, I love it etc. your purpose of posting such

comments on other pages will not fetch any good results. Instead,such one line or one-word comments are an irritation to blog authors, though some may accept but most of the blog owners never care for such comments and sometimes such comments may not even see the light of the day. So, be careful while making comments on others pages. Make solid, relevant comments on the subject, or ask or raise some doubts in relation to the subject through your comment, sometimes that may pave the way to a great debate or a discussion. So the comment First and foremost thing is read the post well and make sure you understood the content and then post your genuine opinion or your suggestion in the form of a feedback. If they are running a comment option like the CommentLuv Do follow link option it is more beneficial. Select such pages and comment, you will get back some backlinks to your page. Here is a great list of blogs which uses CommentLuv comment option. This list is compiled and published by Robin Khokhar of TrickyEnough website. Check out this list, visit and comment to get backlinks on your pages. CommentLuv Comment Option with Do follow links.
There are some people who just have a look at the first and last paragraph of the content and say something and go, such comments can easily be recognized and know that this man posted that comment just to get a backlink from the high ranking site. This is not a good trend to practice, so make sure you make solid and constructive comments relevant to the published post. That may invite others attention and it eventually lead others to your page, just because of that comment. This I am saying it from my experience. So try to visit others pages and write comments from the heart. This I am saying it from my experience. So try to visit others pages and write comments from the heart.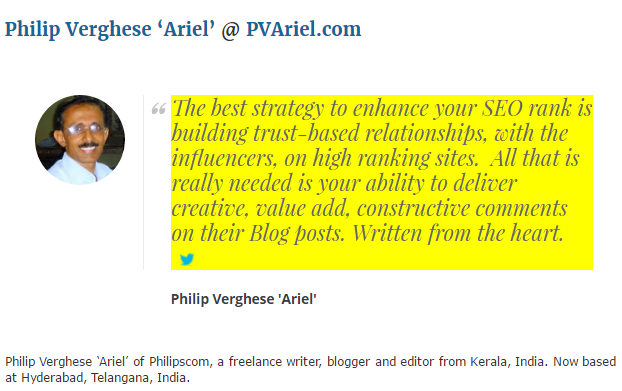 In a recent expert roundup post created by Hussain Omar of CostEffectiveSEO I have mentioned this as an SEO Quote:
The best strategy to enhance your SEO rank is building trust-based relationships, with the influencers, on high ranking sites. All that is really needed is your ability to deliver creative, value add, constructive comments on their Blog posts. Written from the heart.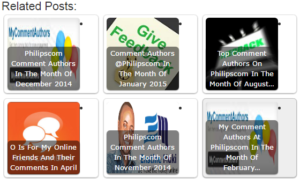 Or in other words to get more interaction, use or apply the Give and Take policy, or in other words, give first and take later policy. I am sure this will work well if we follow it faithfully or genuinely.
By using this method there are chances to visit more and more people to our blog pages and post their feedback.
Due to this strategy and the popularity of your page by way of promotion through various social media and through other methods your comment box will fill with lot of comments! Then comments flow to our pages in large scale and ultimately reaching their pages with our feedback or the reciprocatory comments will again be a big task and sometimes due to the heavy workload, it may not happen immediately. In such situation here is an option or let me say a savior, an amazing plugin by name "MyCommentAuthors" created by one of our online friends Enstine Muki of Make Money Blogging' website. He developed a plugin which helps us to create a list of our monthly comment authors on our sites. With this plugin, I am creating a post every month to express a word of thanks to our comment authors for their valuable presence on our page. With this plugin, we can create an automatic mailing list of the people who commented on that month. In fact, this ease lot of our work, I mean manually creating a list and sending a mail to each one of them is indeed a difficult job. This plugin takes care that part and will send a mail in this regard to all the comment authors on that month. Some of the screen shots of that process of sending thanks, note to each of our comment authors you can see here.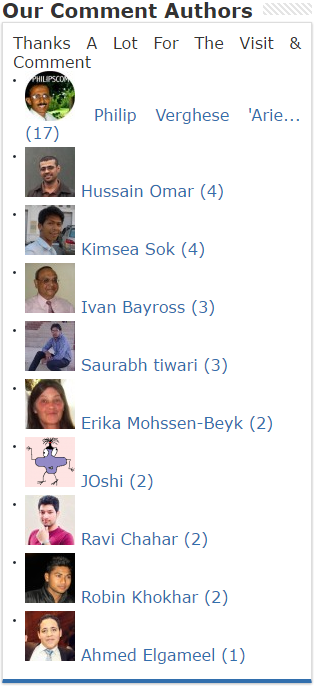 This monthly series (My Comment Authors on the pages of Philipscom), We publish every first week of the month with my comment authors name, their profile picture, and their blog URLs. I am using this plugin since its inception.
every first week of the month with my comment authors name, their profile picture, and their blog URLs. I am using this plugin since its inception.
Please check out the following pictures:
Out of the total comment authors, we can give a special honor or mention of the top comment author of that month. This will surely be a kind of encouragement to our visitors and comment authors.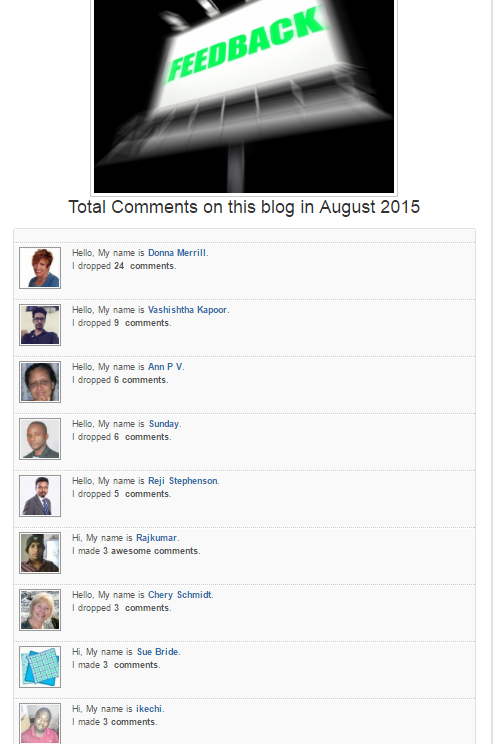 As I say and do every time, I reciprocate your valuable time by visiting your pages and dropping my feedback. When I write these concluding words I am reminded of Enstine Muki the developer of this wonderful plugin (MyCommentAuthors) who mentioned me on one of his latest posts VERY FEW bloggers are doing this In this post he very well emphasized the importance of reciprocity in blog commenting.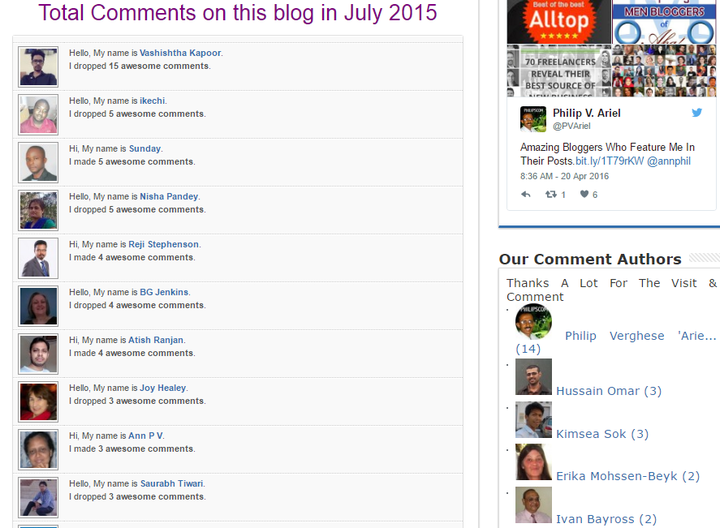 In fact, it is a must to say a word of thanks or visiting back their page and reciprocate by adding our valuable responses on their posts. This plugin will take care half of that job by saying a word of thanks to your esteemed comment authors.
In a nutshell, "Your value added blog comments can fetch many benefits along the way, which includes tons of traffic as well as it pave the way to make good relationship with influencers.
I short, Indeed Blog comments can play a vital role in our blogging journey!
Use this wonderful strategy of commenting on others page wisely to get more comments, traffic, and of course the added advantage of making relationship or friendship with others.

I also take this time to tender an apology for deleting or taking out one word from the generated post below. That is the word "Awesome" he used along with the comments. such as "I made 6 awesome comments" I cannot give the word Awesome along with the word comment. I firmly believe that the word 'Awesome' should go along with the word "God Almighty" alone.
If you are a blogger I recommend you to visit Enstine's page to get an idea about this plugin and its installation process. He posted a simple tutorial on this plugin under the title: Boost Traffic & Engagement
Thanks Enstine for permitting me to take this opportunity to use your wonderful free plugin for creating this wonderful comment authors' list.
I once again express my heartfelt thanks to all my visitors and comment authors for your valuable time on our page.
Related
Popular in the Community