We all are exposed to traditional and typical advertising and marketing messages every day, for everything from food to fragrances to banking to many other products and services we consume on a regular basis. However, sometimes companies with the most powerful brands in the world take their marketing messages a step further and align them with a cause, which can be incredibly beneficial to society. When done properly, cause marketing can change the world and help to move that cause in a positive direction, whether it is health-related, environmental, humanitarian, or social in nature.
We are currently seeing a positive example of cause marketing by Office Depot, a leading national retailer, who has dedicated its back-to-school effort for the second consecutive year to raising awareness for anti-bullying as it specifically relates to parents, teachers, and students. The company has recently launched a campaign with worldwide music phenomenon One Direction, coinciding with their U.S. summer tour. The theme of the campaign is "1D + OD Together Against Bullying," and has been designed to raise awareness for anti-bullying, culminating in educational programs beginning this Fall in schools across America.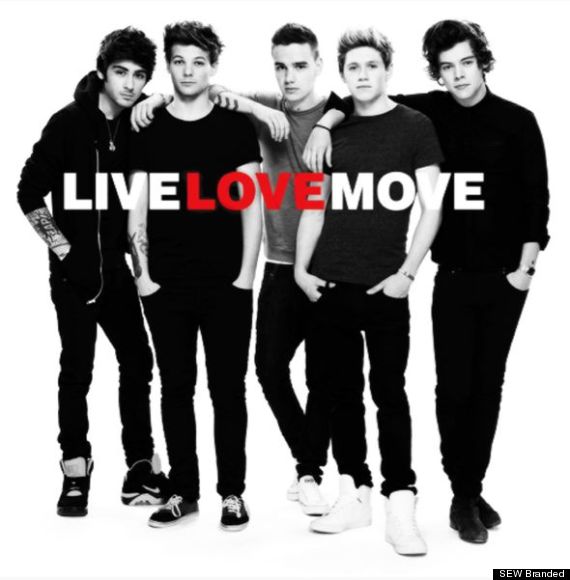 By embracing the anti-bullying cause, Office Depot is aiming to create more positive environments for three of its key consumers. First, they want to enable teachers to have more positive classroom and teaching experiences. No one can deny that teaching is a tough profession. Reducing and possibly eliminating bullying at school will take one more stress factor off of teachers' already full plates.
Second, the retailer is helping to ease parents' concerns about what their children may be subjected to at school. Many parents wonder, "Is John being teased?" "Is Jane withdrawn because someone is tormenting her?" Schools should be safe places for kids, so building awareness about anti-bullying can help protect kids and make parents feel less anxious.
Finally, the company hopes to empower youth to be true and brave, whether experiencing bullying themselves or witnessing it. The adage "sticks and stones may break my bones but words will never hurt me" is for the most part not the norm. Lies, gossip, name-calling, alienation, verbal abuse, and humiliation leave lasting and needless scars. When youth are empowered with knowledge of how to handle a bully and a situation, they are more apt to put an end to it and its negative affects. It's pretty simple, as the basic tenet of the program is to treat others how you'd like to be treated. Harry Styles, a member of One Direction states it simply, "Live Nice, because no one likes people who aren't nice."
Having that kind of an impact on the world is something that a good cause-related campaign can begin to achieve. Office Depot's and One Direction's Anti-Bullying cause campaign can be paradigm changing given that we've all been exposed to bullying at some point--whether witnessing it or experiencing it firsthand. Realize, though, that bullying today is far worse than it was a decade ago, primarily due to the internet and social media. It used to be that students got bullied in the hallway or at a school sporting event and only a few others might have witnessed it, resulting in a lower (albeit unfortunate) embarrassment factor.
Today, the potential for many more to witness cruel acts exists, as they can be virally spread through the use of social media, on Facebook and Twitter in particular. We've recently seen too many stories in the media involving kids who have committed suicide as a result of relentless bullying that extends from the school to various online communities. In an instant, the recipient of bullying behavior is humiliated in front of thousands and often feels there is no escape from it. Someone once told me the worst possible experience is to be publicly humiliated. After watching last year's Weinstein film, Bully, featuring a young boy named Alex who was subjected to needless humiliation daily, I would agree.
Using One Direction's powerful platform and voice with youth, Office Depot's alliance with them to raise awareness about the negative effects of bullying will hopefully foster change. They are also creating world-class educational seminars through their foundation that will be rolled out in schools across the U.S. The message of these is simple, "Live Nice." The retailer has chosen to create empowering words and phrases that encourage students to stop and think about how they treat each other. They want everyone to know that there are consequences to not treating others kindly and with respect. Unfortunately, not everyone is or acts bravely when it comes to combatting bullying. As such, much of the messaging is about raising awareness to be true to yourself and others and to speak out on behalf of others being treated cruely.
Being kind is a rather basic human principle. And it's easy to live the message when you just stop and think before you say something that might not be so nice. To help reinforce this cultural shift in behavior, the messaging includes words and phrases like "live nice," "live original," and "live unique" as part of the campaign. The goal is to encourage youth to be themselves and to live their lives without the fear of harassment or cruelty. Last season's campaign, which was in collaboration with Lady Gaga's Born This Way Foundation, featured similarly positive messaging with "be" statements like "Be Kind and Be Yourself" under the campaign tagline "OD + BTWF = We Supply Kindness."
The real question to ask is, "Is this type of marketing, and in particular this effort, helping to shift behavior? The answer thankfully seems to be yes, because whenever you attach a voice as powerful as Lady Gaga or One Direction to a cause, you immediately have the attention of their entire fan base, thereby generating momentum and having it shared with and by others, shifting behavior in a positive way. In fact, the response to both consecutive campaigns has been positive from parents, teachers, experts, and youth alike. The millennial (and youth) segment is smart and savvy and appreciates authenticity when you begin a conversation with them on something as important as this cause. Likewise, the press (both traditional and social media) has positively embraced the effort and has been key to spreading the message.
Additionally, if we look at the research on the impact of cause marketing to a company's bottom line, we see that 47% of consumers have bought a brand at least monthly that supports a cause, and over the years, consumers have taken increased action on behalf of brands that are tied to a cause. So in a sense, cause marketing is good for the cause, for the community, for the consumer, and for the company and its brand(s). A win-win is achieved for everyone.
Office Depot is one of many corporations that embrace chosen causes tied to marketing campaigns. Target is a leader in embracing the importance of education with youth as one of their primary causes. Their current commercial featuring high school students opening their college acceptance letters gives me goose bumps and takes me back to the feeling I had opening my own and embarking on that chapter in my life. It's truly uplifting. Many companies now actively embrace environmental causes to help prolong the life of our planet. Dannon, Ralph Lauren, and Estee Lauder have all done extraordinarily powerful cause marketing around breast cancer awareness and research. My first cause-related advertising campaign was for Bausch & Lomb's Renu, which benefitted the Susan G. Komen Foundation. The photo shoot with real-life cancer survivors and those left behind by non-survivors was one of the most powerful moments in my career. The stories, raw and filled with courage and emotion, had everyone on-set in tears. The mother featured, who survived her bout with breast cancer, was my cousin.
American corporations have been extremely generous and successful in garnering positive attention and action for specific causes--proof that they can change society for the better and use their powerful platforms for good. Last year, Office Depot donated $1 million to Lady Gaga's Born This Way Foundation to help her spread her message of positive youth empowerment. This year another $1 million donation is being administered through Office Depot's Foundation to fund anti-bullying seminars in over 1,000 schools across the country. The Office Depot Foundation has also administered over $50 million in schools supplies to disadvantaged kids in need. This retailer is making real strides in positively changing the culture in schools toward one of kindness and safety, and I am proud to be working with them on this important and relevant social issue. Creating brand imaging tied to a meaningful cause is always great.
So is it powerful? Most definitely. Will it change the culture with youth? I hope so. In many ways, although the campaign is about anti-bullying and raising awareness about its negative effects, it's really about humanity and how we ultimately choose to treat each other. It's about the bigger picture of simply being able to be yourself in a safe and kind environment without negative consequences. Together, we can "liver nicer" and make a powerful difference.
The "1D + D Together Against Bullying" cause campaign and product line recently launched was created by SEW Branded (http://sewbranded.com), a New York-based brand image and marketing consultancy, as was last year's campaign alliance with Lady Gaga's Born This Way Foundation.