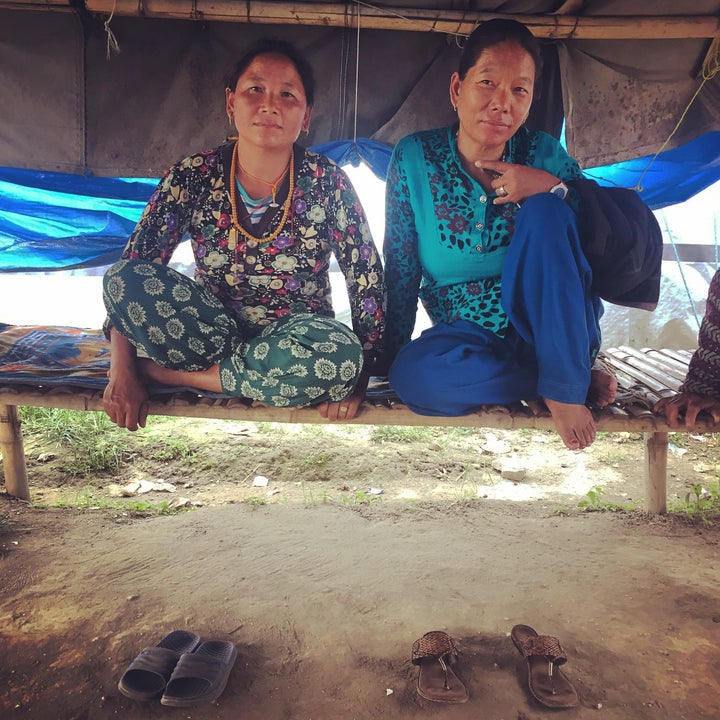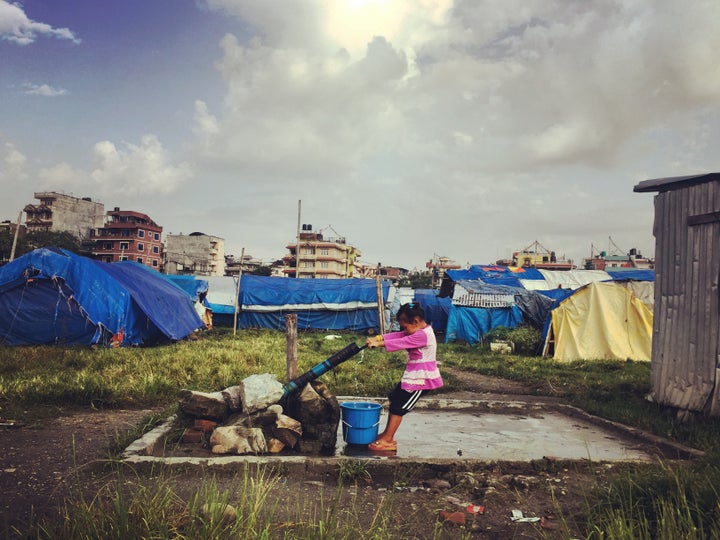 Resilience (noun) The capacity to recover quickly from difficulties; toughness.
In April 2015 a massive earthquake hit Nepal killing nearly 9,000 people and wounding 22,000. The Sindhupalchok District was one of the worst affected. Within this district is the tiny village of Phulping Katti about 2 miles from the (Tibet) China border. 9 people were killed and most of the village destroyed. It took three days for the villagers to walk to Kathmandu to safety. It took 3 days for the government to come to Phulping via helicopter and motor transport to assess the damage.
The Sherpa community is known around the world for their resiliency and strength. Most people associate this with a physical prowess - which they indeed have, but there is far more to it than climbing mountains. Resiliency comes from not only surpassing the mountain but being the mountain.
I have been fortunate to know this community through my work as a volunteer member of the 108 Lives Project and as faculty for The International Center for Mental Health and Human Rights. Four years ago, 108 Lives were the first westerners to visit Phulping. The village is nestled in an extraordinarily beautiful valley marked with stepped crops, mountain springs and a 600 year old Gompa that fueled and gave sanctuary to Tibetan Buddhist exiles making their way into Nepal away from the Chinese onslaught of mass imprisonment, torture and killings. The 2015 earthquake destroyed the Gompa, razed the schools and leveled the homes. The steppes themselves fell more than 20m.
And now, homes are being rebuilt. Steppes re-cultivated. The land has become ripe again. Even 6 months after the earthquake, when I first visited, children were able to play. Resiliency is characterized by the ability to not only work and live well but play well.
What makes the Sherpas so strong? I have seen 75 year old men and women carry 50+ lb. packs of kindling, crops and food bags up treacherous paths while the Western 20-something year olds beside me fumbled and huffed. This has much to do with practice, ability and also, drive. Fuel, food and clothing are not something to do without. Consider as well, that unlike most Westerners where food is bought in well-lit, well-stocked grocery stores - Sherpas in small villages must tend crops and livestock to survive. This makes for a deeper, stronger connection to a source than many of us reading this have.
For nearly 18 months, the villagers of Phulping resided in a refugee or IDP (Internally Displaced Persons) camp not far from the Boudhanath Stupa in Kathmandu. Of the 200+ families, 60 still reside there. The others have returned to Phulping and the surrounding villages in the hopes of finally being able to return to their lives. From what I was told a year ago - six months after the earthquake and still now - there has been no help from the Nepali government. None. They have received supplies for their shelters from the International Organization of Migration and health and sanitation materials such as toilets, water purifiers and soap from Unicef / NCV as well as help from Thrangu Rinpoche for food, blankets and medicine. As of October 2016, it has been two months since they have received aid from anyone.
Why do the families remain? Why would anyone remain in tarp covered, bamboo frame-worked homes with no running water aside from a central pump to wash dishes, clothes and themselves? Hot water and privacy are non existent. Why would anyone stay in Kathmandu where the air is filled with pathogens from burning garbage and unfiltered motor vehicles spewing exhaust into the air? Where one must, if staying longer than a week, wear a mask to prevent numerous upper respiratory infections.
These families stay for their children. There are currently no secondary schools for their children in Phulping or nearby. The earthquake has taken them. For some families, living just outside of Phulping and closer to the border, the roads are still too dangerous for them to bring their children home. Landslides and flooding make it nearly impossible. In Kathmandu, the older children attend the Samata School. The cost, however, is between $5-10K rupees per month ($50-$100 USD/month). Most families, if lucky enough - find work in hotels (if they speak English) earning $3-4K rupees per month and in many cases have been unpaid for work done in nearby construction sites. On top of this, the landowner of the camp site has told them they must move. No work, no money, no food (except that grown in the camp) and soon, no home. And yet, there is very little to no evidence of anxiety, depression or dysfunction. How is this possible? What makes the Sherpas so strong?
Mingmar Sherpa, 43, who walked the three days to safety with her five children, husband and parents - all of whom share a tent stated, "We felt sad when the earthquake happened but then we realized that there were many people around the world who had suffered more than we. We feel lucky to have survived at all."
The ICMHHR's Contemplative Based Trauma and Resiliency Training lists as some of its core components - Intention, Grounding and Compassion. For some people, the latter must be taught, for others especially those raised in a Buddhist tradition, it simply is a way of being. Resiliency stems from the connection we have to each other and each other's pain - in recognizing that we are not alone.
When I asked Namgidoma Sherpa how it was that the community remained strong and didn't succumb to drink or depression (it is not uncommon to find Nepali men passed out in the streets near the camp) she laughed. "We are used to doing hard work. We work hard but if we lose something we know we will get it back. We have an inner power."
"Where does it comes from?" I asked.
"It comes from true love for our children and families. We are the adults. We must watch over our mothers, fathers and children. To get love we give love. We get power from watching over our children. It reduces our pain by giving to our families."
It's shocking that the Nepali government has done nothing to help this community. Especially when the Sherpas are a vital resource for what Nepal depends on - tourism. When I asked what, at this point, would benefit them most they all responded with Education. For their children.
Groundedness. Intention. Compassion. Wisdom. The mountain strength of the Sherpas. The resiliency of humanity. It comes from connection.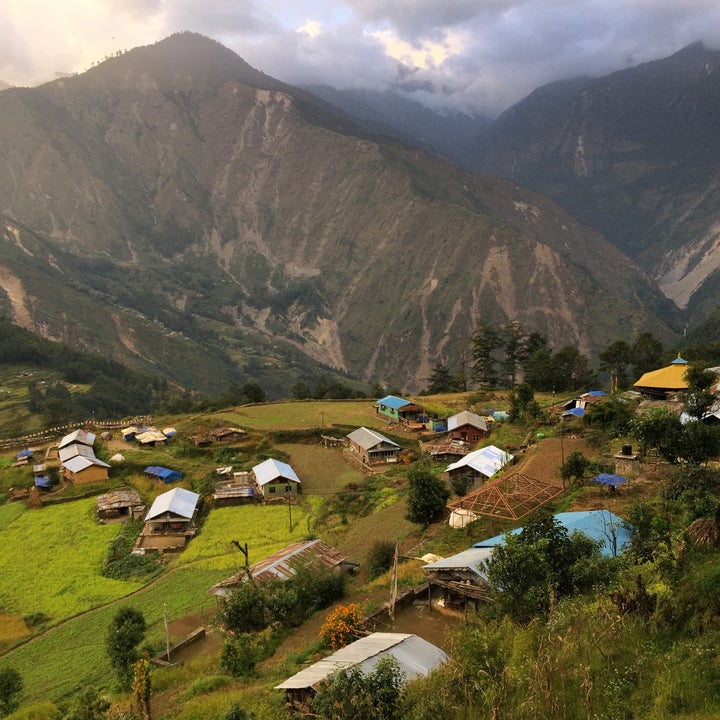 Related
Popular in the Community