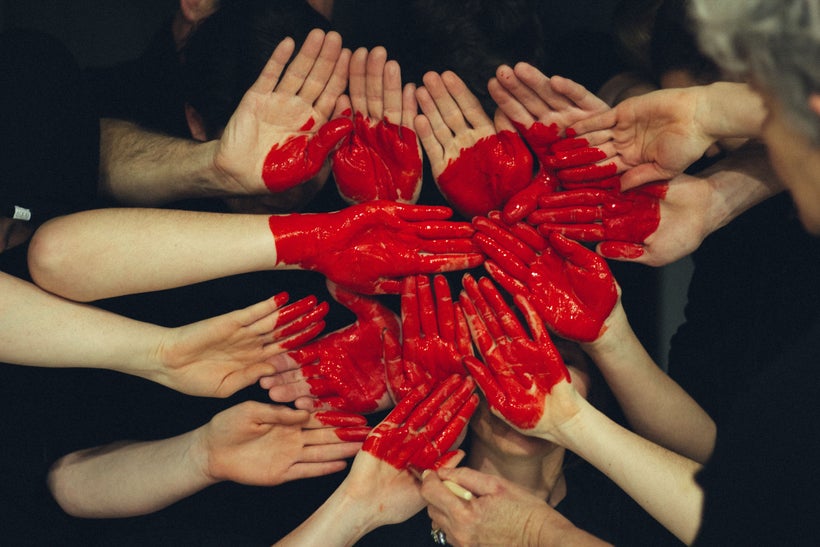 A Three-Part Series by Ken Greger and guest author, John Wallis
Part 2: IS IT REALLY THIS EASY?
In our opening article of this three-part series, we wrote about the power of being present, and how being totally in the moment can increase the happiness and quality of life each of us experiences, both at home and at work. Being present in our daily activities and interaction allows us to be more empathetic in our approach to customers, colleagues and personal relationships.
Here's the next point: Empathy in the workplace definitely influences customer experience and, ultimately, revenues.
There is no better example of this than the Fleet Feet Sports franchise in Chicago. Fleet Feet Sports is a specialty retailer for runners, selling running shoes, socks, insoles, gear and apparel. The company has 163 franchisees across 37 States in the USA. The business model is driven by focusing on each customer's needs - one customer at a time.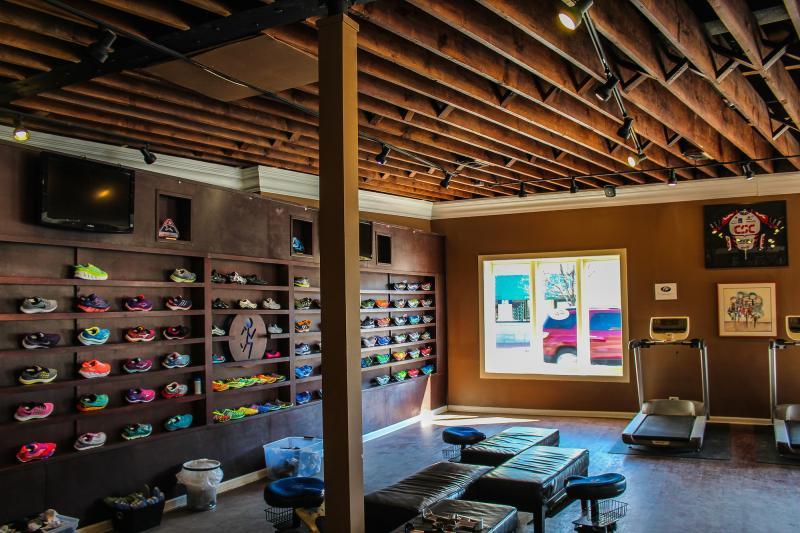 The Chicago franchise is owned by Dave and Lisa Zimmer, who operate one of the most successful running specialty retail businesses in the country. The Old Town location, Dave and Lisa's first store, opened in October 1996 and is one of the highest revenue generating stores in the entire Fleet Feet network. Why? "1400 Square feet of love" is how Dave affectionately reflects on their entry into retail.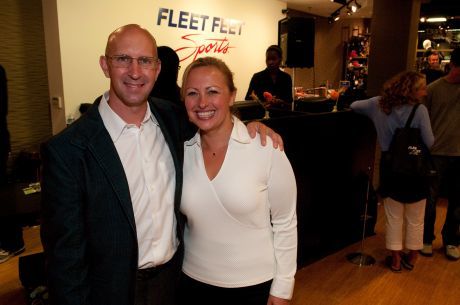 The key is "Fitlosophy," a term they created to describe what is central in their approach to the business. Sales associates are first taught to listen. What are the clients' current recreational activities? What are their goals, struggles and limitations? What have they tried that worked? What didn't work?
Next, they are taught to watch. Watch the way the customer stands, walks and runs, accessing the biomechanics of their feet and lower legs. Because no two customers are alike.
Third, they act. Taking time to find the right pair of shoes that truly fit, understanding now that "fit" means more than just size.
Lastly, they plan. Based on a given customer, they may talk to that person about a training program, or give tips and share knowledge about injury prevention, etc.
The Fit experience provides each customer with the right shoes, the right gear and relevant knowledge to help them be at their best, whether a 10-minute walk, running a marathon or anything in between.
Here is the kicker: "I can teach anybody about the footwear industry and the biomechanics of the foot, but I cannot teach personality," says Zimmer. "Our success starts with the people we hire and then retain. We need people to be themselves throughout the sales process, and I have one core rule: Every customer should leave our store with a smile on his or her face. One of our best sales associates, Charles, greets every customer with a sheepish grin and says, "'So, what's your story?'" It always gets people to open up."
Sales associates are also encouraged to introduce customers to each other while they are waiting to try on shoes. Twenty-six known marriages have resulted from such introductions at Fleet Feet! And the Zimmer's now operate seven Fleet Feet stores in Chicagoland. "I know that we have more sales people on the floor than current retail models," Dave says. "But I look at each of them as delivering the ultimate running customer service experience and, by doing so, I know our business has changed people's lives."
The results are outstanding: For example, employee retention is 80%, with an average tenure of 26 months (high for retail) and 40% of the employees having a tenure of four years or more. The Zimmer's business also has achieved an incredible NPS score of 89%. One just has to look at consumer comments on Yelp to know that Fleet Feet has uniquely evolved the running shoe buying experience into a truly memorable experience. They have also received substantial recognition, including being named one of the Top 50 Running Stores in America for 10 years in a row, and receiving the Better Business Bureau Torch Award for Marketplace Ethics. The website says, "Our industry is called 'run specialty,' but to us, it is 'Customer Specialty.'"
Obviously, anyone can go out and buy a pair of shoes. But this Fleet Feet story makes it clear that they are not selling shoes; they are providing a lifestyle experience and – since Day One – building a community. By doing so, they have completely changed the paradigm of buying running shoes and accessories, and have done so profitably. Contrary to other retailers, Fleet Feet is not afraid to have a sufficient number of staff on the floor to empathize with each customer. And they do so with authenticity, drawing out each customer's needs, learning about their lives, their running style and the unique anatomy of their feet and lower legs, then delivering a personalized experience in a category that's been commoditized by other retailers.
So, what questions should hoteliers be asking themselves when reading of Fleet Feet's success?
Would we be able to train the philosophy of Listen, Watch, Act and Plan? And, if we did, and executed well, would it help us increase NPS scores?
Are we allowing our teams and colleagues to be themselves?
Have we over-scripted the customer experience?
What could we do better to make sure every customer left with a smile on their face because we had met their individual needs?
Should we rethink manning guides and expense allocation? Should we have more people on the floor and find cost savings elsewhere?
Those who have walked into a Fleet Feet store know the key is their people and the adherence to truly listening to their customers that differentiates the experience and creates loyalty. Customers are warmly greeted and asked what brings them in so the appropriate outcome can be planned. There is an instant sense that they care about whatever it is you need. Because they do.
John Wallis, a speaker at the October 2017 Love Summit, is Principal of Farley Hill, influencing leadership behavior. John retired from Hyatt Hotels Corporation in 2016 and is now an advisor helping companies bring their purpose to life. At Hyatt Hotels Corporation, John was the Global Head of Marketing and Brand Strategy, reporting to the CEO, managing a budget in excess of US$300 million and directing the efforts of seven Vice Presidents, encompassing roles of marketing communications, e-commerce, analytics, brands, innovation, public relations and loyalty, including 117 associates in Chicago, Zurich and Hong Kong. Previous roles included Senior Vice President, Product and Brand Development, Senior Vice President, Global Asset Management, General Manager and Regional Vice President for various of Hyatt's international properties on every continent.
Ken Greger, Managing Director of AETHOS Consulting Group, is a member of the International Society of Hospitality Consultants and has spoken multiple times at ALIS, The Lodging Conference, The Global Spa & Wellness Summit and to other audiences. He is a member of the ALIS Planning Committee and has served on nonprofit and advisory boards. Ken is a Certified Public Accountant, having started his career with Deloitte & Touche. From there he entered the world of executive search and consulting, later joining KPMG's global search practice in Los Angeles, where he was also a member of the firm's Entertainment Industry Practice Group. Six years later he was recruited to head executive search in the Western Region for Laventhol & Horwath. After four years Ken left to launch Greger/Peterson Associates, Inc., a highly regarded executive search firm specializing in Hospitality & Leisure. In January 2016, more than 20 years later, the firm merged with AETHOS Consulting Group.
Calling all HuffPost superfans!
Sign up for membership to become a founding member and help shape HuffPost's next chapter
This post was published on the now-closed HuffPost Contributor platform. Contributors control their own work and posted freely to our site. If you need to flag this entry as abusive,
send us an email
.