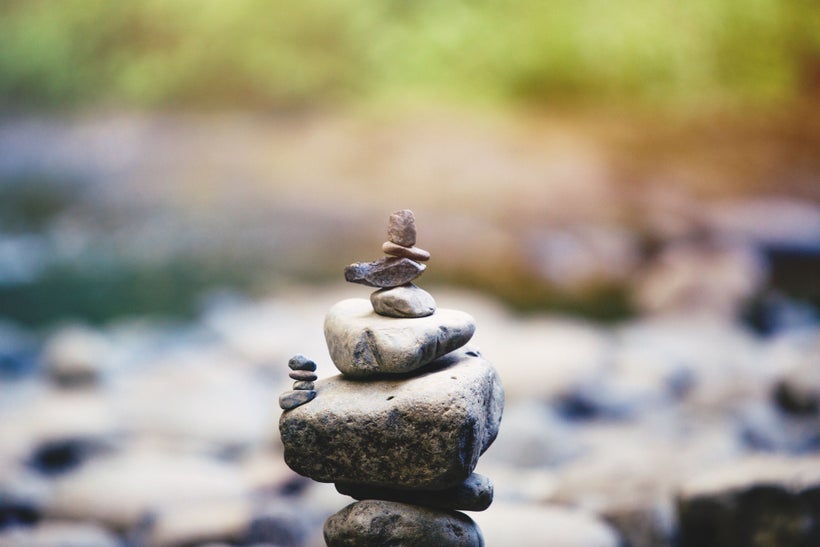 A Three-Part Series by Ken Greger and guest author, John Wallis
Research by psychologists Mathew A. Killingsworth and Daniel T. Gilbert of Harvard University have shown that people spend 46.9 per cent of their waking hours thinking about something other than what they are doing.
Wait! Did you miss it? Just in case, here is that astonishing statistic again: People spend 46.9 per cent of their waking hours thinking about something other than what they are doing.
"A human mind is a wandering mind and a wandering mind is an unhappy mind," write Mr Killingsworth and Mr Gilbert. "Indeed, mind wandering appears to be the human brain's default mode of operation. Many philosophical and religious traditions teach that happiness is to be found by living in the moment, and practitioners are trained to resist mind wandering and 'to be in the know,'" note Mr Killingsworth and Mr Gilbert in Science, the premier global science weekly, published by the American Association for the Advancement of Science.
How many times have we greeted a colleague with, "How's it going," and not really registered the answer? Why? Our mind was somewhere else. We weren't present. And yet, as business coach Myrko Thum says, "Everything that happens, happens in the present moment." So, what are we missing? Why should we care? How do we change?
"Transforming your skill in attention will require some practice, but because attention is the building block for so much else, I believe it's worth the effort," says Richard Davidson, Professor of Psychology and Psychiatry at the University of Wisconsin-Madison and founder of the Center for Heathy Minds. "And I'm confident that most people will experience some benefit in a short period of time." He goes on to say, "Well-being is fundamentally no different than learning to play the cello. You can all get better at well-being. It is a skill you can train for."
So, we need to be present. Imagine if we and our teams were able to increase our attention by just 5 per cent…
Meetings would be more efficient and productive;
Interactions with each other would be more relevant;
Team work and the ability to work effectively would improve;
Anticipating each other's needs would become a way of being, and save time;
Teams would feel truly cared for, and truly caring for others can improve your mental health and allow you to explore feelings of love and connection.
The outcome could be higher staff retention and much more…
Imagine how different a sales call with a customer might be if the sales person was fully present throughout the conversation.
Imagine how conversations would change if every employee realized their mind had wandered while talking to a guest.
Imagine how uplifting it would be for a team to notice their inner emotions when being thanked by a grateful customer.
Imagine how great it would be if, when all has gone wrong with a customer event, a trained mind could be so much more resilient and focused on the solution.
Imagine when a team is acknowledged for their generosity, above and beyond the call of duty, on a daily basis. Imagine the increased level of authenticity in your organization. As Davidson says, "Attention is the building block to so much more." He suggests a simple method any of us can use to get started called 5/3/1:
Five minutes of meditation a day;
Three written notes each day of good things that happened to you;
One written note of an act of kindness you received, gave or noticed during the day.
Being present – more attentive – allows us to become empathetic. And empathy at work leads to a more compassionate workplace. Helping each other to focus is a winning business strategy.
John Wallis—a speaker at the October 2017 Love Summit—is Principal of Farley Hill, influencing leadership behavior. John retired from Hyatt Hotels Corporation in 2016 and is now an advisor helping companies bring their purpose to life. At Hyatt Hotels Corporation, John was the Global Head of Marketing and Brand Strategy, reporting to the CEO, managing a budget in excess of US$300 million and directing the efforts of seven Vice Presidents, encompassing roles of marketing communications, e-commerce, analytics, brands, innovation, public relations and loyalty, including 117 associates in Chicago, Zurich and Hong Kong. Previous roles included Senior Vice President, Product and Brand Development, Senior Vice President, Global Asset Management, General Manager and Regional Vice President for various of Hyatt's international properties on every continent.
Ken Greger, Managing Director of AETHOS Consulting Group, is a member of the International Society of Hospitality Consultants and has spoken multiple times at ALIS, The Lodging Conference, The Global Spa & Wellness Summit and to other audiences. He is a member of the ALIS Planning Committee and has served on nonprofit and advisory boards. Ken is a Certified Public Accountant, having started his career with Deloitte & Touche. From there he entered the world of executive search and consulting, later joining KPMG's global search practice in Los Angeles, where he was also a member of the firm's Entertainment Industry Practice Group. Six years later he was recruited to head executive search in the Western Region for Laventhol & Horwath. After four years Ken left to launch Greger/Peterson Associates, Inc., a highly regarded executive search firm specializing in Hospitality & Leisure. In January 2016, more than 20 years later, the firm merged with AETHOS Consulting Group.
Calling all HuffPost superfans!
Sign up for membership to become a founding member and help shape HuffPost's next chapter
This post was published on the now-closed HuffPost Contributor platform. Contributors control their own work and posted freely to our site. If you need to flag this entry as abusive,
send us an email
.