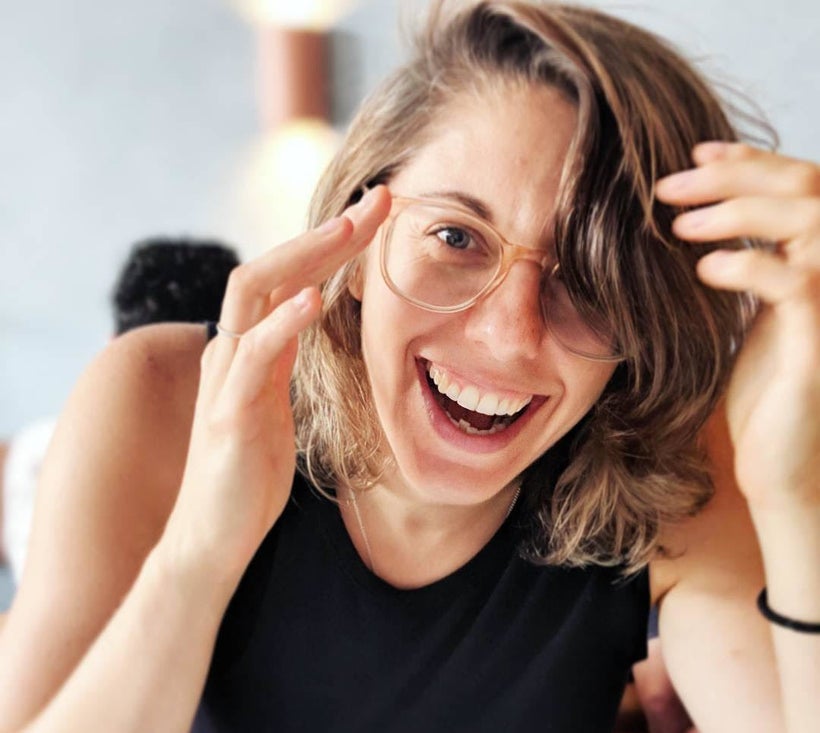 Jess Eddy is a digital product designer living in Sydney, Australia. She moved there a year and a half ago after spending 11 years in New York City. She describes herself as a "hacker at heart" and thinks the key to success is working on as many experiments as possible to see where traction happens, then building on that traction to create something meaningful and/or profitable. She fosters the idea that, the more experiments a person or team can run, the more data they will have to understand what works and what doesn't, only increasing the chance of success.
While it is possible to conduct this sort of work alone, Jess has mainly focused on pairing with a partner. In this article, Jess shares some insights into her approach to innovation and three strategies to keep in mind for cultivating your own great partnerships.
Finding the right partner to work with is key. Good team chemistry enables one of the main drivers of great outcomes: collaboration. If there were a potential success pyramid, the ability to work well together in a way that pushes the needle forward would be a core component. Think of the Golden State Warriors: Teamwork is at the core of their string of championships.
Or take a more personal example: Jess and her friend Rodrigo Martell share a love of listening to podcasts. Their mutual interest in the subject and ability to work well together led them to work on a podcast discovery app called Podstack.
To find someone to work with, Jess recommends meeting and talking to as many different people as possible. Set up coffee dates—with people you know and, more importantly, those you don't! Meeting new people is a great way to open up your network; casting a wide net will give you more options. Look for people with goals and aspirations that are compatible with yours, and skill sets that are divergent from and complementary to your own. Then, pitch project ideas to those you want to work with.
When you find someone you think you'll work well with, start small. Find a low-risk project to focus on to see how you work together. You'll quickly be able to uncover each other's strengths and work out any kinks, which is important to do on a small scale first.
In 2011 while freelancing for technology companies in New York City, Jess knew that she wanted to work on technology projects, but at the time, she didn't have anyone to do that with. So, she searched. She eventually met Rich Hollis, a developer in London, through a site where designers meet developers. They had similar goals and decided to work together to build a jQuery plugin that adds on-demand word definitions to websites. With that under their belt, they set their sights higher. They designed and built Warble, a service that sends free, once-a-day email alerts for Twitter. This set the stage for the team to work on an even larger project together: what eventually came to be a profitable, six-figure conference room booking SaaS product.
The team started by working on a small project together and rolled their learnings from each project into the next. They took the time to build a good working relationship and were eventually comfortable making larger commitments together. They worked together on projects for two years before ever meeting in person!
When would you like more data to improve your chances of success—now or later? The answer is easy, right? Now—of course!
Maintaining momentum allows you to consistently be working toward your goals while collecting data. It's easy to start a project only to find that it starts to drag on, making it harder for each person on the team to get up the motivation to do their part. Especially if you're in different time zones, as Jess has experienced. If your experiments are truly important to you, they must become a priority. To keep the momentum going, make a commitment to being responsive and doing your tasks in a timely fashion. If you're having trouble moving forward with a piece of work, maybe it's too big. Think about how you can break it up into smaller chunks. Or maybe you need more information to move forward; do some research or ask for help. There is a compounding – and sometimes devastating – cost to delays; avoid them as much as possible, and stay focused on keeping your experiment moving forward!
The importance of finding the right people to work with merits taking your time, don't feel like you need to rush. Cultivating partnerships, creating projects together and doing work that is meaningful to you are all totally possible!
REAL LIFE. REAL NEWS. REAL VOICES.
Help us tell more of the stories that matter from voices that too often remain unheard.
This post was published on the now-closed HuffPost Contributor platform. Contributors control their own work and posted freely to our site. If you need to flag this entry as abusive,
send us an email
.