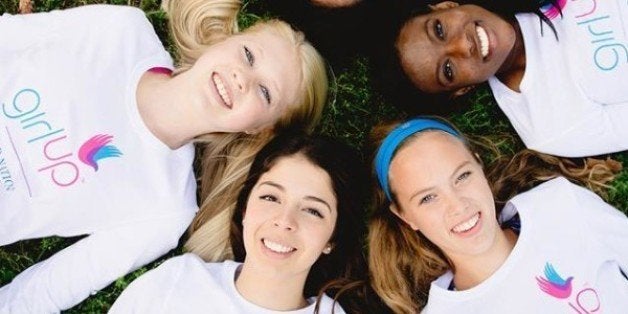 Never underestimate the power of a girl. Or in this case, the power of girls!
President Obama recently signed the Girls Count Act into law to support programs in developing countries that help improve birth registrations and documentation systems for all children. This law comes after nearly two years of relentless advocacy from teen girls across the country. Thousands upon thousands of Girl Up supporters came together in support of this bill, writing letters, making calls and meeting with their members of Congress. They signed petitions, posted on social media and held advocacy events in their communities.
Together, these girls stood up for the 230 million children under the age of five living around the world today who were not registered at birth. Together, these girls' voices helped make a law. Together, the dedication of these girls is changing the lives of their peers across the planet.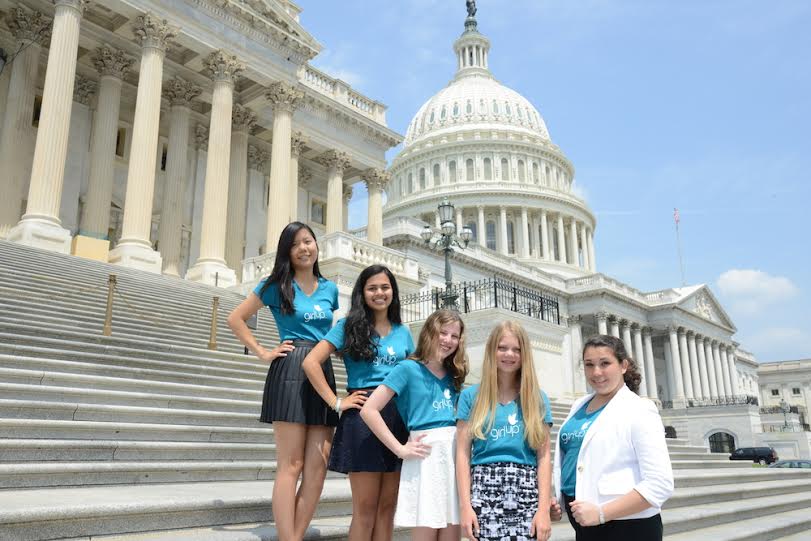 So, what does the Girls Count Act mean to girls around the world?
Shreya Mantha (Charlotte, NC): The Girls Count Act passing now ensures girls will be registered and will have their identity, a basic human right. Every one of these girls deserves a chance to live her life to the fullest, and this is not achievable without being registered at birth. The birth registration of these girls establishes their existence under the law. It ensures that girls will have their guaranteed civil rights.
Kissa Mphongolo (Blantyre, Malawi): The Girls Count Act will enable every girl visibility as a human thereby enabling her to participate, benefit and contribute to development in her community, country and the world at large.
Janet Diaz (Fort Worth, TX): One barrier has been broken down to allow girls to be counted members of society. When I heard the Girls Count Act passed I was THRILLED! So much excitement ran through me as I had so strongly advocated for this bill. It's gratifying to know that a girl will not be prevented from accessing public services such as receiving an education because she doesn't have a birth certificate.
Victoria Merab (Kampala, Uganda): I am very proud of the Girls Count Act passing. It is a huge achievement. I think it is important because every girl truly deserves a chance of visibility.
Sarah Hesterman (Doha, Qatar): The passage of the Girls Count Act is a crucial part of showing people around the world that the time to fight discrimination against girls is now. I am so excited that the initiative to let girls take hold of their rights is being acted upon because it is a powerful step towards global female empowerment. The Girls Count Act can ensure that girls are given the opportunity to pursue their goals and take charge of their futures.
Nancy Lazo (Arlington, VA): I am ecstatic that the Girls Count Act passed! I remember making calls with dozens of my peers asking for our senator's support, and am so glad that girls everywhere will now be registered at birth.
Girls are powerful. The passage of the Girls Count Act is an important reminder that when girls seek to empower one another, anything is possible!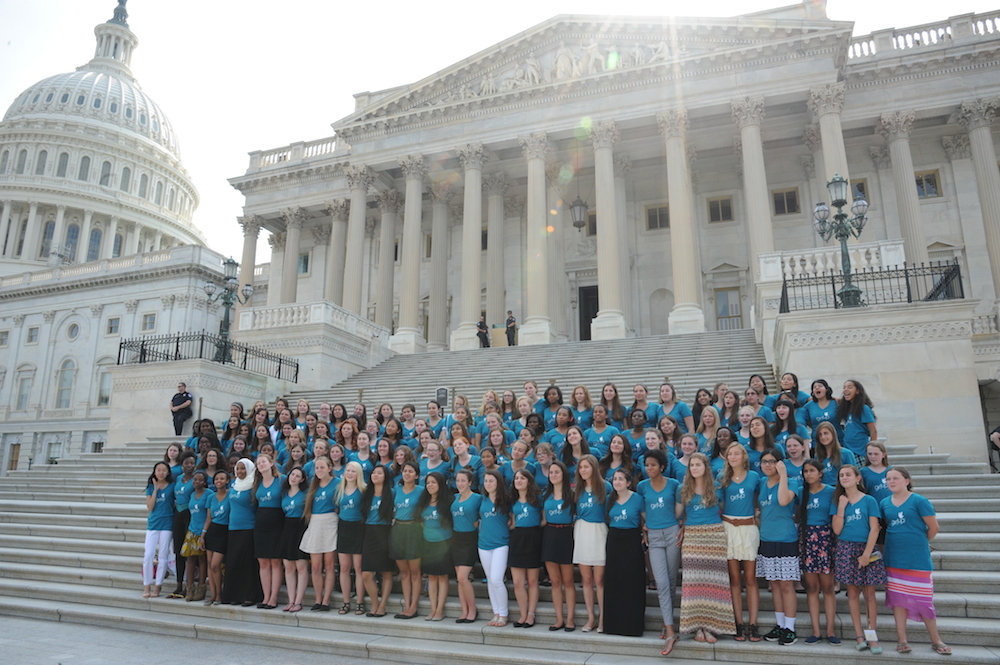 All photos courtesy of UN Foundation.
You share, they give: Each time you 'like' or share this post via the social media icons on this post or comment below, Johnson & Johnson will donate $1 (per action) up to $325,000, to improve the health and wellbeing of moms and kids worldwide through MAMA, Shot@Life, U.S. Fund for UNICEF and Girl Up. $1 means one day of school for a girl in Guatemala through Girl Up.
You can also use the Donate A Photo* app and Johnson & Johnson will donate $1 when you upload a photo for Girl Up or UNICEF, up to $100,000. You can help make a difference in seconds with the click of your mouse or snap of your smart phone.
* via the Donate A Photo app for iOS and Android. Johnson & Johnson has curated a list of trusted causes, and you can donate a photo to one cause, once a day. Each cause will appear in the app until it reaches its goal, or the donation period ends. If the goal isn't reached, the cause will still get a minimum donation.
Calling all HuffPost superfans!
Sign up for membership to become a founding member and help shape HuffPost's next chapter