 Tulsa is a woman leader elected as president of her local council in Madhya Pradesh, one of India's poorest states. According to UNICEF, almost 40 percent of the Madhya Pradesh population lives below the poverty line, and it is estimated that two-thirds of the children are malnourished. Tulsa's community has schools, health centers and even a community hall; however, this infrastructure and resources did not guarantee the improvement of people's quality of life.
Tulsa asked: Why wasn't this happening?
She learned that only upper caste members were able to access these resources in her community. Yet the state of Madhya Pradesh is home to 40 percent of India's tribal population, known as "scheduled tribes" or "scheduled castes," which are among the country's most marginalized and vulnerable populations. This lack of equality and accountability meant that these government-provided resources weren't reaching those who needed them.
Holding local government to account is one of the most important tools people have to end their own hunger and poverty. But in most of the developing world, this is just a dream. Most impoverished countries suffer from weak local government systems, compounded by a complete disregard for the abilities of women and people from marginalized communities to participate and lead.
But this is beginning to change, particularly in India, where in 1992 the 73rd Amendment to the Constitution mandated that one-third of all seats in local councils be reserved for women. In some states, including Madhya Pradesh, this reservation has been increased to 50 percent. And though not popular or easy to implement, with time and hard work it is making a difference throughout the villages of India.
With the support of programs aimed to empower women's active participation in the decision-making processes of local government, more than one million women are serving as elected officials in their communities and millions more are working as informed citizens. As a result, they are making tremendous progress on issues such as clean drinking water, sanitation, education, domestic violence and alcoholism.
Tulsa is one such elected woman leader. Tulsa learned that her community's facilities were only being accessed by upper caste members during a "Sajha Manch" meeting. Sajha Manch, a new innovation launched in partnership with The Hunger Project and UN Women, is a forum where women from the area gather to participate in solving their community's problems as informed citizens. Tulsa and nearly 23,000 women are now participating in 315 such forums across three states in India.
Tulsa personally began holding Sajha Manch meetings in 2010 and encouraged women from all castes to attend. She mobilized the participating women to visit different villages in their community to motivate other mothers to send their children to school and begin using the health centers, regardless of their caste. By creating this union of women with access to training about their rights and responsibilities, the Sajha Manch enabled the community of Lakhakhera to change. Shanti, one of the members, shared, "Until we and our children start going to these centers and show the way, how would others go? So we did, and soon others followed."
Inclusive, participatory grassroots democracy -- particularly for women and marginalized communities -- is key to eradicating poverty and hunger. This requires effective national and local government working in partnership with the people. When people are empowered to participate in their democratic processes through programs like the Sajha Manch, they ensure that in formerly neglected areas like Tulsa's community, roads are being built, electricity is available, more girl children are in school and community members are confidently accessing resources like health centers that are rightfully theirs.
With strengthened capacity and an empowered citizenry holding representatives accountable, local government has the potential to be the most powerful actor in ensuring sustainable development.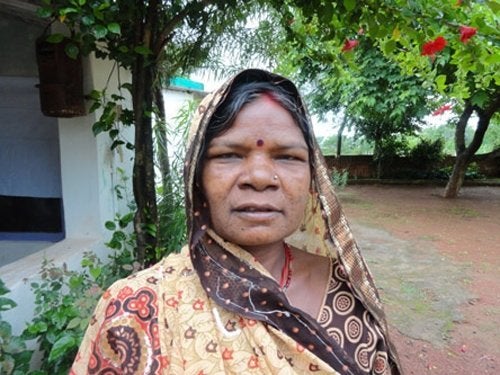 The Power of Grassroots Democracy
Popular in the Community