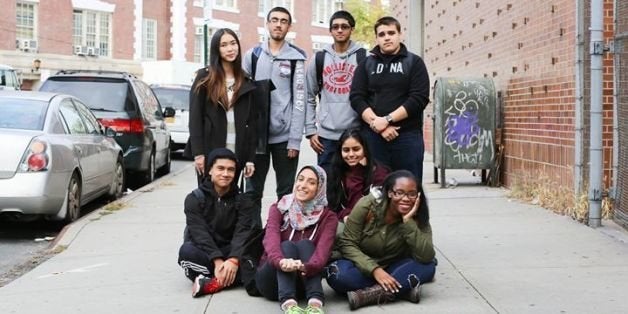 Each morning when I check Facebook or Instagram, I eagerly await the newest Humans of New York posts. Whether Brandon Stanton finds a cute old couple, or a student reflecting on an inspirational teacher, I read each post and gaze at each picture with glee. Why? Because Humans of New York (HONY) represents the true vision of the United States of America. HONY symbolizes and showcases people who currently seek as well as people who live the American Dream. HONY describes an America of freedom, equality and hope. A place of dreams, comfort and teamwork. Humans of New York transports the reader to an idealized New York City. Everyone should take two minutes out of their day and read a Humans of New York.
If one were to look for an individual who pursued his passion and made it his career, look no further than Brandon Stanton. Stanton, who traded stocks before losing his job, sought to take pictures of people all over New York City. Now, years later HONY has conquered the world. Stanton has photographed people not only in New York City, but all across the world as well.
The portraits that Stanton chooses illustrate to viewers that beauty appears in different shapes and sizes. The pictures demonstrate the power of someone helping another person on the street. Each interviewee has a special piece of their own unique history to share, and we the public, await the posts.
Every individual or group photographed for HONY remains anonymous. This anonymity reflects the beauty of HONY. These people are truly just like us. They work in our offices, teach in our schools, attend our universities. We just haven't met them yet. HONY allows us to see a glimpse into the perspective of those around diverse New York City. And maybe, even search for these people in our vast world.
My favorite part of HONY however, are the conversations that occur on each post. Though not all of us may live in New York, we are all humans. Every person in the world sees it differently, and we must honor that. HONY allows and even encourages these shared perspectives. Commenters on HONY glorify the interviewee, or ask for ways to assist him/her. They engage in dialogue about religious, cultural, racial issues and more. And these debates happen without fighting. They simply involve questioning and respectful discussing. Some use HONY to protest, others utilize it to find answers to challenging questions. Overall, the HONY comments section exemplifies the kindness and goodness in everyone's heart.
HONY transcends barriers. Few pages on Facebook have such a diverse array of "likes" among my Facebook friends. Whether you consider yourself an athlete, a theater lover or a literature buff, everyone is human. People relish seeing "today in microfashion" or an empowering snippet about a mother and son. That's the power of Humans of New York. It breaks down barriers and ends conflicts. It tells the story of us, the humans of the world. Would that be too difficult of a project, Brandon?
PHOTO GALLERY
Inspiring Teens
Calling all HuffPost superfans!
Sign up for membership to become a founding member and help shape HuffPost's next chapter