I was head-down, hurrying through my morning routine. My goal was to finish getting ready in the women's gym locker room and then go to work. Dripping wet from my shower and barely wrapped in a towel big enough to cover my torso, I made eye contact as I was approaching the lockers. While I struggled clumsily to keep my towel in place, my counterpart calmly took a moment to say hello and introduce herself.
Fast forward two years and my gym buddy's son, Russell, now leads analytics and innovation at the enterprise I work for, The Global Good Fund. By talking with Russell's mother in the gym locker room, I learned about her time living in Singapore and about Russell's shared values for social entrepreneurship -- the backbone of The Global Good Fund.
As bizarre a situation as it may seem, networking in the gym locker room is nothing out of the ordinary for me. In fact, I seem to be a magnet for unexpected encounters when it comes to networking. And you know what... I enjoy it!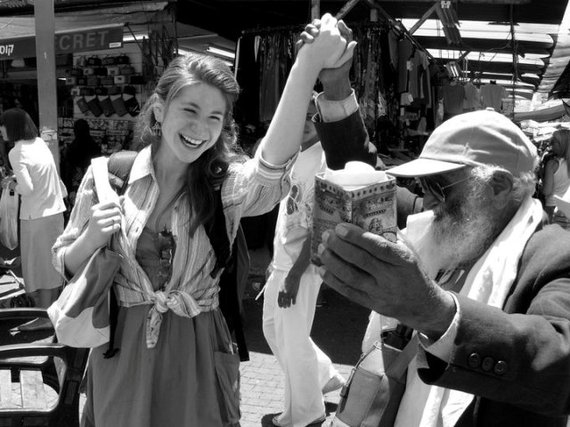 In order to build effective networks, we need both formal and informal networks in place. My most meaningful connections, against all logic, have developed outside of professional networking opportunities. Being open to informal networking is a blessing to my career.
I met our talented Global Good Fund Photographer, Kristofer Dan-Bergman, on a train. To be honest, when I first saw Kristofer on the train, I mistook his intentionally grungy look. Looks can be deceiving! Only when he stole my attention with his incredible photographs did I come to find out that he's a talented professional who left Wall Street for his workshop.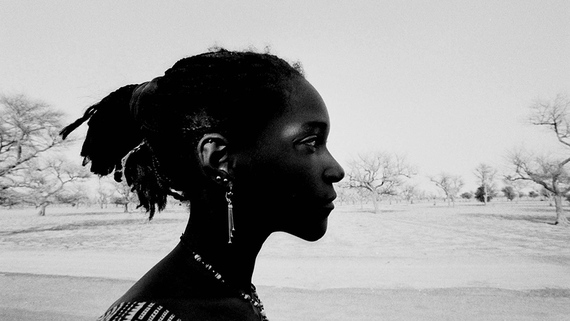 In another chance encounter, our enterprise's collaboration with Capital One was initiated while chatting with a woman at a coat stand. Meanwhile, our PR strategy grew out of a friendly conversation at the Visa line in Nepal. And yet another strategic partnership resulted from helping a stranger hoist her bag into an overhead compartment on an airplane. Further still, our social media operations, if I'm completely honest, stemmed from chatting with a stranger in the bathroom of a wedding.
Moral of the story: Networking can come from anywhere! I don't need to be in a professional setting to network and meet new people who will enrich my life and career and vice versa.
I try to explore as many venues as possible when it comes to meeting new people. When networking in casual settings, I think it's important to be structured in following-up on the backend. Even when the networking is organic, follow-up is intentional and punctual. I do my best to follow-up immediately after meeting someone, whether in business or casual settings. I ask for their business card, send an email, follow them on social media when appropriate, and add them into personal and professional contact lists. Organic networking doesn't mean unstructured.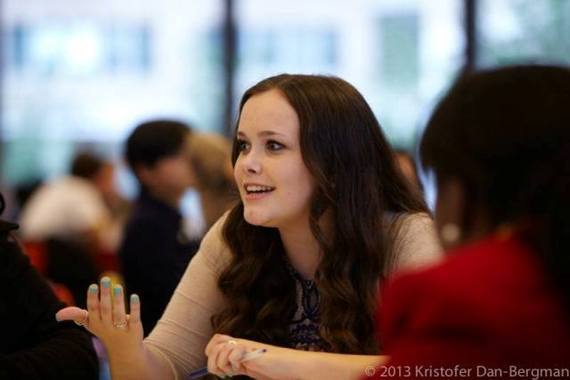 I try to demonstrate and instill this message in our culture daily at The Global Good Fund. Stressing the importance of organic networking has been invaluable to the success of my team. In a recent Board Meeting, I asked each colleague to share how he or she came to connect with The Global Good Fund. It was incredible to hear all of the different stories as to why each person was sitting at the table that day -- talk about organic networking!
I'm still astounded by what doors open and friendships emerge when I put myself out there and talk with people. By engaging in casual conversation with others, I learn a lot about people for who they are. In fact, I find organic networking to be a much more efficient way of learning what is mutually beneficial to a relationship than what I learn in a professional setting.
So next time you're walking into walls while reading your email or letting the world go by with headphones in, embrace the noise and turn to your neighbor. Keep the conversation going and see where it might take you!
Popular in the Community