 There is a story -- funny to non-residents and sad, but true, to many residents -- that when people in Las Vegas needed first-rate medical care, they began at McCarran Airport. There, they'd get on a plane and go where good medicine could be found. Today that is no longer the case. With the opening of the Cleveland Clinic Lou Ruvo Center for Brain Health in 2009, and the quality of care it has attracted to the city, health care in Las Vegas has entered the 21st century in an important, meaningful way.
It all began in February 1994 when Las Vegas restaurateur Lou Ruvo died of Alzheimer's disease, the symptoms of which went undiagnosed until he was taken by his son Larry to see Dr. Leon Thal at the University of California, San Diego.
At a memorial dinner gathering organized by Larry Ruvo, managing director of Southern Wine and Spirits of Nevada, friends in attendance donated money. At the suggestion of Dr. Thal, Ruvo used the donations to open a clinic in Las Vegas in memory of his father. This was to be accomplished through the non-profit Keep Memory Alive, an organization dedicated to funding research into diseases of the brain and patient care of people so afflicted and to a treatment center.
That casual gathering of friends in 1994 is today looked on as the first Power of Love fundraising gala. It was, after all, love for their friend and his family that brought people to that dinner. The event became more formal after that and, in 16 years, the Power of Love Gala put on by the Keep Memory Alive Foundation has raised more than $100 million that goes to fund every facet of research and patient care.
In the video here, Larry Ruvo talks about his father and the foundation he inspired:
Researchers and physicians were brought to Las Vegas to begin the work. In 2007, Thal died in a plane crash and that December, the Ruvo Center sponsored the inaugural Leon Thal Symposium on the Prevention of Dementia. That same year, architect Frank Gehry was brought on to design the Center's building and, in 2009, the Cleveland Clinic was announced as the Ruvo Center's medical partner for the clinical programs.
Today, the Cleveland Clinic Lou Ruvo Center for Brain Health cares for thousands of patient and their families.
The work is supported in great measure by the annual Power of Love galas. In 2009, the event marked the last time Siegfried and Roy performed together. Last year, the Gala celebrated Muhammad Ali's 70th birthday. Ali was an appropriate honoree because last year research was begun into the head trauma resulting from repeated blows to the head that one might receive in boxing, MMA fighting and football.
The Ruvo Center is becoming a worldwide magnet for patients with diseases of the brain. In 2011 programs for Parkinson's disease and multiple sclerosis (MS) were added. These involve both patient care and clinical trials of new treatment modalities.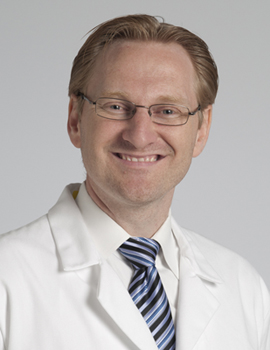 Timothy West, MD, was brought in to head the MS program. He was inspired to become a neurologist when his mother was diagnosed with the disease. The exact cause of MS is unknown, although there seems to be a link with the Epstein Barr virus.
"You know," Dr. West says, "Epstein Barr is common. About 85 percent of people will be exposed to it during their lives. We don't have a treatment for the later stage of MS and we're seeing it in younger and younger people. There is a 3:1 ratio of women to men who have MS."
There have been promising treatment trials at the Ruvo Center, including one for the new oral drug BG-12 -- now in the process of FDA approval -- and, on February 1, it was announced that the Conrad N. Hilton Foundation awarded a three-year, $1.35 million grant to the institution for advanced equipment, expanded patient education and outreach and expanded staff.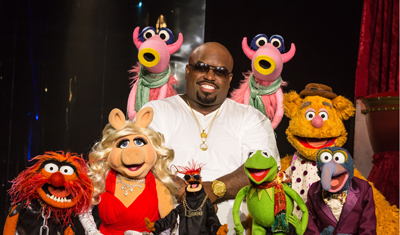 Doing all this work and continuing to do so is, of course, a matter of money. Celebrities have played a large part in the success of the Keep Memory Alive Foundation and its work. One such is Cee Lo Green, who performed at the gala honoring Ali last year. At the time he told Larry Ruvo he'd like to help. So, on October 10, 2012 Cee Lo And Friends, a benefit concert, was performed at Planet Hollywood. That evening, Green brought several contestants and finalists from The Voice, along with an assortment of Muppets (In photo with Cee Lo at right)and Rod Stewart to perform. It was a terrific event.
On Saturday, April 13, the 17th Annual Power of Love gala will be held at the MGM Grand Hotel and Casino. This year, the event celebrates the 80th birthdays of Sir Michael Caine and Quincy Jones. (Jones is at left in the photo here; Caine at right)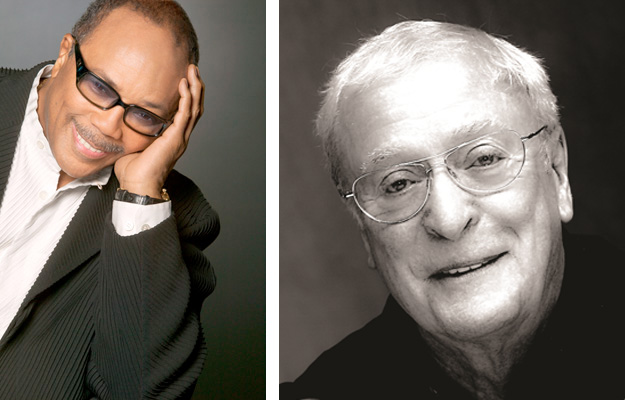 The two are celestial twins, born -- one in Chicago; one in London -- within minutes of each other on March 14, 1933. This is the third time they've celebrated their joint birthday together. At the gala they're expected to be celebrated by Barbra Streisand, will.i.am, Whoopi Goldberg, Herbie Hancock, Terrence Howard and lots of others.
Each year the evening begins with a Dom Pérignon reception and a dinner prepared by celebrity chefs. There is also an auction with items including trips, memorabilia and one-of-a-kind experiences.
It is celebrities that will lead to a cure. Whether they be politicians, music legends, film star legends, chefs -- they're what's key. That's where I see that we're going to make the biggest inroads into communicating with the world, in getting donations -- possibly with a telethon down the road -- into raising awareness. That's where I see finding the cure for these hideous diseases.
Thus far, the track record of Keep Memory Alive makes it look like Ruvo has found the key that will work.
Photos: CeeLo Green and the Muppets, © Eric Kabik. Photos of Sir Michael Caine, Quincy Jones, courtesy of the subjects; Photo of Timothy West, MD, Ph.D., courtesy of the Cleveland Clinic
Popular in the Community