Where would millennials be if the economy didn't crash in 2008? Most would probably think a lot better off... working for an established company, getting paid a decent wage, getting married, buying a house. You know... the "stable" life. But would we be happy? There is something to be grateful for in the wake of the crash... a whole new era of entrepreneurs.
If you think about, it's the crash that forced us to create our own jobs. The lack of opportunity actually birthed more freedom, more risk-taking and more ambition because we had no other choice. There was no job. There was no ladder to climb. The alternative was to build the ladder ourselves. Rather than hating Wall Street, we can thank corporate corruption for giving way to a generation of social entrepreneurs. We have embraced our power as individuals and have become aware that together we can shape the world to consciously and proactively give back to each other. It's about occupying our hearts not our cities.
Today, 60 percent of millennials consider themselves entrepreneurs and 90 percent recognize entrepreneurship as a mentality. We are building incredible businesses that are literally changing life as we know it. I've personally had the distinct privilege of meeting a handful of these astute entrepreneurs and featured them on the cover of Millennial Magazine.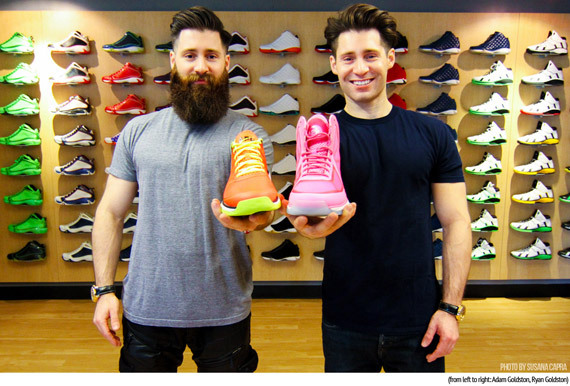 I was first blown away by the innovative nature of the Goldston twins. Born and raised in Los Angeles, 28-year-olds Ryan and Adam Goldston have invented the first shoe that makes you jump higher and run faster. Within 72 hours of being banned from the NBA in 2010, they sold nine months worth of inventory. Their company Athletic Propulsion Labs (APL) is now a global success. They have since moved into designing and manufacturing a matching apparel line for both men and women. Not only do their shoes change the game for all fitness wear, but their style is also incredibly unique and well conceived. They even go so far as to theme their shoe lines -- being inspired by everything from high performance vehicles, to luxury sports cars and even computer microprocessors.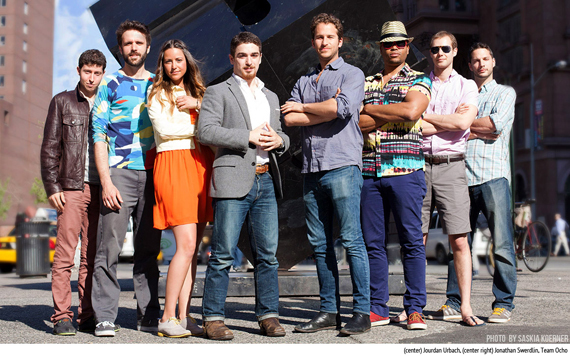 Then I met Jordan Urbach, prodigy violinist turn tech entrepreneur. This 22-year-old was famous for being the first 7-year-old to play Carnegie Hall. By the time he was 17, he was attending Yale and forming the International Coalition for College Philanthropists. And just this year, he released a video app called Ocho that has Vine on edge. Jourdan is a testament to the power of millennial entrepreneurship and has such high regard for the generation that he believes we can set humanity back on track.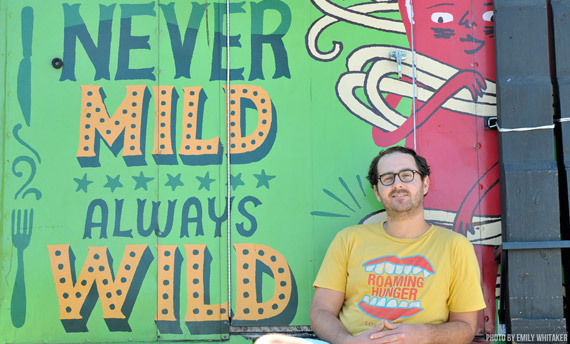 You know that food truck you see on every corner? Well, those probably wouldn't be so popular without the economy crash either. Ross Resnick, only 25 at the time, saw an opportunity in 2009 to start tracking food trucks. Now at 30, he has grown his company, Roaming Hunger, to not only track over 4700 vendors, but also connect them to various catering events and even help them with financing opportunities. Ross has helped lift the social stigma surrounding these mobile restaurants by making them accessible, fun, and engaging.
As a society we need to not frown upon the 26-year-old building a business from their parent's garage, but look at them as possibly the next Steve Jobs. We have become so detached from the single element that provided opportunities for economic growth in this country -- pure entrepreneurship. With this new generation of socially minded yet fiscally conservative business oriented young adults, we have to embrace their dreams and not scoff at their lofty goals, but rather support them along the way.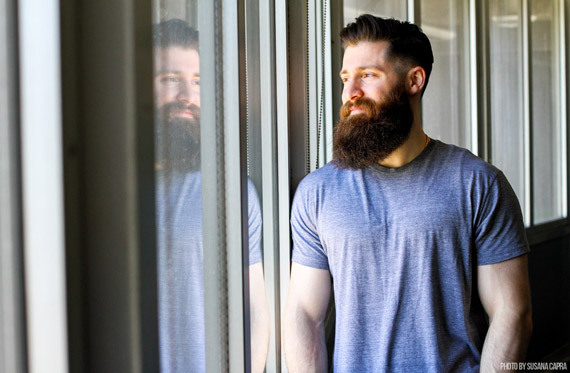 Success doesn't happen overnight, so why are we putting pressure on our 20 and 30 year olds to just give up and go with the status quo when they are vigorously trying to make our world a better place. It's not going to happen alone. It takes a team and an audience.
Be the audience member that makes a difference by simply saying "Go get it!"
Related