Whenever you are sad, happy, anxious, irritable or in love, there is always that one song that can be counted on to cheer your soul. That is the power of music. Simonetta Lein
Whenever you are sad, happy, anxious, irritable or in love, there is always that one song that can be counted on to cheer your soul. That soundtrack in your life that you can always play and be transported back in time. Music has a way of accompanying you: when you are in your car it has the power to make a traffic jam seem positively fun, or when you are in tears you can cheer yourself up with some happy music; you can feel awesome, motivated and invincible before an important meeting by pumping up some upbeat music, you can chill with your friends and create eternal memories and bonds with them while with the assistance of your favorite singer. Music has that special power like nothing else on earth. Every moment of my life has a memory related to my soundtrack and listening to a song can immediately get those memories to come flooding back and make them indelible.
Music also contributes to making an era and to writing pieces of history and there are people who are part of that process. One of those people is Ronnie King, and I have the pleasure of knowing him.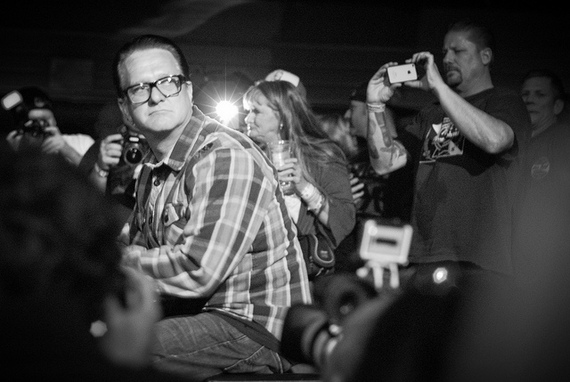 Ronnie is "founder of Ronnie King Music and co-founder of Ronnie King Entertainment. Mr. King is a Multi-Platinum, Diamond Certified (more than 10 million units) Oscar and Grammy Nominated producer, composer, arranger, musician and philanthropist. He has collaborated with multimillion-dollar selling artists such as Mariah Carey, Tyrese, Tupac Shakur, Snoop Doggy Dog, The Offspring and Rancid. His sound is universally recognized and he is one of the few producers alive today who is known for his work across music genres: from rap to punk, from country to blues, from classical to world music and so on. His professionalism and flexibility has established his reputation within the highly competitive and ever evolving music industry."
Yes, behind those huge names there is Ronnie King. An eternally young man and great giver.
When you were a child, did you wish for the career and for the life that you have manifested today?
Yes, definitely yes. I come from a family of musicians, my family gave a lot to the music. Our family band was "discovered" in the 1930s and invited to play the music in the film "The Grapes of Wrath" starring with Henry Fonda .I've breathed music since I was a kid. I have music on both sides of my family. I studied my whole life. I always played music. I play the piano. I am the youngest of seven, everyone in my family is a musician.
**Ronnie explained to me about his big family and those concerts in the desert where every one of them knew how to play something, when movies where the soundtracks of their creations. I wish I could have seen all of them in action.
Name a wish that you had for your life or for humanity that finally came true.
Finding your vocation helps you a lot. I share my music with others, with kids on the street, I recorded a little cd for kids and they were so happy, "Something in the Jungle". I always had a philanthropist attitude. Through the art I can share my arts. I love sharing my music with others. I play a lot with my family, that happens with kids as well. I had every punk rock band on the planet. I did gangsta rap music and punk rock. Tupac crew, Death Row, The Offspring, Mariah Carey, Bizzy Bone. I did so many tours in the 1990 and 2000, my last tour was with the Offspring 5 years ago. Definitely all wishes come true.
**Ronnie is a big believer and a great giver. He believes that those in need can become happy through their actions. I can only imagine those kids on the street having the multiplatinum nominated music producer recording their music. That is Ronnie, he heard them, he liked them and did something for them in the name of music. These are the people and the world that I know is possible and that I want.
If you were granted one wish for humanity or for our planet, what would it be?
Positive vibes, get everybody together in harmony awareness, tolerance, allowing people to share themselves. Music is an instrument to be positive.
**When you are sad please go straight away and put on a song that makes you happy. Life is too precious to lose moments of happiness and we all know that music can change our mood in seconds. We just have to use it and play it. I always wonder if there is music on other planets. If not, they are definitely missing something.
If you could go back in time and ask one question from anyone from history, who would you want to meet and what question would you ask?
Tupac Shakur, being with him at that time, we did so much music together; we were together for Oscars, movies. I would ask him, "what were you really thinking at that time?" I would love to have a cup of tea. For us it was all about the music, not black or white or politics. We never set down with a beer and talking, we were always producing music and working. I was working with NWA, Eazy E, they wanted just to share a culture, Tupac did the same, they wanted to share their culture. He was in the black movement, he wanted people to be empowered with what they were and explaining what was going on the streets. He used it just to show, he did not want to become violent. The gang took that way, but he wasn't involved. Wrong place and wrong time. He was a peaceful man, his mom was an activist in the black community, he was very well raised. Nine to ten songs a day and he was so talented. His work ethic was phenomenal and all about the music.
**Ronnie shared with me that he never had that cup of tea with him because Tupac always wanted to work. He was so full of messages to share that he always wanted to keep on recording music. As if his soul knew his time on Earth was limited. Tupac was sharing his world, what he was seeing, the injustice and violence, the police brutality. His mother was a very highly-educated person and passed those values on to her son. The issues he shared are still here and we can be with the Black Lives Matter movement as well as with the police officers killed. What Tupac wanted was to end was violence in every aspect of life. My dear Ronnie, I wish I too could sit down with you guys and have some chai tea. I am sure he would be an amazingly peaceful leader.
Please tell me what influences your unique sense of style?
My style is pretty basic and fun. Since I grew up In the Palm Springs area, in the desert I grew up with golfers. I love the good life and the jungle, I surf often in Costa Rica and I discover diving in Costa Rica. My style goes with the desert, the surf and the jungle. I also like silence, I love to listen the birds, nature and diving. Those are my vibes and make my sense of style.
Who is your favorite fashion designer or brand right now and why?
Fashion is weird. I do not do brands. I have friends that see tattoo artists and they put their work on clothes, I need art on my clothes. Fashion is in the movie thing. I love the fashion of the 30 s and 40s. I love period stuff, I get a lot of fashion from movies. I love to dress and I love my contemporary styles as well. I love Armani. I am a surfer kind of guy. I love my sandals, and a hat.
What is your fashion mantra?
I only wear a tie at a funeral.
What is your final message for our readers?
I worked with so many top celebrities and musicians. Some of the best are the less known. Just create, keep moving, big wishes or small they all come true. You have the power to go everywhere you want in your life. Life is good and we try to make our best and we need to find our place to relax.
**I cannot agree with you more. There are so many amazing and talented artists out there. I always encourage them to work first of all on their character, because many of them cannot stand the waiting process. To become big there is no elevator, you have to take the stairs. So get ready, keep on working and be first of all good and giving. Good vibes come always back to you, often in an unexpected way. Trust life in all her twists and turns and difficult moments; making others happy will protect you when you most need it.
As always, make your wishes come true.
From Philadelphia, The Celebrity Wishmaker Simonetta Lein.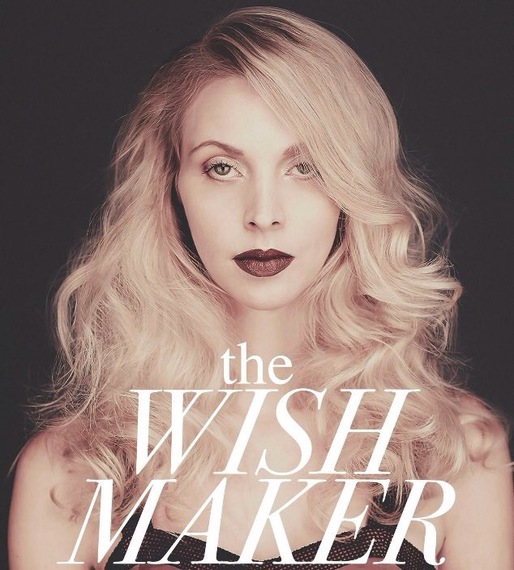 Credits: William Russell-Edu, collaborator. And a big shout-out to Turner Mojica founder of The Americani.
REAL LIFE. REAL NEWS. REAL VOICES.
Help us tell more of the stories that matter from voices that too often remain unheard.