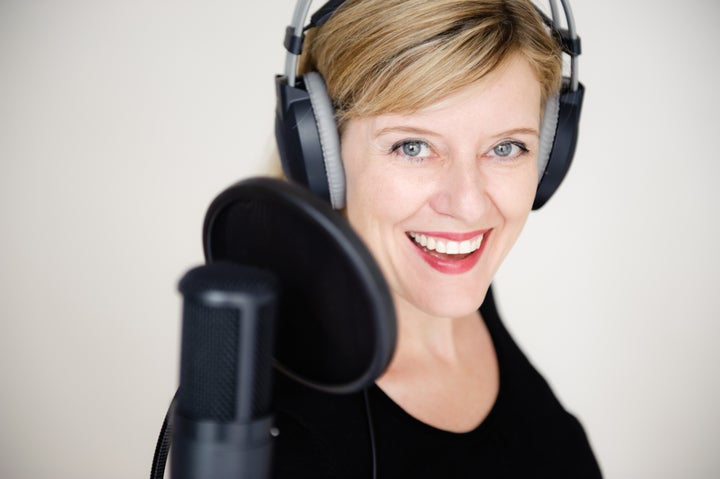 Back in late 2015, I decided that I wanted to start my own podcast after my friend Jo Gifford asked me to guest host an episode on her podcast "Work Smarter, Dream Bigger, Live Brighter". It was my first ever attempt, followed by appearances on the podcast of several other people I'd gotten to know in the female online entrepreneur world like Stacey Harris' "Hit The Mic" podcast and Adrienne Dorison "The School of Self Mastery" podcast. After that, I was off to the races with my own "Financial Fluency" podcast. I recently just hit my 100th episode and wanted to stop and reflect on what podcast has done for me and what it is doing for others.
One of the best perks of being a podcaster for me has been having an excuse to engage someone I admire in a fantastic conversation and learn more about them. Without the podcast I wouldn't really have had an excuse to sit my guests down and ask them anything I want for an hour! I've also gotten a whole lot of 1:1 coaching during these sessions, such as having an Instagram audit run on my accounts live to see what kinds of services Rachel Bell offers her clients, or having Rachel Nachmias apply her color theory approach to image to my own coloring and wardrobe.
Another thing that I love about having a podcast is that it gives me such an easy and low-barrier-to-entry way to introduce myself to new people. If they are at all interested in what I do and how I do things, it is so easy to listen to an episode or two of my podcast and get a feel for me and my approach to everything I do.
I also love being able to share best-kept-secrets in their industries with my audience. I am usually really delighted by the people who get booked onto my show and can't wait to share them and what they do with everyone I possibly can. And it allows me to associate myself with some pretty fantastic people!
But perhaps most importantly of all, podcasts are an amazing way to intimately share stories with people who care about those stories. It is such a deeply human need to connect through stories. The reason I started listening to podcasts in the first place is that I loved plugging in my headphones, heading out on a walk with my dogs and having someone's voice right there in my ears either telling me great information that will help me with something in my own life, or telling me stories about their life that I can relate to and that make me feel even more connected to them than I did before.
If you are a podcast, or want to become one, I recently spoke with Steve Olsher of the Reinvention podcast about the New Media Summit that he is hosting in San Diego, September 22-24th. This summit boasts 40 successful podcasters across different niches, and the audience to presenter ratio will be roughly 3 to 1 to ensure that ever participant has some one on one time with the podcasters who can help them most. Best of all, every participant will leave the event with bookings on podcasts that they probably would not have been able to reach otherwise. Learn more about the New Media Summit here.
Popular in the Community