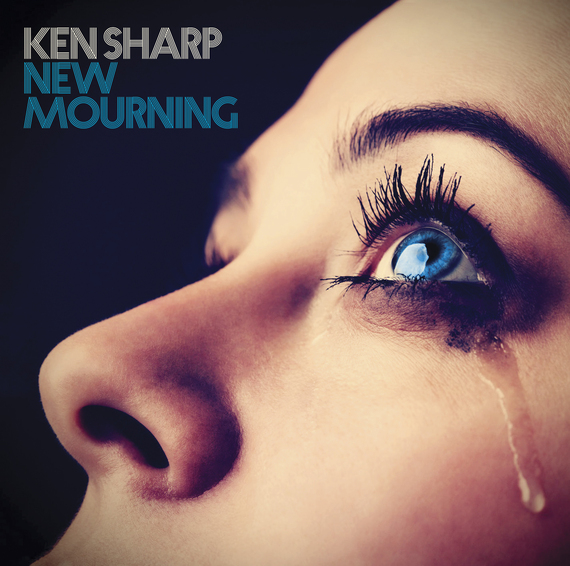 The name "Ken Sharp" has all the but become synonymous what the term "Power Pop." As both a writer and singer/songwriter he has celebrated and embraced the sweetest of genres with a passion and enthusiasm that is unrivaled. But on his newest album, New Mourning, Sharp crafts deeper layers of pain and emotion that at first may seem incongruous within the jangly and hook laden melodies that have become his trademark. But pay close attention and you'll realize that those seemingly simplistic chords can actually be deeply dramatic and jarring, making them perfectly appropriate frames to hold the gut wrenching honesty of the lyrics. The album explores styles beyond power pop, seamlessly connecting straight ahead rock'n roll to glam pop to soul. But truth be told it is those irresistible, sugarcoated chords of his that suck you in the hardest and make you stay the longest. It's a flag that Sharp carries proudly and fondly and this time out, based the reactions, it seems like he has struck old school AM gold.
Ken, it's your first album in a long time. What's your reaction to the reaction from fans and critics?
The feedback has blown me away. In the back of your mind when you're making a record you wonder what it's going to be like when people finally hear it. And it's hard for me to express how appreciative I am about what people are saying. I was really curious what would happen. People are saying how uplifting and joyous they are finding the music. That's great, but it's also an interesting juxtaposition to what I'm saying on the record because this really is a dark confessional. You hear somebody going through depression, and a break up and there is a lot of darkness. That's where my head was when I made this. And I completely forget that people might hear it differently. So the feedback has also been really interesting in how they really are responding to music first, before they may be paying much attention to the lyrics.
You carry the torch for power pop music both in your writing and a lot of the music you've made before. But obviously this is not just a power pop record. It has a lot of depth; it goes beyond the usual power pop structure.
Thanks, I tried to tap into a lot of influence. I also tried to be very honest about what I was feeling and what I was going through. I didn't consciously think about juxtaposing depressing lyrics with bouncy, effervescent melodies. But it just happened. I started to recognize the story arc within the album and it's definitely important to me that a record tell a story. I was navigating through a lot of darkness and finding a way out of the tunnel by the end of the record. I've definitely been influenced by things like this. One great example is Squeeze, who can have a song with an incredible melody that makes you want to dance but then you hear the lyrics and it's like, wait a minute, this is about a girl deciding to have an abortion, like they did with "Vicky Verky" on the Argybargy album.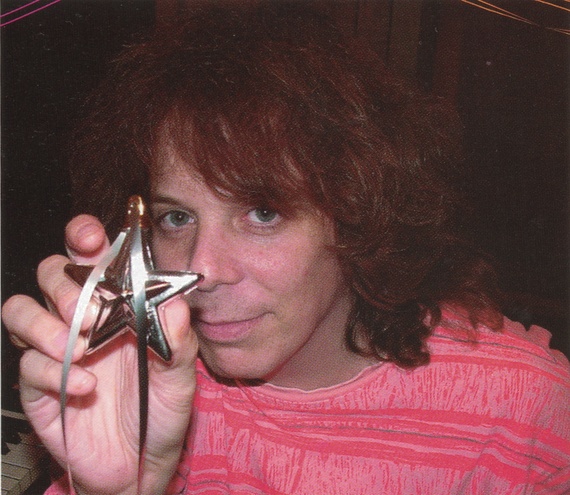 Was making this record therapeutic for you? Getting things off your chest in this way?
Yeah, I think it's therapeutic if you want to use your art in a cathartic way. It definitely is helpful, but I can't say that after finishing these songs that a giant weight was suddenly just taken off my shoulders. But I definitely feel good that I was able to create art out of pain in a way that seems to also be melodious for people (laughs).
You have a bunch of special players on the record.
I'm in awe of the people playing on New Mourning. It's such an incredible team. Fernando Perdomo is an A-list talent when it comes to producing, guitar, drums, bass and more. Ron Bonfiglio on keyboards was in a band called Wanderlust and now he's the musical director for Wilson Phillips. Really talented guy. Wally Stocker from the Babys played lead guitar on a couple of songs which was a thrill and we even had Prescott Niles from the Knack playing bass. I love those bands so it was a real honor but I think the biggest coup was getting Rick Springfield to play and sing on two songs.
You even wrote a book about the making of his album, Working Class Dog.
I did. I've known Rick for a while and have always been a fan of his. I also think he's a highly underrated songwriter and guitarist. On his records, he would usually have other guys playing the solos, but when you see him live you really get a sense of how good is. It was so weird and surreal because when I was originally working on the song "Burn and Crash," I actually heard him in my head playing on it. It just felt so natural. So when it actually worked out and I went to his studio and he played this really incredible solo, and it sort of reminded me of what Paul McCartney did on "Taxman" with that brilliant solo; just incendiary. It really was a fantasy come true having Rick play on this.
Between the great players and the emotional release, this has to be a very satisfying moment for you as a musician.
My last record, Sonic Crayons, was nine years ago. And I've just got to a point in my life where even if I couldn't afford to do this record financially, emotionally, I couldn't afford not to do it.
Ken Sharp we'll be performing on Friday, September 2 at the Troubadour in Los Angeles. For ticket information, click here.
Popular in the Community