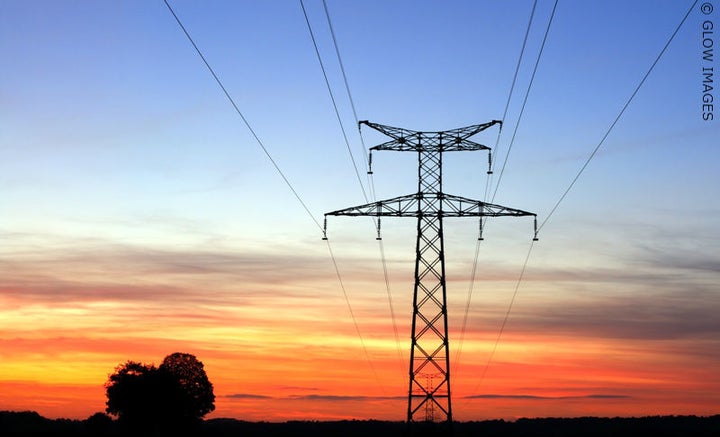 The outpouring of generosity and kindness from neighbors near and far during the recent hurricanes in the US is a strong reminder of the inherent goodness and strength in each one of us during challenging circumstances.
Often dealing with the aftermath of a storm can be more trying than the storm itself. News reports have indicated that Puerto Rico is entirely without power after the recent hurricane. Puerto Rico's governor, Ricardo Rossello, tweeted, "Resist, Puerto Rico. God is with us; we are stronger than any hurricane. Together we will lift up."
It can be easy to think there are certain things that are outside of the realm of help, especially if they involve waiting on others. But I've learned the truth behind the governor's words, which echo the Psalmist's promise: "God is our refuge and strength, a very present help in trouble" (Psalms 46:1).
Our family experienced what it means to trust in God's care a few years ago when a hurricane hit our area on the east coast and we were without power for nearly two weeks. While our experience is modest in comparison to recent events in the news, my prayers taught me a universal lesson about relying on inspiration from prayer to calm fears and find solutions.
The storm resulted in widespread power outages in our area as well as flooding and other damages. We joined thousands of other residents who alerted the utility company and were told we would be put on a waitlist to be serviced.
Soon we were dragging into the second week and still no sign of power. We live at the end of a long driveway that we share with one other neighbor. It was becoming clear to us that the power company didn't know we even existed. Our calls went unanswered and we, along with our neighbor, had received no notification about the return of our power.
One morning before dawn, I suddenly woke up and was compelled to pray until I felt free of worry. I've learned that prayer is more about listening than about telling God our problems. So that's what I did. This is the thought that came to me: God is a gentle presence and the only power. I recognized this as a line from a favorite poem written by Christian Science founder, Mary Baker Eddy: "O gentle presence, peace and joy and power; O Life divine, that owns each waiting hour…" She had written this from the depths of her own personal experience.
The idea of a gentle, loving presence and power that cares for us at all times turned my thought from focusing on waiting for electricity as the power we so desperately needed, to seeing how the one divine power was the provider of comfort and creative solutions. We had already experienced this comfort in the form of a friend who offered his small generator to run our basement refrigerator and another friend who offered us her warm shower one night.
My early morning prayer was like turning a light on in my consciousness. I suddenly felt so hopeful we would receive an answer and I was no longer anxious about facing another day without electricity.
That's when I heard the sound of trucks and voices coming from up the street. I felt impelled to run outside to the trucks as the sun was coming up. The men, who had come from another state to help fix the electrical lines, were just finishing a graveyard shift. I explained our situation and they said they didn't even see our home on their list. Apparently, during the storm, the power company had lost their electronic records and had taken handwritten notes of the countless homes that were affected. Our house and our neighbor's, hidden and away from the main street, had never been listed, along with many others.
That very afternoon a man was sent by the utility company to monitor a large generator, run by his truck on our property, that powered our and our neighbor's home 24/7 for the next few days until the electricity was restored. I'll never forget our neighbor's sigh of relief as she went inside to start her dishwasher and laundry for the first time in several weeks.
No one can ever be separated from God's present help to provide solutions to life's challenges, even and especially when they seem beyond our control. It is the quiet voice of gentle, divine leading that we all have access to in times of sunshine and storm.
Related
Popular in the Community