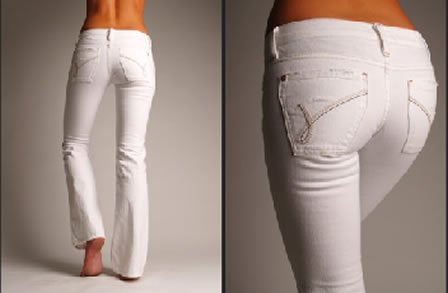 I was at an event recently when I was dissed. It wasn't a mean diss, or even a conscious one for that matter. And that kind of made it worse.
I was talking to a colleague who I respect. We were chatting away and suddenly his head turned and locked. Silence. He became mesmerized. No, his brain froze or fried on the spot when a tall woman wearing a tight bright top revealing the exact shape of her breasts began to dance. Her pants hung so low you could almost glimpse her betty.
I thought about snapping my fingers, waving my hand in front of his face, or just walking away. I doubt he would have noticed. Then I realized I was mad. And jealous.
I was mad because I wasn't commanding his attention with my presence. Sure, I could have yanked down my top so the effectiveness of my push-up bra could be revealed. I could have danced seductively too. But that's not me. I want to be taken seriously -- as a woman, I want to be listened to, cherished, not gawked at.
It's not that I don't recognize the power of skin. I just choose not to use it. Years ago, a friend told me that while she was talking to a man she liked she hiked her shorts up a bit so he could get a better look at her legs. This idea was so foreign to me at the time I couldn't even imagine doing such a thing.
All my life my mother insisted I buy loose clothes to hide my ample ass. It didn't work. The entire African American male population frequently commented on my "booty." Some said that I must have Hottentot in my Caucasian ancestry.
Since then I've experimented a bit more showing a hint of cleavage, some thigh, clingy pants, but I wouldn't want the general public to know if I had a Brazilian. Perhaps I'm alone on this. I always thought that a good present gave the most pleasure when it was beautifully wrapped.