Instead of politely waiting for you to finish your speech as a normal presentation, the Streamers would actively ask questions, throw in different opinions and may even "hijack" your talk...

This year, I was invited to Stream, the WPP (un)conference. What's an "(un)conference"? I wondered. Well, I thought it's probably just an agency gimmick to get participants attention...As I went to the Stream site, I found the following description: "An (un)conference is the type of conference you actually want to go to. There are no keynote presentations, no panel discussions and no 'networking breaks'..." OK, so this pretty much says what an "un-conference" is NOT. But what it really IS instead? I wanted to find out...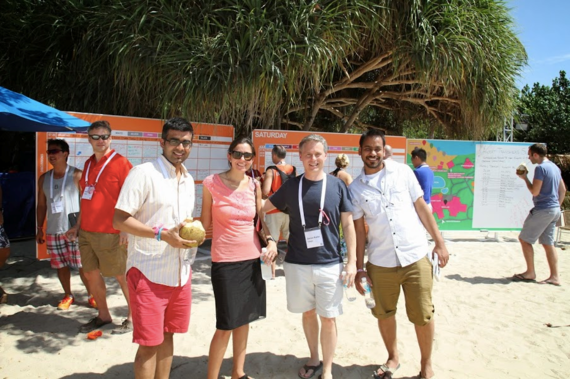 Stream is a convergence of interesting minds

The participants' profiles always define an event. And one of the first things I noticed was Streamers are a mixed bunch. Beyond the digital agency folks, clients and publishers whom I had expected to see, there were filmmakers, investors, entrepreneurs and even philanthropists. While they all are somehow related to the digital space, they are involved in different ways. Some were creative geniuses who are always looking for the next Big Idea; some were data gurus who can't stop talking about Big Data; some were technologists who brought their scary-looking commercial drones. There were entrepreneurs who are trying to build their digital venture into the next hottest company, and there were investors who may help these companies become the hottest IPOs next year.
This was definitely a very diverse crowd. I thought to myself, the conversations should be interesting...
Stream is about discussing rather than presenting
Most of the conferences are about presenting in a linear fashion, Stream is about discussing in a dynamic way.

While presenting is probably good for the ego, Discussions are good for the brain. There were close to 80 discussions over two days. If you have a topic you want to talk to people about, you can sign up for a discussion slot. (But you'd better be quick! Because the slots were taken quickly) And if you are interested in a particular discussion topic, you can attend... just that simple.
Instead of presenting a beautiful PowerPoint presentation on a big screen, you have whiteboard and flip charts. And instead of you standing on a stage and hiding behind a podium, you are standing, or sitting, among your fellow Streamers. Instead of politely waiting for you to finish your speech as a normal presentation, the Streamers would actively ask questions, throw in different opinions and may even "hijack" your talk by having a friendly debate with you.

So, in some ways, these discussions were probably even harder than regular presentations. But I felt they were certainly more rewarding because I not only was able to share my thoughts and point-of-views with everyone, more importantly, I got a lot more back from everyone else in the discussion.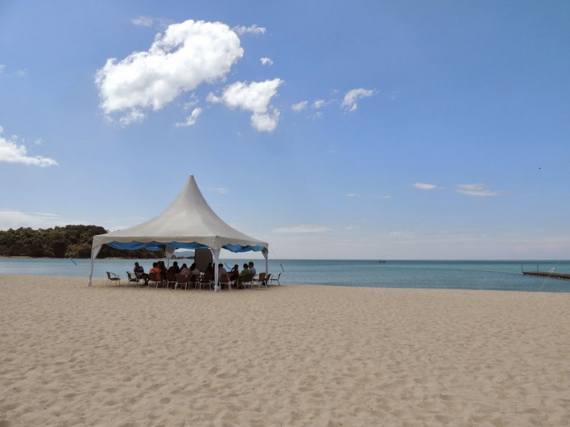 Ultimately, I think STREAM is about Difference
At Stream, you get to talk to a different group of people who you don't get to talk to everyday. And when you have a discussion with them about a topic you all have thoughts and opinions on, you start to get very different perspectives and much deeper understanding of the issue.
Stream is about jumping out of your comfort zone and doing something different. Whether it's your leaving your PowerPoint behind and mixing with everyone else for a lively discussion, or it's working with some of the people you've just met to develop a 3-minute pitch on how to get the next generation working together to save water resources, you are always seeing, thinking and doing some different.
You are neither a presenter nor an attendee here. Instead, you are a participant. Or more precisely, you are a Streamer here. You come in with your unique experience and perspective, and then you leave as a different you.
So, while Stream seemed to be unstructured, it successfully gathered some of the smartest minds, mixed them together, creating powerful wisdom that left me refreshed and recharged.