Both are headlines from well-respected publications, and both among many. Every couple of months an article comes out--lamenting the fate of the publisher, printer, writer, or book seller. Since the 2008 economic crisis, the book publishing industry has evolved once again and today, there are a few renegade stores at the forefront of the new bookstore.
When I entered Labyrinth's doors, I knew I was in one of them.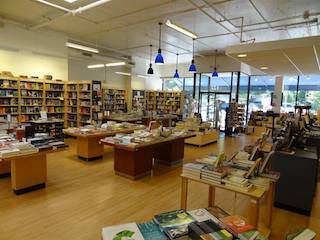 Walking into Labyrinth--a mesmerizing maze you can never escape--I knew I had arrived to the place I would never leave, a latterday House of Wisdom. I sat across from Einstein's Theory of Relativity paper. It was my first time seeing it in person and I touched it in awe.
I was introduced to the owner of the store, Dorothea, and later Cliff, her husband and the store's co-owner. They are both lovers of books, and together have created this wonderful store to serve both Princeton University and the community at large. I wanted to see their other treasures, and I asked if they had anything rare or unusual. Dorothea showed me a copy of a TS Eliot book that inspired a reformation in my rare books business (I have been collecting since childhood but now run a small business here) and my relationship with this store.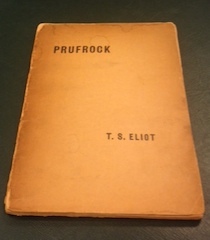 A treasured acquisition and one of my first rare books of poetry!
I have always loved reading and the delight of discovering new books but everyday there are fewer and fewer places to enjoy that. While many lament these changes, I have learned that the book publishing industry, though, has undergone many such transformations.
The local bookstore was once the number-one tool for publishers to sell to readers, when bestsellers were curated by local taste coupled with store recommendations. Seth Godin describes more detail, when Barnes and Nobles teamed up with the New York Times list, it turned the traditional formula on its head again: this time small bookstores couldn't compete with the steep discounts big stores were offering on titles nationally-publicized. Now, in the age of Amazon and rampant piracy, bookstores have indeed transformed again. And some have even prospered.
Labyrinth's business model is unique in that it combines both the wholesale and retail strategies to capitalize on the remainder market while providing local readers with unique and bestselling titles.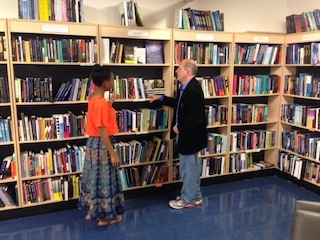 They own and operate Great Jones Books where they sell wholesale remnants and damaged books purchased from bookstores around the country. The first incarnation of the store was on the Upper West Side, near Columbia University, setting the tone for their location in the intellectual hotbeds of the best universities. This belief still guides them in choosing the books they know best and can offer to interested readers. Labyrinth is known for bringing books that other stores have given up on back into circulation by stocking the best of the remainders purchased by Great Jones.
Labyrinth isn't the only store to experiment with wholesale principles. New York magazine recently ran a feature on New York City-based bookstores that are modifying their models to survive and even thrive. One store renovated their space in order to stock as many titles as possible--65,000 in fact! And the Times reports that, while many of the bookselling giants close everyday, its the little guys that are finding their niche today.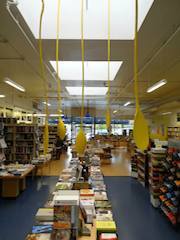 The goal for Labyrinth is simple and effective. They aim to be a place where you are not intimidated if you are not a scholar; but also a place where scholars wont be bored. The staff is helpful and well-informed.
Labyrinth's stock is fed in part by Great Jones Books. Books at Great Jones are bought and sold at deep discounts. By carrying a large remainder inventory, Labyrinth can begin to compete for discounts offered by chain stores and online retailers. Remarkably, 60% of their inventory is discounted.
The combination--in order to be the book sellers that they want to be and are, they must also be the wholesalers that they are. And that is a completely unique model: community bookstore, scholarly book outlet, and university book seller.
This kind of adaptation--that which Labyrinth has accomplished--in the face of adversity in its industry is a great theme in the annals of successful entrepreneurship and some might even say the test of a great business owner and market innovator.
REAL LIFE. REAL NEWS. REAL VOICES.
Help us tell more of the stories that matter from voices that too often remain unheard.