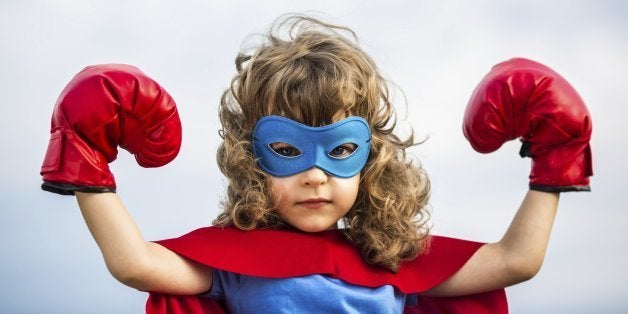 Manager Magazin, in Germany, puts out an annual "Power-Ladies" list that highlights women driving change in their respective companies.
This year, I'm actually on the list, which is cool because the women recognized are impressive. And the ones that I know personally are formidable forces for change in their companies.
But the list really isn't just about us. It's about all of the people around us. And that is important to highlight if we want to have more "Power-Ladies" follow in our footsteps.
Often colleagues ask for mentoring, and they can't figure out how to be ambitious in their careers, while still having a life. They think they're doing something wrong, or that they aren't good enough because they haven't figured out the secret to doing it all.
But there is no secret. No one can do it all. Woman or man, it doesn't matter. No one can do it on their own. You don't have to try to be a superwoman, or superman.
Each of the "Power-Ladies" in Manager Magazin has their own list of the people around them that they couldn't live without. The people that supported them, so they could focus on their careers while still having relationships, families, and a life outside of work.
This may not include the people you'd expect. It's less about an inspiring business colleague or mentor, and more about the people outside of work.
It's having a reliable dog-sitter that makes sure you can travel for work without worrying. Or support to help with the cleaning so that on your days at home, you can focus on spending time with loved ones instead of washing the windows. And a friend who doesn't mind if you fall asleep when you finally go to the movies together. It's about having a spouse that understands your jet lag, and early morning phone calls to different time zones, and provides unconditional support when you need it.
So underneath the names on the "Power-Ladies" list, insert a special thank you to all the understanding spouses and families, caring friends, reliable domestic support, child-care and pet-care that make it work. You're the real "Power-Lady's list."
And for all the future female leaders out there, stop trying to be perfect and do it all yourself.
Be realistic. Do what you can do, and arrange for help when you need it. Achieving excellence in your workplace requires an incredible amount of focus, so get a good support network that will empower you. Surround yourself with people that give you energy instead of draining it from you. There's no superwoman or superman in the workplace, but there are super-networks, and that's a great place to start.
Calling all HuffPost superfans!
Sign up for membership to become a founding member and help shape HuffPost's next chapter