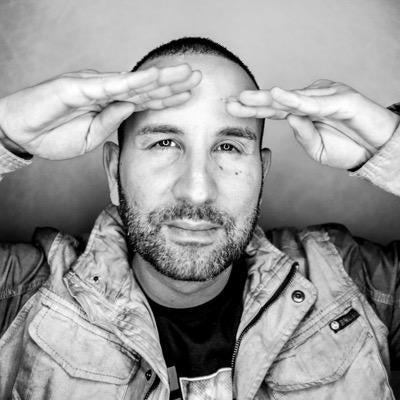 Premium Pete is a man of many talents. He has a successful podcast called The Premium Pete Show, runs a major Instagram page and website for foodies with rapper Bun B, and is a consultant to major brands. For years he was a cohost of the Combat Jack Show, and was the go to sneaker guy for people from Drake to Michael Douglas as well. He is one of the culture's main dot connectors for a variety of things, and has great relationships in every building he walks into. What is intriguing is that he is not only well respected among professionals, but is loved within the community as well. He is someone who is truly of the people. But his life was not always hanging out with celebrities and work with big corporations. He also did time in prison, and went through some hard years after he got laid off from a well paying job on Wall Street. You can say many things about the life of Premium Pete, but one thing you cannot say is that it is average. We recently spoke about his past, present, and what he has planned for the future.
Pete comes from a traditional Italian family. He grew up in Coney Island. At the time it was a major melting pot of people and culture. He lived there until he was 15 years old, and credits that time in his life for why he is so open minded. Growing up there gave him perspective that even helped him to open eyes and break chains in his own family. He has a fiancé who's black, and has a mixed child. Most Italian families like his expect more Italians to get married into the family. But Pete grew up differently than his family so he saw the world that way as well. After his time in Coney Island his family moved to Bensonhurst in Brooklyn in 1990. He says it was a very race driven place back then. One day an older Italian man in the neighborhood brought Pete to the side to say, "You can't bring these kids around here". At the time he did not understand what the man was talking about. Looking back though the man was telling Pete not to bring his black friends around.
Growing up Pete's family was not poor by any means. But they also were not wealthy enough to buy him extraneous things like the sneakers he wanted. So from a young age he worked and hustled. By the time he was 14 years old he had a paper route. He would fill a shopping cart delivering papers in the neighborhood. At the time people treated their paper like they do their iPhones now so he did a bunch of deliveries everyday. It was a tough job because it did not matter what the weather was, people wanted their papers. He credits that time for teaching him the value of a dollar though. Working that route taught him to hustle, and do things without asking his parents for money all the time. As time went on though, he wanted to earn more money on the side so he started looking for shortcuts. The quickest of them was to sell small bags of marijuana around the neighborhood.
By the age of 17 Pete was getting into trouble and got put into a drug program. After getting caught with marijuana he was given two options. He could either do the program, or try his hand at jail. Of course, he chose the former. And he did so well in the program they offered him to return to speak to the kids there. He even became somewhat of a role model to them. After getting out of the program he got a job in a mailroom on Wall Street. Working his way up, he learned about commodities, options, trading, and risk management. While he was not making a million dollars a year, he still had a great job in the city that was paying the bills. Then things took a turn for the worse with the disastrous events of 9/11, and he was soon after laid off from that job.
Pete was not sure what to do. At that same time he found out he was having his first child. And while he was not happy about it, he decided to look for a shortcut again. He was not proud about it, but he tried doing other things for money. Nothing else seemed to be working. The odds jobs did not pay enough, nor were they consistent either. So Pete was back to selling drugs. Unfortunately, there was a major bust, and Pete got caught in the middle of it. That shortcut ended up costing him 3 years in prison. He spent one of those years in solitary confinement. He described that year as the most miserable time in his life. He was very depressed. And while he has not mentioned this to anyone, he said he even had thoughts about ending his life during that time. But when he thought about his child and family he knew he could not do it. If anything it gave him the strength to know he would never go back to jail. 
When he describes prison, Pete is very candid. He mentioned that when you get locked up you take your family with you. That is a subject about jail people never talk about. He mother was worried about him every night. His grandmother used to take a 10 hour commute each way to see him every weekend. On top of that he had a daughter he was not able to be with. That's why he pushes the motto "Presence Over Presents" so much. He knows what it is like not to be able to give his child his presence more. 
When he got home things were not easy either. It was a hustle more than anything. He had to get a job, but no one would hire him. The best he was able to find was working at a cleaning service. He had no other choice though. Pete says people who have never been to jail do not understand how hard it is to stay away. The system is designed for you to get locked back up. When leaving many even say "see you soon". But he knew he would never go back.
One day he was having a conversation with a friend who told him they needed help running a sneaker shop. This was a dream come true. Pete wanted new work anyway. Sneakers were something Pete knew all about too so he decided to get into the retail business. Before he knew it there were two shops that Pete was managing in 2006. He always told himself that if you can sell drugs then you can sell anything. This was his way of proving it to himself. His time there even inspired him to open the popular site SneakerTube TV in 2010. It was a social platform that people were using. Though he has since closed it, the site helped him create many good relationships, and was a big success at the time. 
Some of his closest friend and business relationships came from his love of sneakers. He met Bun B because of sneakers. Later they ended up creating the successful YouGottaEatThis Instagram page, which also became a site as well. The page is growing each month. They are having conversations with different networks about a television show for it. Their content is on the Complex Media Network, and they work with different brands and companies too. Through his friend Dallas Penn, he found his way onto being a cohost on the Combat Jack Show podcast. After being on the show for years Pete decided it was time to move though. It felt like the time had come to move on so that is what he did.
After leaving the Combat Jack Show Pete did not expect to start another podcast. People kept reaching out to ask him when he was going to start one though. So he decided to start The Premium Pete Show. And he tapped Miss Lissa Knows to be his cohost. The content is what you would expect if you know him. It is the same kind of humor mixed with inspiration you heard from him before. Pete always knew his voice would go places. Growing up he was the class clown, and he has always been a fan of comedy. And while he never did stand up, he knew he could make people laugh. And more importantly, he enjoyed making people laugh. So success with a medium like podcasting only made sense. And his show has seen consistent growth month on month so he was not wrong. He has had some excellent guests, and the conversations keep getting better. 
Life has not always been easy for Pete. He went through some tough times in the past, but he always managed to bounce back. Being mentally tough is who he is. These days he is happy with his blessings, and works to pass them onto others. The way he sees it, there is no telling what tomorrow brings. Because years ago he could not have predicted what he has now. So he works at living every day to the fullest, and tries to be grateful for each day he has. In a nutshell, that is a way premium way for Pete to live.
Calling all HuffPost superfans!
Sign up for membership to become a founding member and help shape HuffPost's next chapter
This post was published on the now-closed HuffPost Contributor platform. Contributors control their own work and posted freely to our site. If you need to flag this entry as abusive,
send us an email
.