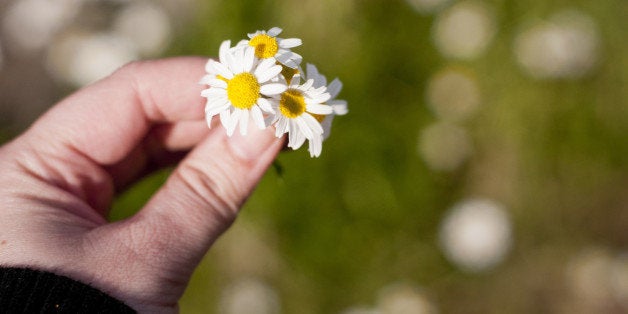 From the age of four through the beginning of my high school career, I'd been to ten schools. Being the new kid was never foreign to me. I knew there were a few scenarios I could count on. Not knowing where my classes were. Having no one to sit with in the cafeteria. Awkward moments at the bus stop with kids that lived on my street but were, in fact, strangers.
There was that time I stood on the bus stop with a girl who told what she thought was a hilarious story of another girl who had the misfortune of some public embarrassment. I laughed with her and pretended it was as funny as she thought. And it may have been laugh-worthy if the unfortunate girl she was talking about hadn't been me.
Many times I stood alone as the new kid. I was either targeted or invisible---ignored, or teased. Gazed at with a judgmental once over by other kids, year after year. They were never very welcoming, never warm or kind.
We met on a tree lined street near the enigmatic point where three Northern states conjoin. I wish that I could remember exactly what she was wearing. Whatever it was, I can tell you she was dressed like attitude and confidence.
Ashley's hair was in a bouncy ponytail. Behind makeup, her eyes flickered with kindness and rebellion. She welcomed me in a way that no one had in 12 years and 10 schools, without judgment or pretense, with humor that wasn't at my expense. With the heart of a true friend.
Ashley and I would stand in that spot together countless times, day after day. We'd laugh and complain and talk full of angst as teenage girls are prone to do. When school was over we'd walk each other up the rocky hill toward our homes. Hers came first. I can see her checking the mailbox and waving goodbye like it was yesterday.
As time passed, we did as high school students do: got car rides from friends or participated in extracurricular activities after-school. Ashley and I spent less time being each other's twice daily sounding boards and more time with our separate sets of friends. Even as things changed, I have a clear and comforting memory of hanging out in her mom's cozy living room, surrounded by pets and feeling like I belonged.
We didn't understand each other's lives, Ashley and I -- our priorities were different and we had very little in common. I'll never know why she was so quick to accept me -- a geeky, focused kid that never quite fit in. But I will always know what drew me to her -- her vibrant and fiery personality, her nonchalant coolness, her smile.
She had a tough exterior but I saw her compassionate heart. Ashley cheered me on when I told her I had dreams of running a magazine some day. In my head, I can clearly hear her saying "I can just see it now! I'll walk into a store and see your name on a cover!"
I don't know if anyone else ever understood me that way.
Less than two years after we met, I went away to college. It became harder to stay in touch with old friends
Toward the middle of my second semester I received a short call, from my hometown, that has made a long impact in my life.
Another friend wanted me to know that the night before Ashley had been killed by a drunk driver.
A truly vivacious person with an entire life left unlived. The following weeks were filled with sorrow, the kind that happens when everything you thought you knew had been challenged. The loss of a young life is the type of somber all-consuming experience that claims a piece of your heart forever.
There is a memorial that marks the road where this unimaginable event occurred. For years, when I rode past it, I wept. I've always intended to go to the annual gathering at the site but a heavy heart would not allow me.
I have kept in contact with Ashley's mother and sister. I find it comforting but I often wonder if there's any selfishness in this act. When I post pictures of my children, I think of Ashley never having that chance. As I work to fulfill my dream of being a writer, I mourn for Ashley's dreams never realized. I doubt anyone could guess that 15 years later such a brief friendship would have such an intense impact upon my days.
I stand in awe of her power.
It's been 15 years today, and I've never stopped feeling this loss.
Over time, I have met thousands of people. Some for a matter of minutes, others have been friends for years. There are not many people that have influenced the way I welcome newcomers or work to include those who look lost. In childhood there were countless kids that I don't remember, so many who didn't welcome me, a great number that didn't care to act with kindness.
Lauren Dillard is a crafty, overthinking wife and mother of two boys living in Virginia. She enjoys writing emotional essays about uncomfortable subjects and baking vegan cookies. Lauren is currently working on a book about the intensity of motherhood. You can find her work on The Establishment, Huffington Post, Scary Mommy, elephant journal, and her site. Reach out to Lauren on Facebook, Twitter, and Instagram.
Calling all HuffPost superfans!
Sign up for membership to become a founding member and help shape HuffPost's next chapter