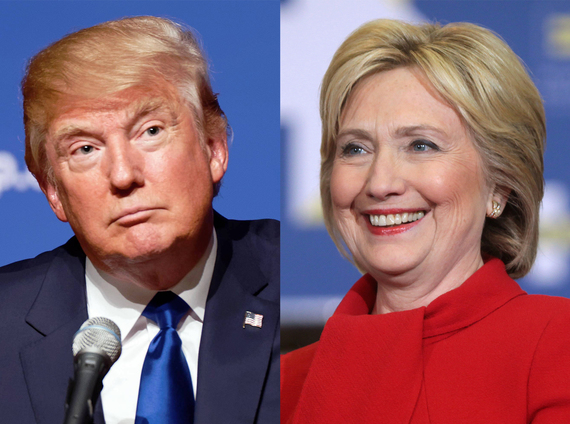 Technology and innovation can be a powerful engine of equality and US leadership. But only one candidate has proposed to harvest technology and innovation at home as a driver of equality not elitism, and to bolster US technology and innovation leadership on the global stage. Only one candidate has an agenda that speaks to those who believe in the American dream; creators, dreamers, architects and builders of our future, in all parts of our country--especially those far away from traditional innovation clusters--and to all those who care about U.S. interests. That candidate is Hillary Clinton.
First, consider Secretary Clinton's push for broadband for all. The provision of broadband has become as essential as other basic services for citizens to participate fully in society, and a necessity for economic success and economic mobility. This is where we come full circle on how technology and innovation can be a key part making the economy work for all. Yet millions of American households, especially in hard to reach rural areas, still lack broadband access. This is particularly true among less educated, and less affluent populations who have been denied the opportunities created by advances in computing and communications technology but who have never stopped dreaming.
While the job of closing this "digital divide" has already been started, Secretary Clinton is committed to completing it by ensuring that 100 percent of households in America have access to high-speed, affordable broadband by 2020. She has a plan that involves leveraging a newly established $25 billion Infrastructure Bank, and incentivizing cities, regions and states to create "model digital communities" that will level the playing field for all, and lift dreamers up.
America is predicated on the idea that if you can dream it, you can build it--no matter your race, gender, age or where you live, but unfortunately this is also not the case today. Too few Americans are benefiting from the opportunity to access capital with VC funding being highly clustered (70% of all VC funding goes to three states and 40% to one region; a mere 7% reaches to firms with women founders, and that number drops to 1% for African-American women founders), not to mention student debt that is holding young people back.
Despite these challenges, "Dream it, Build it" should and can be true for all Americans--that's what Secretary Clinton's proposal to increase access to capital for growth-oriented small businesses and start-ups with a focus on minority, women, and young entrepreneurs can achieve. When she says she will build innovation clusters and entrepreneurship hubs across the country, provide for mentoring and training for 50,000 entrepreneurs in underserved areas and commits to defer student loans to help young entrepreneurs, Secretary Clinton is giving all Americans a chance to follow their dreams, their passion and their purpose, and to contribute to ensuring America continues to lead the world in the next generation of technology revolutions.
Ultimately, advancing America's global leadership in technology and innovation is driven by policy and leadership. We need a President who will fight to grow American technology exports while also protecting U.S. IP against piracy and promoting cybersecurity, as Secretary Clinton did during her tenure leading the State Department. We need a President who will reflect on the fact that federal funding of research and development as a share of GDP today is lower than before the Russians launched Sputnik, and who will invest in the research necessary to create new industries and the good-paying jobs of the future; Secretary Clinton understands that by growing the research budgets of entities like the Department of Energy or DARPA, we can ensure that America leads the world in new technological innovations ranging from green energy to quantum computing. And finally, we need a President who embraces technology as an instrument to promote democratic ideals in the world--just like Secretary Clinton did by elevating Internet Freedom to the top levels of American foreign policy, as a contest between the values of open and closed societies.
Because at the end of the day, our innovation has been a hallmark of global leadership throughout our history. Our government investment in research and development have generated the scientific breakthroughs that brought us the internet and the Human Genome Project, not to mention other new innovative industries, countless high-paying jobs, and top numbers in technology exports. American men and women have always been willing to think big, take risks, and push steadily ahead. These pillars should continue to underpin what we do, just as they provide the foundation for who we are as a people.
When you walk into the voting booth, think about technology and innovation as an engine of equality and U.S. leadership. And think about who will be the best President for the next generation of creators, dreamers, architects, and builders of our future.

Follow Laetitia Garriott de Cayeux on Twitter: www.twitter.com/LaetitiaGdC
Calling all HuffPost superfans!
Sign up for membership to become a founding member and help shape HuffPost's next chapter