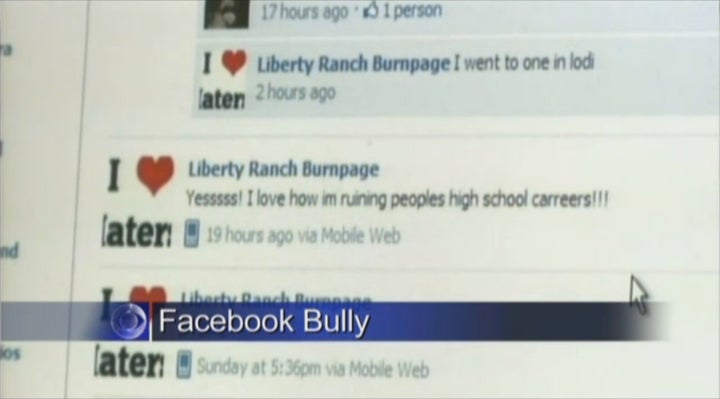 Turns out the young Barack Obama was teased and taunted for his jug ears and funny name. And, according to his remarks at the White House Conference on Bullying Prevention, he didn't reach adulthood unscathed. It was a telling admission by the leader of the free world that words are as bad (and sometimes worse) than sticks or stones. And here were the president and the first lady turning a long-held, if irrational, belief on its head -- that bullying is just a normal part of growing up. "It's not. Bullying can have destructive consequences for our young people. And it's not something we have to accept."
A remarkable discussion ensued with parents, teachers, NGOs, industry folks and the kids themselves on how to tackle a major childhood problem, made more complex by the use of technology and social media. What is heartening is that the debate and potential solutions were firmly grounded in recent research as well as what kids and teens are telling us about their experiences. Furthermore, there is an emphasis on empowering young people to take positive action and model the kind of behavior that would thwart a bully in his or her tracks.
One intriguing announcement came from Facebook. Now, you could say that the world's largest social networking site is more cause than cure when it comes to cyberbullying, but their new Social Reporting system is an interesting and potentially game-changing approach to online harassment. It aims to help users, particularly teens, to resolve issues offline and, if necessary, to ask for help among their friends or trusted adults.
Simply put, if a kid doesn't like what's been posted on her wall, she now has the choice of sending a message back to the "friend," to block them or cut off their connection altogether. If, however, she feels she's being bullied, she now has the option to share the content with someone she trusts and enlist their help, as many online problems are a reflection of larger issues happening offline and, hopefully, can be resolved face-to-face. Or, as Arturo Bejar, Director of Engineering for Facebook said, "It is best to get support from somebody in their life" rather than depend upon faceless Facebook help staff hundreds or thousands of miles away. Better to first use your own local community of friends or the "wisdom of the crowd," particularly with comments that don't breach the site's Terms of Service.
Another company, Formspring, which has had its own share of controversies over the anonymous posting of hurtful and hateful comments, has announced that it is working with MIT Media Lab to "build self-reflective interfaces that encourage social network participants to think sensibly about their behavior and suggest alternatives and coping strategies." Not surprisingly, given their partnership with MIT, Formspring plans to employ artificial intelligence agents along with good old common sense approaches to not only understand online bullying at a deeper level than just words, but also look for ways to prevent it from happening or mitigate its effects if it does. They are looking for intent and the underlying meaning of words to get at the heart of the problem, rather than simply blocking the occurrence of "bad" words or phrases.
And the US government got into the act by launching a surprisingly good portal, www.stopbullying.gov. It has tips, resources, videos and links to relevant research. It also, helpfully, provides all of this for different age groups as well as for parents, teachers and the broader community. It's a great example of what good government looks like when tackling a social and personal set of problems that are difficult if not impossible to legislate for. The Administration shines a light, sets the tone and then provides a context and set of useful tools for the rest of us to build on, supplement and expand. From bully pulpit to bully. Let's get started.

Popular in the Community