With less than 24 hours until the polls open their doors to eager voters, you've probably analyzed the candidates from every possible angle, and you're probably exhausted. Well, here's a caffeine fix for you: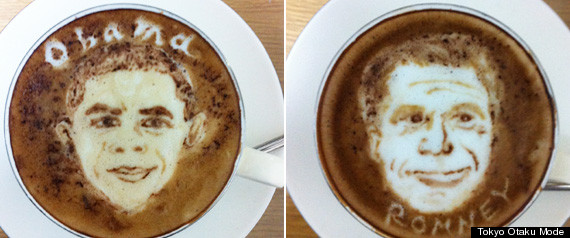 The latte designs of Obama and Romney are courtesy of our friends at Tokyo Otaku Mode. Using a knowledge of American politics and a penchant for espresso-inspired artwork, the presidential portraits provide a fresh way of viewing the candidates for every tired voter out there. So, judging by these intricate sketches, who's got your vote?
For more impressive latte art from Tokyo Otaku Mode, check out the slideshow below.