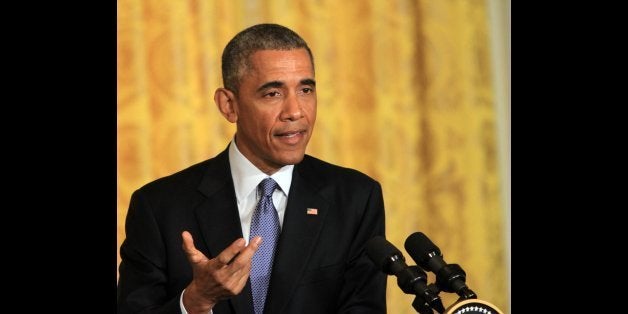 I am not writing this blog as a Republican or a Democrat. I am writing as an educator: as someone who has been a college classroom instructor, a development officer (fundraising) for a community college, the president of a private two-year not-for-profit college, and as the president of a two-year for-profit college. Hopefully, my professional experience qualifies me to write about the framework on which education in two-year colleges is built and to sort through the details of President Obama's recent proposal to provide tuition-free education for all students attending our country's community colleges.
First of all, exactly what is a "community college"? In the United States, a community college gets its name from its cliental: primarily members of the local community or surrounding area. Community colleges are like most other two year colleges; they offer classes leading to certificates, diplomas, and associate degrees. Another factor leading to their name is the fact that most community colleges are substantially funded by local, county, and state taxes, as well as by tuition that is much lower than at nearly all other colleges.
There are also private not-for-profit two year colleges and private for-profit two-year colleges, which, because they are private institutions, are not funded by public taxes and are not called "community" colleges. Not-for-profit, or non-profit colleges as they are more frequently called, exist solely for the purpose of providing education, not for making money, and people and corporations that contribute to them receive income tax deductions for their contributions. Most colleges, two- and four-year, are non-profit colleges. They primarily are funded by tuition and fees, tax-deductible contributions from individuals and corporations, grants from foundations and corporations, and government grants they qualify for.
There are some colleges, two- and four-year, however, that exist for a dual purpose -- providing education and making a profit. For-profit colleges, or proprietary or career colleges as they are frequently called, primarily are funded by tuition and fees, and occasionally they qualify for government grants. There are no tax deductions for contributions made to for-profit colleges.
Students attending any two-year college (community college, private non-profit college, or private for-profit college) are eligible for federal funds that are paid directly to the students, not to the college. They consist of Pell Grants, which do not have to be paid back; Student Work Study, which does not have to be paid back; and Guaranteed Student Loans, which do have to be paid back. The same government criteria to qualify for such funds are used regardless of the college a student is attending.
How much does it cost to attend community colleges? The national average of tuition and fees for community colleges published for 2014-2015 is $3,347. The cost of attending community colleges varies greatly from state to state, with the average cost of tuition in California being the lowest at $1,429, and the average cost of tuition in Vermont being the highest at $7,320, which is unusually high for community colleges.
There are also other costs, such as books, supplies, food, housing, laundry, dry cleaning, and travel. Since community colleges primarily serve members of the local community, most community colleges do not have residence halls; the average student already has a place to live. But students not living at home still have to pay for their accommodations and food.
The total average cost for a student not living at home to attend a community college is estimated by educational authorities to be about $16,325 per year: $3,347 for tuition, $1,328 for books and supplies, $1,735 for transportation, $2,210 for miscellaneous expenses, and $7,705 for housing and food. Most students attending a community college have part-time jobs during the school year and full-time employment during the summer vacation, which give them additional funds. Federal financial aid available to students attending community college -- Pell Grants, Work Study, and Guaranteed Student Loans -- also assists in defraying the cost of attending.
With the grant money already available for students, critics of President Obama's plan to offer tuition-free education at community colleges say it seems unnecessary. On the other hand, the amount of grant money a student receives depends on, among other things, one's financial need and the costs of the particular educational institution the student is attending. Hence, some students may not qualify for federal grants.
The President has introduced only the grand idea of providing tuition-free education for all students attending community colleges, an idea which, at first glance, seems to have great merit. But at this point we know very few details. White House staff tells us that the President will formally introduce this proposal during his State of the Union Address this coming Tuesday, January 20. Maybe we will learn more details at that time.
But even if we do learn some of the details, it is assumed that the President will leave the final writing of the bill to White House staff members, the Department of Education, and law makers. And as was demonstrated by the Affordable Care Act (Obama Care), the final details may not be what the President foresaw (for example, being able to keep your same doctors and your same medical insurance plans and that your insurance would be less expensive). So details are important, and at this point in time people are only able to speculate on what the plan would really look like when finalized.
This week's column is meant to be a general introduction to the idea of providing all students attending community college with more government-funded financial assistance that does not have to be repaid by the students. Next week, I will dig deeper into the details, try to answer such questions as where the money to pay for this program would come from, and minuses and pluses of the program for education in general, and update you on any recent developments.

(Sources for statistical information is from several issues of The Chronicle of Higher Education published last week and numerous reports from the U. S. Department of Education.)
Related
Popular in the Community