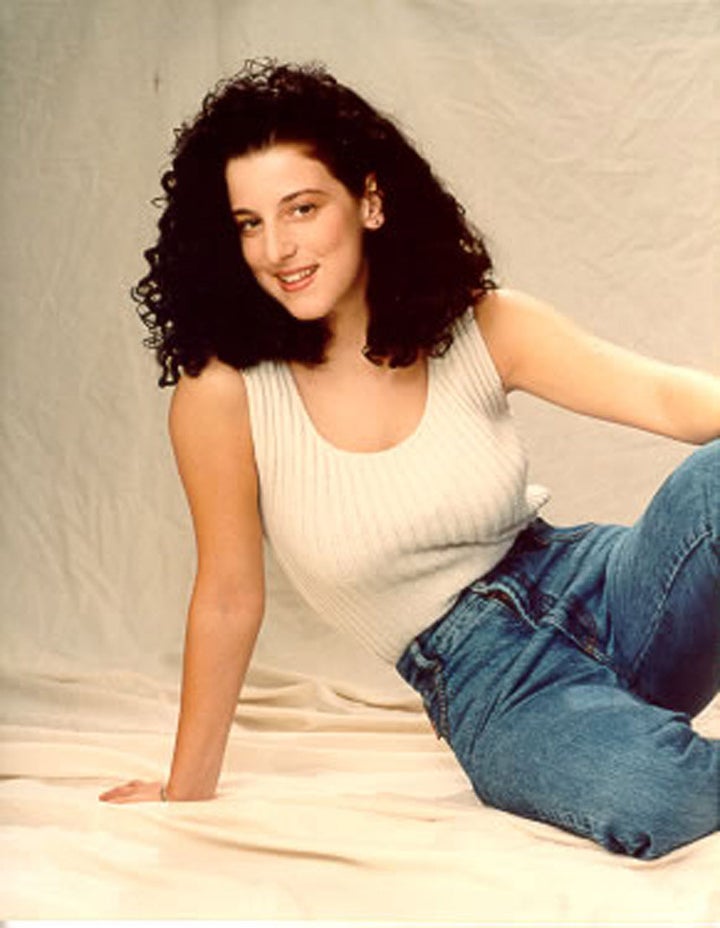 The guilty verdict and 60 year sentence to Chandra Levy's true killer Ingmar Guandique in Washington DC earlier this month brought a measure of closure and justice not only to the former Capitol Hill intern's family as well as that of falsely persecuted former California Representative Gary Condit but also to this city's criminal justice system and more importantly, local journalism in the nation's capitol.
So much so that lead prosecutor Amanda Haines walked down the aisle of the courtroom after the verdict to thank Washington Post reporters Sari Horwitz and Scott Higham for their contribution to the case.

A story the press got so wrong and then so right is suspensefully detailed in a book by these Pulitzer prize- winning reporters called Finding Chandra and is based on their investigative series that ran in the summer of 2008, seven years after the young woman who had become romantically involved with her married Congressman boss disappeared after entering DC's Rock Creek Park, her body not discovered until more than one year later
It was a story filled with false leads, wrong suspects, tabloid headlines and alarmingly shoddy police work. A story of the true murderer, a near penniless Salvadoran immigrant who had attacked other women in the park and was already jailed but virtually ignored while the press and police hounded the handsome married Congressman who was sleeping with his intern. A story as quickly swept from the headlines as it entered when terrorists attacked the United States that September 11.
But the real story was always about Chandra.
"I was haunted by the idea of a 24-year-old girl who comes to Washington with hopes and dreams to join the FBI or CIA " says Post reporter Sari Horwitz, " and she just disappears, right in the middle of the nation's capitol, and no one can find her. That she died and no one was brought to justice for it... my friends say I was obsessed with it."
While Horwitz won't say the Post's investigative series into the cold case brought the right man to trial, she does acknowledge the role their reporting played:

"Our series ran in July of 2008 and two months later in September DC detectives went for the first time to California to see Ingmar Guandique. They went into his cell and saw that he had a magazine photo of Chandra Levy and a tattoo on his chest of a woman they felt resembled Chandra Levy and interviewed him and took his DNA," says Horwitz, "and the next month they interviewed two women Guandique had attacked that same summer, women we had identified in our series."
"It's gratifying," she says today." I think there was a point early on for both Scott and me once we found out the details of what happened to Chandra Levy in Rock Creek Park and realized that she had died a horrific death. On an isolated trail but so close to the road -- where she might have seen the cars and lights in nearby houses. We saw and understood that as journalists we wanted to find the truth and we also wanted to find justice for Chandra."
The wealth of the evidence (including multiple jailhouse confessions) gathered by the reporters and newly assigned detectives and prosecutors eventually outweighed the significant lack of any physical proof to tie Guandique to the crime -- no eye witnesses, no DNA match.
"We've spoken to jurors," says Horwitz, " And they were very careful, thoughtful and considerate in considering the verdict.. There was a tremendous amount of circumstantial evidence against Guandique." She adds that she and Higham had come to the same conclusion. "At the end we were completely convinced that the evidence pointed to him."
Looking back at the rush to judgment ten years ago she says, " I feel like what we saw in the summer of 2001 was the criminal justice system and journalism at its worst. Everyone got caught up in it... these big crime stories carry such a risk of being wrong." She points out that as investigative reporters coming to the story much later she and Higham had the luxury " to take the time and step back, not be caught up in the fog or war, the swirl of competition and come closer to the truth."
One grace note to this long, difficult story is evidenced in a first person op-ed piece that ran after the verdict written by Halle Shilling -- a witness in the trial who herself had been attacked by Guandique while jogging but successfully fought him off just days after Levy disappeared.
"Halle has her life back now -- she's an amazing, courageous woman who was traumatized, first by the attack and then after he was arrested in realizing how close she came to death," says Horwitz, "She had moved on and made a whole life for herself, married, children and was trying to put this behind her when she had to testify. It was very difficult for her. We urged her to speak publicly because we thought it would be a lesson to other women to think about taking self-defense courses, for women who have been victims and have learned how to heal and move on."
REAL LIFE. REAL NEWS. REAL VOICES.
Help us tell more of the stories that matter from voices that too often remain unheard.