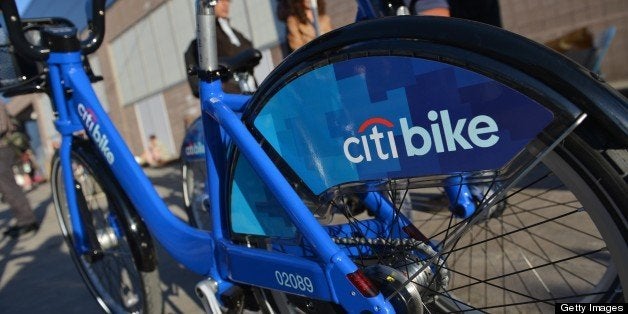 On a recent Sunday night, I didn't sleep well at all. I can't blame binge-watching of Arrested Development or too many lobster rolls for the tossing and turning. Instead, I found my sleep interrupted by dreams of CitiBike, New York City's new bike sharing system. I'd received my "Founding Member" key a few days before and I couldn't wait to give it a try. Even though the system was supposed to be operational at 11 a.m. on Memorial Day, I left my house a few minutes after 10 a.m. and completed my first ride a few minutes later. Everything worked perfectly and the experience was as enjoyable as similar programs in Paris, Montreal, DC, London, and Barcelona.
On my way to brunch a few hours later, I once again used a bike and parked it at the station at Bank and Jane Streets in the West Village. This particular station has been somewhat infamous since residents of the building sued (so far unsuccessfully) to block the installation of the station. As I parked my bike, I was approached by three separate reporters for local newspapers. They wanted to know what I thought of CitiBike. I told them all the same thing. I am a fan of bikesharing systems and while there will be growing pains as the system rolls out, I see a bright future. Education for bikers, as well as for pedestrians and drivers, will be the key to a safe and happy co-existence.
The reporter for the NY Post continued with a series of amusingly alarmist questions: What would I do if I needed to back a bike out of its station and there was a car behind me? What would happen if a pedestrian wanted to cross in front of me? These seemed like pretty simple problems to solve. After all, New Yorkers are used to living in tight quarters. Just respect others and treat them as you'd like to be treated yourself. Place safety over speed.
Suddenly, the photographer from the Post called over to the reporter. A woman had returned her first bike to the rack and taken another -- she was having some sort of problem. You would have thought that someone had just pulled Jessica McClure from the well, because both the photographer and the reporter started to question the woman breathlessly. It turned out that she'd returned the first bike to the rack because she had trouble adjusting the seat. No crisis there, of course, and she was off on her way within minutes. These, and other minor incidents, were spun into a NY Post article titled: "Uneasy riders: City's bike share off to rocky start." Note to the Pulitzer Committee: The article was a classic media hit job meant to scare people and drum up controversy and criticism of Mayor Bloomberg (who the Post likes to refer to as Hizzoner).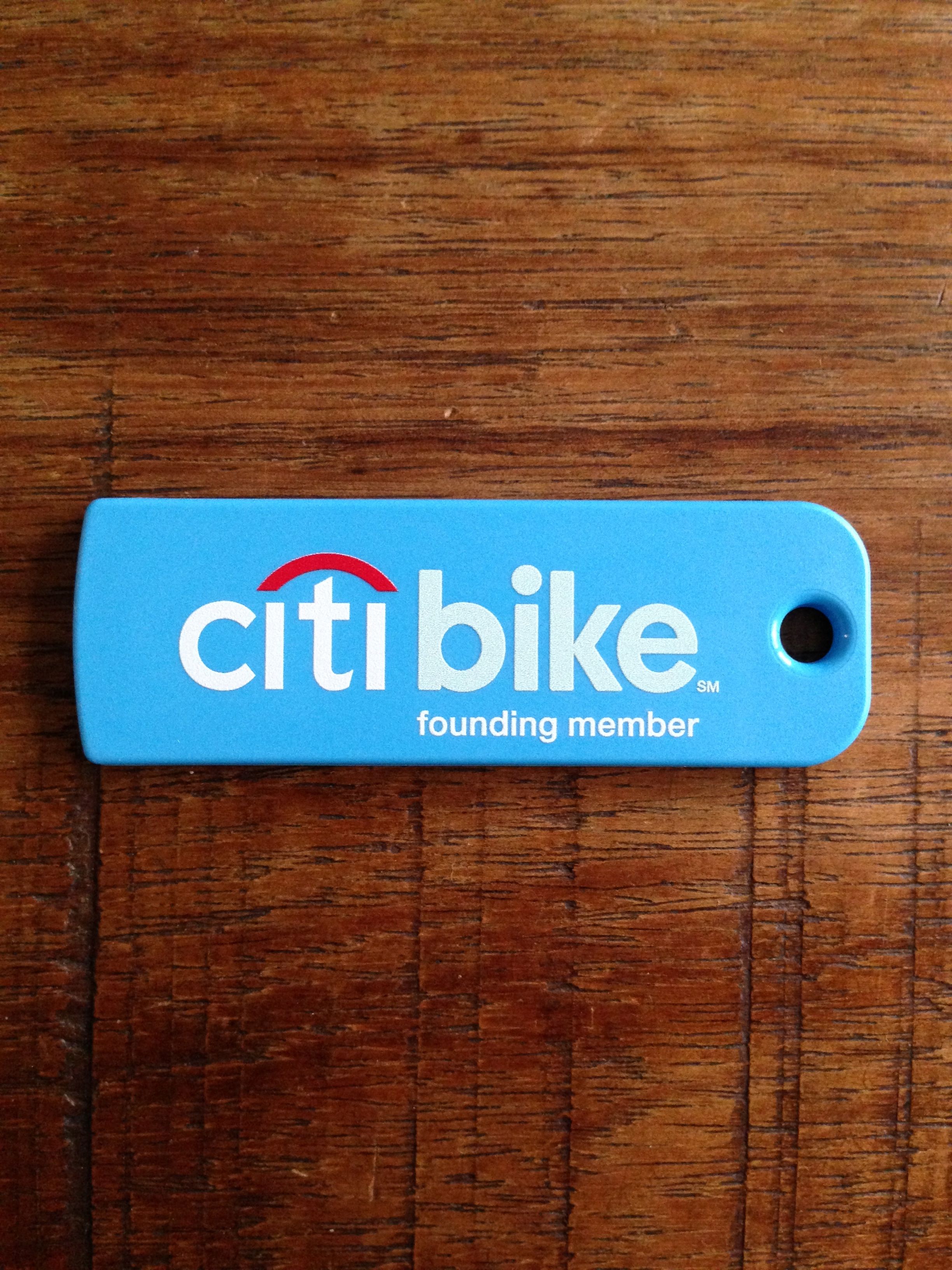 I've Got a Golden Ticket
I've been using CitiBike for five days now and I've probably taken about 15 rides. I've found the system to be well-run, even if it's not perfect. Sure, there are going to be teething problems such as issues with the app or with closed stations, but overall, I've found that it makes my life easier. I'm disappointed by all the haters who are rooting for the system to fail. New York deserves to have a bike-sharing program on par with those in other world cities. What I've seen so far suggests that once the minor kinks are resolved, we will indeed have such a system.
In closing, I'll offer a few tips for other riders based on a my first days using CitiBike.
When you dock your bike, make sure you get a green light showing it's locked. If not, the station may not be operable. In such a case, just move on to another station and park there. I found a bike at an inoperable station just today and I was able to remove it without using my key. I drove it to another stations and locked it, thus taking it out of "rogue" status. I'd encourage you to do the same if you see these types of bikes.
Respect the traffic rules. You'll help to allay pedestrian fears and make friends at the same time. Today, as I sat at the intersection waiting for the light to change, an older lady thanked me as she crossed the street.
Accept the fact that riding in midtown, especially during rush hour, is not a picnic. I'm much happier south of 14th street than I was on 6th Avenue in the 40's. Between the pedi-cabs and the food carts, it's like Frogger over there.
Even if you have a bike already, consider CitiBike. I like the flexibility of point-to-point riding and use my own bike for cruising around the neighborhood.
Be friendly. At least for now, everyone wants to talk to you if you're on the CitiBike. I've spoken to people on about half of my rides, all of whom want to hear what I think. That's pretty unheard of in New York.
I'd encourage New Yorkers to ignore the press and give CitiBike a try. Maybe you'll like it, maybe you won't, but in either case, don't let the haters turn you away.
Related
Popular in the Community