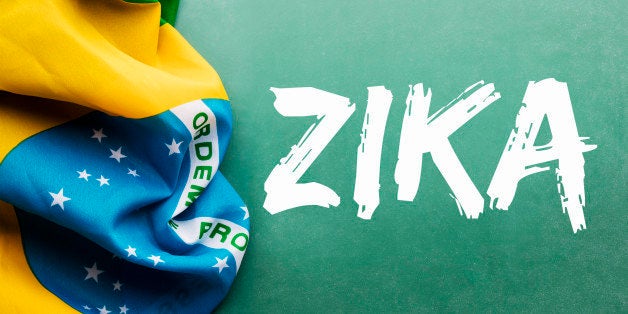 Congress is finally answering the call to address the alarming infectious disease threat of the Zika Virus. However, the level of funding included in their recent votes is not close to enough. The effect will be particularly disastrous for local governments across the country.

By refusing to fully support President Obama's request for $1.9 billion to fight the Zika virus, Congress is forcing the Centers for Disease Control and Prevention (CDC) to shift nearly $45 million from state and local public health emergency preparedness (PHEP) funds to pay for Zika preparedness at the federal level. In turn, cities and counties are now facing substantial cuts to essential emergency preparedness funds--a deep irony, because these are the very funds that allow local health departments to prepare and respond to disease outbreaks and other emergencies.

The implications for cutting emergency preparedness funding go far beyond Zika. When Baltimore was shaken by unrest last April, PHEP funds allowed us to take a lead role in coordinating the public health response for our city. Because of our emergency planning and response capabilities, the Health Department worked with city and state partners to create a security plan for Baltimore hospitals. When over 13 pharmacies were burned down or closed, we set up a prescription delivery program for older adults and vulnerable citizens. Our staff mobilized volunteers to canvas dozens of senior buildings and over 150 churches, and served more than 3,000 emergency meals to those affected in the community. With partners across the city, we developed and implemented a Mental Health/Recovery Plan that included an around-the-clock mental health crisis line along with teams of licensed mental health professionals who were deployed in affected neighborhoods for group counseling and debriefing.

More recently, when our region was crippled by nearly three feet of snow in a historic storm this past January, it was again emergency preparedness funds that enabled Baltimore City to be the only jurisdiction in Maryland to ensure transportation to life-sustaining dialysis and chemotherapy treatment for critical patients by knowing how to triage available resources. Like last April, we were again able to deploy frontline workers to go to where our residents were, quickly direct a multi-sectoral response in the face of a unique emergency situation, and act swiftly to protect our most vulnerable. Without these federal funds we could not have provided these critical emergency services to our residents during times of extreme need.

This is the necessary role of local public health: to implement effective, agile strategies to address emerging threats to public welfare. Health departments across the country serve on the frontlines of public health emergencies. It was local public health that coordinated immediate trauma-based mental health services for a city reeling from the September 11th terrorist attacks. Local public health organized a drop-in center following the Boston marathon bombings to provide support to thousands of stranded runners and coordinated with area hospitals to connect patients with family members. And when Hurricane Katrina devastated the Mississippi Gulf Coast, including health facilities, local health departments provided direct health services to the region out of mobile vans and tents.

Though my counterparts and I are proud to take a lead role in coordinating these efforts and providing direct services during emergencies, sustained federal funding is critical to ensuring that local health departments remain prepared to respond to evolving public health threats. The Baltimore City Health Department employs a small team to coordinate our public health emergency response and engage the community and health care sector in preparedness planning. Under these anticipated cuts, we will have to reduce that team by a third--from six to four people. This will severely limit our ability to serve a population of over 620,000 residents, in a time of increased threat of Zika and other emerging infections. When it comes to protecting the health and safety of our citizens, this is an untenable ratio.

The World Health Organization and the CDC have declared Zika virus to be a public health emergency. We support full supplemental funding to prepare for this disease. It is particularly important to ensure capacity for our urban centers. The Aedes mosquito that carries Zika is a "container breeder" that proliferates in densely-populated urban areas. Cities like Baltimore with high rates of vacant housing and concentrated poverty will be the hardest hit, and generations of our children will suffer the consequences.

Public health services need to be there when we need them most. Congress must strengthen, not limit, local capacity to respond to this emerging public health threat.
Popular in the Community