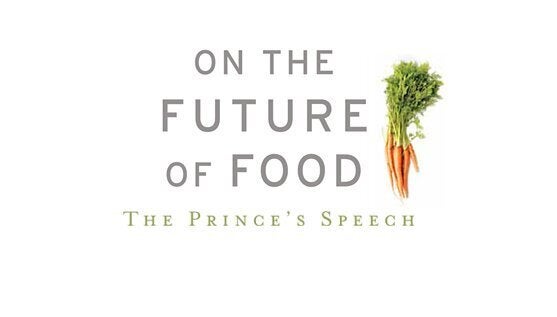 About three years ago, I met a lovely young lady at a cheese shop in Minneapolis. She said it was love at first sight, I said she had a lot of potential. My main concern was that she had no interest in food. Or, rather, not the kind of food that I like or think is important. Yes, differences can really add to a relationship. But to a chef who helped get Coke kicked off his college campus, I was concerned. I found myself dating a girl who sang to the tune of Coca-Cola (and, if that wasnt around, Dr. Pepper), ate movie theatre pretzels with cheese on a daily basis, and pointed to the milk in her bowl of sugar cereal as a signal of healthy eating.
So I spent the next two and a half years trying to convince my girlfriend to change her food habits. I know you aren't supposed to change the ones you love, but there are so many things wrong with our current food system, and I wanted the person I was with to care about these issues and know there are ways to change it. And better ways to eat.
I had a plan. I thought if I could get her to read "Omnivore's Dilemma," she might get excited about the future of our food. But getting someone who lives on pop tarts to read a 500-page book on sustainable food, isn't always easy. Watching Food Inc. seemed like a good option, but I knew as a vegetarian who loves animals, she wouldn't be able to watch a lot of it. Finally, to get her on a similar food page, we had to go on a six month road trip around the country, visiting farmers, chefs and fisherman from coast to coast. And that seemed to do the trick.
But before the 6 months of traveling, before slaving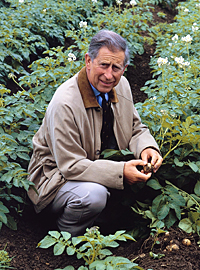 over the self-righteous notion that I could change someone to be more like my food-centric self, it would have been helpful to have a very short book -- a pamphlet even -- that shared the problems of our food system in a succinct way along...with some of the ideas about how things could change. Ideally the book would come with a classy cover and a forward by a highly respected author.
Three years after I met my girlfriend, I found that book. I never thought that Prince Charles would have written it. Having grown up in England I'd known about the Prince's organic farm since I was a kid. But I always thought because he was royalty, the farm was more of a fun pastime as opposed to a step in the fight to change the system. Turns out, Prince Charles is a champion of REAL food and has written the perfect book for your non-foodie valentine: a short, eloquent and inspiring overview of the future of food.
Popular in the Community