In one of the three photos taken by Alexi Lubomirski, the newlyweds are pictured surrounded by their pageboys and bridesmaids.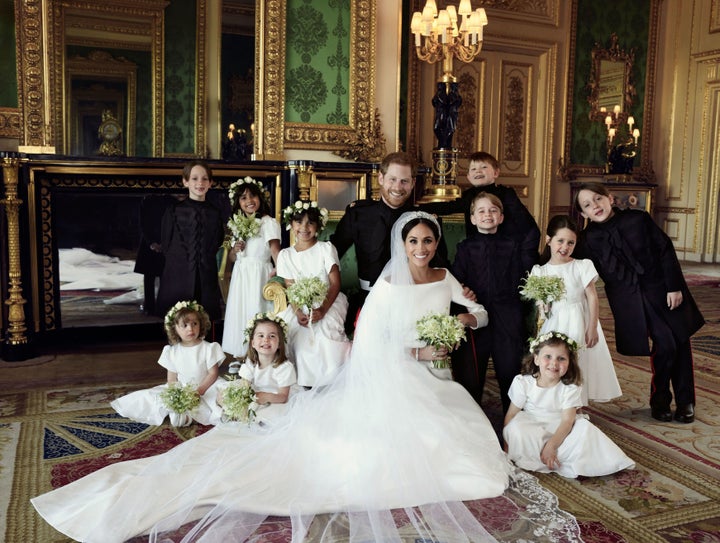 While the bride is perched on the floor, Prince Harry sits on an emerald green chaise longue.
This is the same chair used in his official christening photos in 1984, with the prince posed on his mother's lap.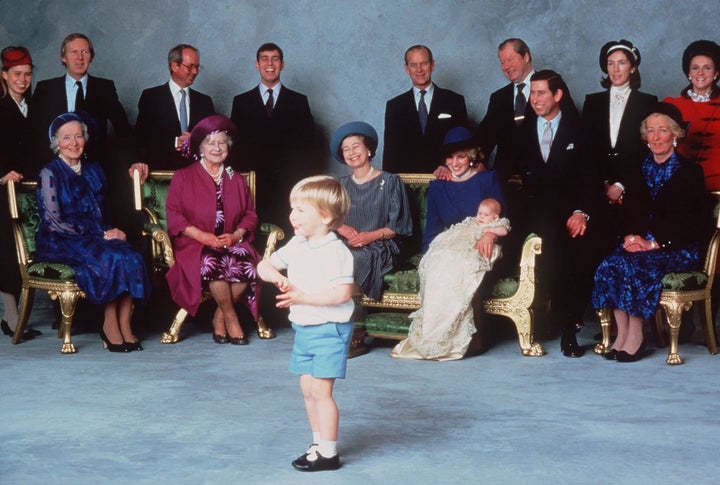 The photos, taken in Windsor, depict Princess Diana seated beside the queen while Prince Charles rests on the arm of the chair beside her. Prince Harry's brother, later the best man at his wedding, Prince William, is seen grinning in the foreground.
The couple's wedding photo was taken in the Green Drawing Room of Windsor Castle following the history-making ceremony at St. George's Chapel on May 19.
The children — six bridesmaids dressed in white, cap-sleeved Givenchy dresses and four pageboys in miniature versions of Prince Harry's outfit — are all smiling at the camera.
The children, aged from 2 to 7, include a mixture of the bride and groom's nieces and nephews, godchildren, and children of family friends.
The newly titled Duke and Duchess of Sussex honored Princess Diana in many other ways throughout the wedding, including using her favorite white garden roses in their flower arrangements and forget-me-nots in the wedding bouquet.
They also included the hymn sung at her funeral — "Guide Me, O Thy Great Redeemer" — in their wedding service, and Markle wore Diana's stunning aquamarine ring to the evening reception.
For all things royal wedding, from details on Meghan Markle's dress to cute pictures of Prince George and Princess Charlotte, click here. Want to relive every moment? Watch it all here.
Read more from Yahoo Lifestyle:
Popular in the Community