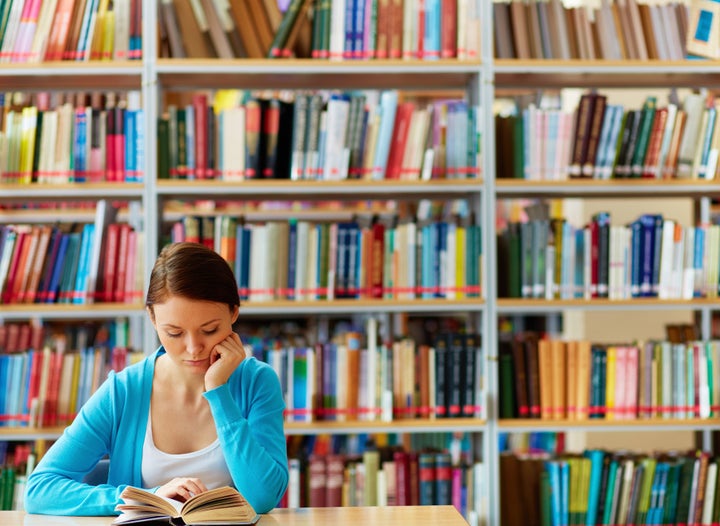 Like many other high school seniors, I have been anxiously waiting to hear back from the universities I applied to since I pressed the 'Submit' button in December. Although I still have a while to go, the constant college-related chatter amongst my peers has caused me to take a step back and reflect on how I got here.

The prospect of higher education has always been present in my life. In elementary school, teachers and parents told me about college: the mystical be-all and end-all that resulted from my efforts. Those vague future plans somehow motivated me to try my best, more than gold stars and congratulatory treats. In middle school, university appealed to me as a way to transition from a confused preteen into a mature adult. In high school, the thought of gaining much-desired independence in college was extremely comforting.

Fast-forward to today: I have been accepted into three great colleges, including a full-ride scholarship to one. Although I'm still waiting for the rest of my decisions, obtaining these acceptances has taken a huge burden off my shoulders. I am no longer stuck in academic limbo; the schools I tried to woo with my grades and SAT scores are now flaunting their state-of-the-art facilities and Nobel laureate professors in order to convince me to enroll. As I recognized the seemingly endless amount of possibilities that college provides, the cliché phrase "The sky's the limit" gained a new meaning. In a few months, I will be able to freely pursue my passions and explore new interests while gaining valuable knowledge for my future career.
Throughout the stressful application process, it is easy to become resentful of the countless forms, standardized tests and essays. There have been times when I have failed to realize the true privilege of choice, the luxury of being able to chart my own life's course. Attending college, let alone choosing between multiple colleges, is an opportunity that many teens will never experience. Unhelpful teachers and guidance counselors, a lack of knowledge about higher education, and rising tuition costs are just a few of the hurdles that could prevent someone from attending college. People like 15-year-old Malala Yousafzai have even greater struggles to overcome in order to obtain a basic education. Malala is still recovering from an assassination attempt by the Taliban prompted by her activism for women's education in her home of Pakistan.
As I decide where to spend the next four years, I will think of Malala and remember to be grateful for the people and opportunities that have gotten me to this point. As I flip through a course catalog in the fall, I will appreciate the innumerable ways I can fine-tune my education. As I pick my fate after university four years from now, I will relish in the possibilities, embracing uncertainty rather than shunning it. Although all of my prospective colleges prepare their students to achieve great things, with hard work, any path can lead to success. I am fortunate to have options, and I intend to take no choice for granted.
Related
Popular in the Community