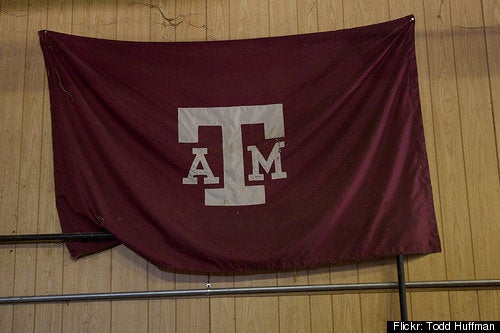 A year-long study conducted by The Center for Public Integrity has found that the threat of undetected rapists on college campuses continues as university and local officials fail to stop them even after repeated attacks. Using Texas A&M University as a case study, CPI found that those attackers who double as model students are especially prone to get away with multiple sexual assaults.
The study showcases Elton Yarbrough, an economics major and marching band member at Texas A&M who was also found guilty of assault after four female students testified against him. The study cites the myth that repeat sexual assault offenders are rare -- a misconception that hurts the chances that a university will be quick to act on the first offense. CPI's analysis of Yarbrough's case reveals many of the errors that prevent rapists across campuses from being stopped:

Yarbrough's story, and those of the women who accused him, share several commonalities with cases of other alleged repeat rapists. For example, records show that Texas A&M, the nation's seventh-largest university, was slow to realize it had a possible repeat rapist on campus. Administrators were not aware of Yarbrough's arrest on a sexual assault charge until more than a week after it had happened and by then police considered him a suspect in another attack months earlier. Once those women came forward, the university eventually became aware of two other women who said they had been assaulted by him. One told the Center for Public Integrity that she had reported the assault a year before to A&M's student health center and, after getting little support from the university, transferred to another school.

Earlier this week, the University of Massachusetts-Amherst came under fire when it was revealed that a student, after admitting to raping a woman on campus, was allowed to continue living and studying on campus. The school blamed an administrative error for the situation.
Calling all HuffPost superfans!
Sign up for membership to become a founding member and help shape HuffPost's next chapter