 I was recently at a cocktail party, and as usual, the ladies were talking beauty (beauty products are women's version of sports; we can bond with total strangers over the best eyeliner or skin cream). A woman with flawless skin suddenly stopped the conversation with a powerful statement, "My BB Cream changed my life." I watched as the other women inspected her perfect skin. Then they all started talking at once, leaning in, demanding the details. She divulged that her "magical" BB Cream was Jane Iredale Glow Time™ Full Coverage Mineral BB Cream and that her skin had never looked better. I stood back as several of the women asked her to repeat the name of the product while they furiously typed it into their phones. I had to put an end to this madness. "Um, did your BB Cream replace your other skincare steps?" I couldn't let these ladies drink the BB Cream Kool-Aid. These supposed multi-tasking miracles are advertised as a replacement to your moisturizer, primer, sunscreen and serums -- and one look at this woman's skin I knew she was using more than a BB Cream.
She gave me a look like I had just suggested a Vampire Facial, "Hell no! I've got the oiliest skin ever, and I need all of my products! The BB Cream just replaced my MAC Foundation that used to make me breakout."
My obvious follow up question, "So how did it change your life?"
"It has amazing coverage, and it never clogs my pores." I'll give her that. Amazing coverage and clear pores can be a life-changer after using a foundation that ended up giving her more problems to cover up. By the way, the reason this woman's BB Cream never clogs her pores is because it's mineral-based, which makes it a lot more gentle than the average BB Cream (many are chock full of chemicals).

Now before you get out your pitchforks, I'm not saying BB Creams are bad. I'm just saying they should be marketed for what they are -- hydrating makeup with sunscreen and skin-benefiting ingredients. Guess what, this is nothing new. I've been using the same foundation for years, Amore Pacific Time Response Skin Renewal Foundation SPF 18. It hydrates, nourishes, provides anti-aging benefits and protects from the sun -- but it's not suffering from an identity crisis -- it calls itself a foundation.
Think about it... If you apply a dime size of BB Cream (which is a generous portion), how is it going to have enough active ingredients, hydrators, and most importantly, sunscreen to care for your face? "BB Creams are a brilliant marketing concept, however one cream that fits all is a false notion," said Los Angeles-based Celebrity Dermatologist Dr. Harold Lancer. "There is some modest benefit-moisturizing, but should not be the end all of the fountain of youth and certainly should not replace any other vital steps in skincare."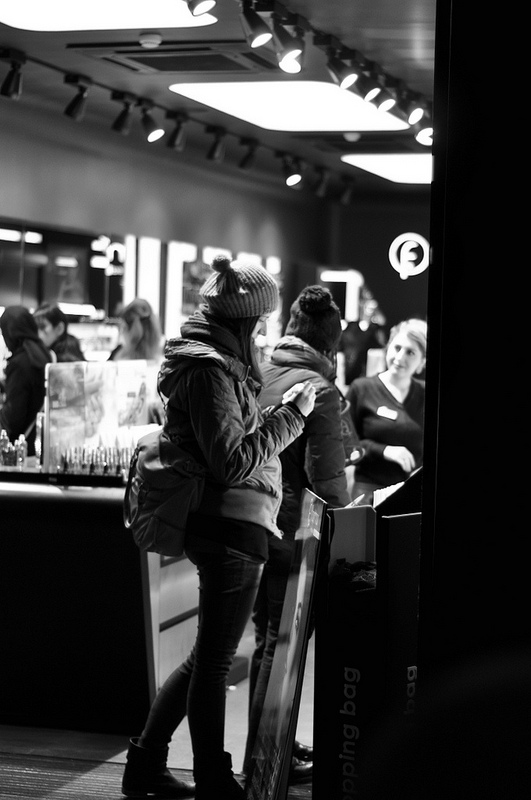 So before you go clearing out your skincare cabinet (doesn't everyone have at least one cabinet dedicated to skincare?) in anticipation of a new BB Cream, perhaps you should reconsider and instead just make a little room on a shelf. Make sure you do your research (ingredients, user reviews, etc.) and test to make sure the color matches your skin tone as you would with any foundation. Then, if you hate your old foundation go ahead and banish it to the beauty graveyard (otherwise known as the trash). But, if your foundation is doing its job but just doesn't have the fancy ingredients of a BB Cream, let it take its place as the Velveteen Rabbit on the back shelf of your cabinet. You never know when you may get bored with your new toy.
Are you drinking the BB Cream Kool Aid or are you just looking to use a BB Cream as a foundation? Leave your comments below or tweet Janna on Twitter @BeautyBinge. For more makeup and skincare tips, product reviews, and beauty-how to's with an attitude, visit Janna's blog at www.mybeautybinge.com and on Facebook.
Related