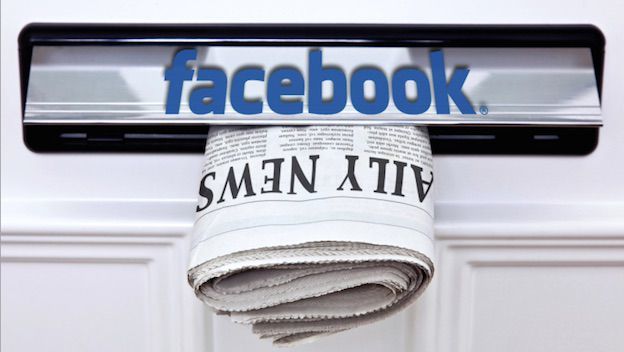 It's no secret that the days of picking up a physical newspaper are long gone. Millennials like myself are getting their daily dose of news coverage, almost exclusively, through text snippets on a smartphone screen. The reality is that the sheer convenience of this new medium is overshadowing the importance of accuracy. In the past year, we have seen an overwhelming trend of outright fake news being shared like never before. The social media behemoth that is Facebook has been the main platform plagued with these scams, and now needs to be the policeman that puts an end to it.
First step is to address the problem.
In a recent post, Mark Zuckerberg argued that Facebook is a technology company and therefore isn't responsible for editing what is spread on their site. Facebook is indeed a technology company, but the media influence of it has reached a magnitude that one would be delusional to deny. If Facebook wants to be a place where everyone can have voice, they need make sure that strict terms of service are enforced, protecting their users from harmful misinformation. Admitting that there is a problem, instead of down playing the situation, is the first step Zuckerberg's team needs to take.
Zuckerberg needs a consistent moral strategy.
In the midst of the fake news scandal, Mike Isaac at the The New York Times reported that Facebook is now building a censorship tool to get unbanned in China. The fact that Facebook has taken a loose approach to censoring fake news for U.S users, but is now offering censorship to bring business back to China, is a clear lack of moral strategy.
As an early adopter and power user of Facebook, I have seen first hand the growth and tremendous social influence of this company. I hope to see Facebook address the problem, stop understating their role as a media company, and lastly develop a consistent strategy that is not stained with hypocrisy.
Related
Popular in the Community