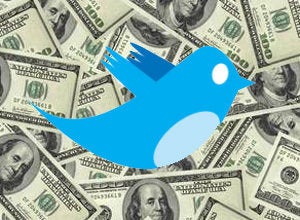 The interactive marketing business has gone through some constructive battles in its first 10 years. Here are the big three and what they mean to marketers and agencies today.
Interactive vs Traditional: Earning a Seat
at the Table
Since the early days of internet
marketing in the '90s, traditional advertising agencies – those plying their
trade in television, print or radio - railed against the web as a viable
medium. Just one year ago they were still
adamantly saying it wasn't
an effective platform on which to build
brands or deliver emotional content. In 2008
the battle began to subside. Brands voted
with their budgets, consumers responded with their attention, and interactive agencies
earned their rightful seat at the table.
Instead of passively watching their
billings divert toward web, traditional ad agencies lined up beside the enemy. They began building their interactive
capabilities and adopted a "fake it 'till you make it" philosophy along the
way, but the cost of entry was (and still is) steep. Hiring all required areas – application developers,
web developers, designers, QA, usability experts, analytics, SEO, strategists, project
managers, account managers – and getting them working together took more than
just money. It will be another few years
before we see the best traditional shops gain their footing in digital but
one thing was clear after that first battle ended: interactive
marketing had earned its stripes.
Then along came social media.
Social Media Specialists vs Full-Service
Interactive
You would be right to ask "social
what?" The internet is intrinsically
social. It always has been. Social media existed in the '80s with email
and in the '90s with discussion forums. The
web was created as a platform for sharing and networking. It continues to evolve today as Facebook houses
300 million members to become the web's 4
largest site, YouTube serves 1
billion videos daily, and Twitter goes
mainstream.
Enabling interaction has always
been the goal of the internet. The key
difference today is the number of tools, touchpoints and connections we can
leverage. The term "social media" caught
on quickly to describe a more participative, shareable web and social media consultants
sprung up overnight.
As consultants, their core offer is
typically a strategic roadmap on how to tap into social graphs and viral
expansion loops (you tell 3 friends, they tell 3 friends…). The problem is, social media and the broader
field of interactive marketing are inseparable.
When social media consultants without technical or creative depth hand
their instructions over to the brand, their advice may not be executable. The result is often a mini Stonehenge. Successful online initiatives require the synergistic
interaction between 3 core competencies:
Technology – to define the sandbox we play in
Creative – to fill the sandbox with the right toys
Strategy – to connect the people and other sandboxes
Brands are increasingly insisting
that all 3 of these competencies work under the same roof as an integrated team. Smart social media agencies who
realize their pipelines are in jeopardy are staffing up and deepening
their capabilities to comply.
So does that mean established
digital shops get the full-service initiatives in the meantime?
Interactive vs Interactive: Staying Ahead
Not necessarily. Not all full-service interactive
agencies have kept up with the rapid shift toward web-wide sharing and
participation. Opening themselves up to
the idea of content creation from communities across the web is a significant
shift away from what was once a tightly controlled message coming from a
central website.
To some, their social media
checklist involves bolting on a few share tools to the site, setting up a
Facebook Page, and getting started on Twitter.
But brands are insisting on more thorough digital visions and online
engagement strategies. Leading-edge
interactive agencies must be fully versed in eCRM, email marketing, RSS
feeds, contest management platforms … the list is constantly evolving.
Just as we eventually dropped the "portable"
in portable laptop, we may soon drop the "social" in social media. The buzzword may die but the opportunities to
engage brands with consumers across all digital touchpoints and devices will
continue to expand. Who will
benefit? Brands and consumers will, of course, as will the interactive marketing agencies sharp enough to stay ahead of the pack.
Support HuffPost
The Stakes Have Never Been Higher
Related
Popular in the Community