When your father is a photographer, you learn to appreciate the science and magic behind photography. And when you grow up in Virginia, you cannot help but confront American history everyday. Throughout my childhood, my parents regularly took my sisters and me to museums and battlefields on weekends and during the summer. By the time I graduated from college, I had visited notable sites in every corner of the state, spanning every era of Colonial and U.S. history. It was inevitable that I would one day come across books by Arcadia Publishing and The History Press -- and even write my own titles.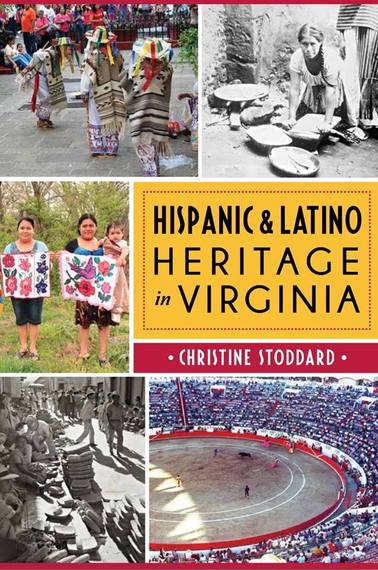 No matter where you live in the U.S., you can find Arcadia and History Press books in the nearest city and even in many small towns. These national publishers, which merged in 2014, publish books on local and regional history. Arcadia books tend to be more visual and often feature archival photos, postcards, and illustrations. History Press books tend to be more text- heavy and narrative. Both publishers are accessible to first-time authors, though they prefer that you have some previous publication history, such as community newspaper or city magazine reporting. There is no cost to publish your book. What your proposal must prove is that you have the desire and commitment to research, write, market and represent your title.
Because of my love for photography and my experience as a film student, I wanted my first Arcadia book to be for their "Images of America" series. These pictorial history books include dozens of archival photos centered on a specific region. Directing a documentary on Edgar Allan Poe's life in Richmond, Virginia as an undergrad meant that I spent a lot of time in local cemeteries. It also meant a lot of time in the university library and at the Poe Museum. Over the course of a couple years, I learned who was buried where and what images were available. That knowledge inspired me to propose the book to Arcadia shortly after I graduated. They accepted
the proposal the very week I sent it. Misty Thomas and I co-wrote the book, Images of America: Richmond Cemeteries, which was published in 2014.
The success of Richmond Cemeteries pushed me to write a book that involved more research and emotional investment. I pitched Hispanic and Latino Heritage in Virginia to The History Press because I saw that so many Latin contributions to the state were going unrecognized in English-language media. I wanted to honor the Latin men and women who helped forge my home state and continue to influence Virginia today. I saw how the state was changing. In a cosmopolitan place like New York City, it is easy to forget that the rest of the country is not so diverse and often far less accepting of differences. Hispanic and Latino Heritage in Virginia covers everything from Latino folkloric traditions reimagined in the Old Dominion to the challenges of improving English language education for new immigrants.
After two years of research, my humble little book is out in the world. Hispanic and Latino Heritage in Virginia is available in Barnes & Noble, Books-A-Million, Amazon, independent bookstores, and museum gift shops. Whether you have an interest in this topic or not, I encourage you to familiarize yourself with the History Press and Arcadia formats. You may realize that you, too, have a regional history topic deserving of a small and accessible book.
Calling all HuffPost superfans!
Sign up for membership to become a founding member and help shape HuffPost's next chapter