Talent coupled with the right backing and support provides an undeniably successful result. During New York Fashion Week two of the most promising designers showed under the Harlem's Fashion Row umbrella. Kimberly Goldson and Sandro Romans. Both designers encompass an understanding of their ideal consumer and an impeccable technical precision. Over the years I have seen many new designers and labels come and go. Those that sustain their line usually have raw talent but also know how to give their buyer exactly what is void in the market at the moment.

Photo Credit: Johnny Nunez
Let's start with Kimberly Goldson, a Project Runway alumni, she prides herself on being a product of Brooklyn, New York. Kimberly has been inspired by her environment via the go-getter mentality of the Brooklyn woman as well as the Brooklyn landscape. The line included well tailored suits with just enough flash. Utilizing materials with a sheen finish, embellishments and hidden gems such as suit jackets with zippers on the sleeves, giving just enough flare to the woman who doesn't want to change her whole outfit to grab a drink after work. Her suits also included prints of the Brooklyn Bridge, an unexpected yet refreshing take on the print. Kimberly has done an impeccable job at re-imagining the modern day woman and providing clothing for a working girl's lifestyle. Her line is timely as the current job market is pushing many young women to begin their own business either on the side or full time. These pieces give the option for enough versatility and allow a new business owner to stand out among the crowd without trying too hard.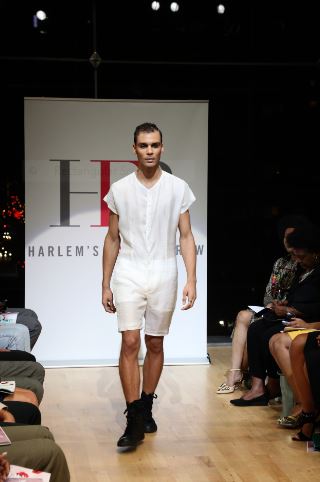 Photo Credit: Johnny Nunez
Sandro Romans took a non-traditional angle when designing his line. Being inspired by the ever changing Bushwick community he best describes his consumer as the young man who works a corporate job but none of his friends do. During the downtime of the Sandro Romans man he can be found with a group of creatives in Bushwick, Brooklyn. Incorporating layers of silk and chiffon, Sandro has provided a breathable collection that gives his consumer room to move about freely. The strength of the Sandro Romans line lies in its ability to provide the purchaser with an unexpected yet refreshing product.
With the assistance and nurturing of the Harlem's Fashion Row organization, I am looking forward to seeing the growth of these two designers in particular as they have grasped the art of designing in a way that is refreshing to our industry.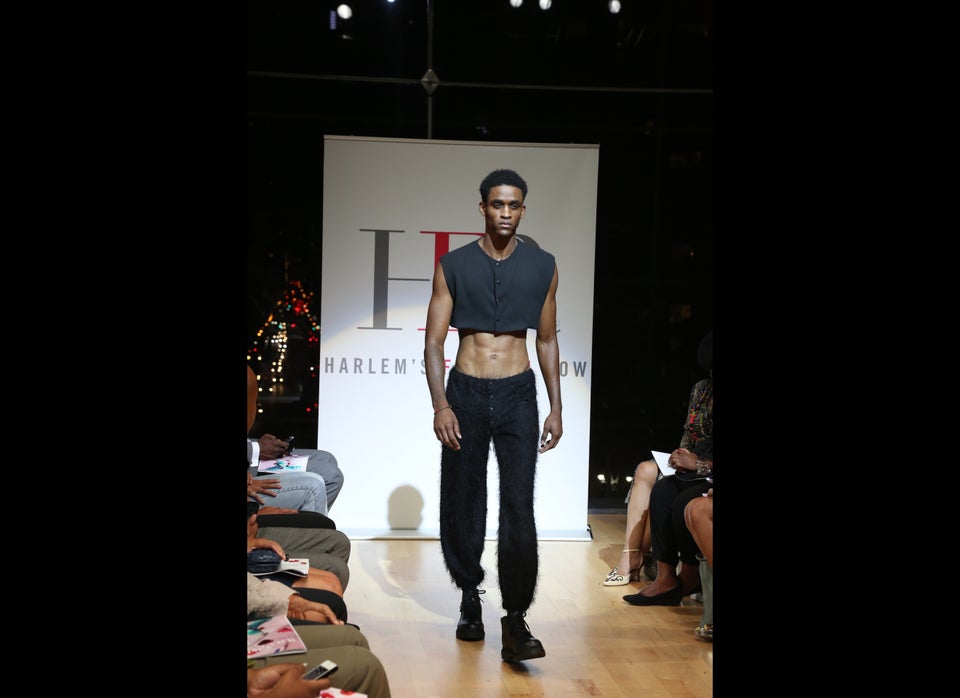 Harlem's Fashion Row: S/S 2014 Kimberly Goldson and Sandro Romans