Just under a year ago, computer manufacturer Dell announced plans to further expand their telecommuting and remote work initiatives. In doing so, they not only pointed to the time and money their employees saved by not having to commute but also the $12 million per year the company was saving in office space costs. Additionally Dell reported that productivity had not been affected negatively at all even as their remote workforce headed toward 50 percent of their total employees. However it now seems that another computer industry giant that had previously embraced a similar philosophy on telecommuting is reversing course in a big way.
As the Wall Street Journal reports, IBM has issued an ultimatum to many of their remote workers: start commuting to a regional office or resign. This decree is surprising for a number of reasons, not the least of which is that as many as 40 percent of the company's employees worked outside of a traditional office at one point in time. Furthermore the company has even created products for what they dubbed "the anytime, anywhere workforce" — so why the change of heart?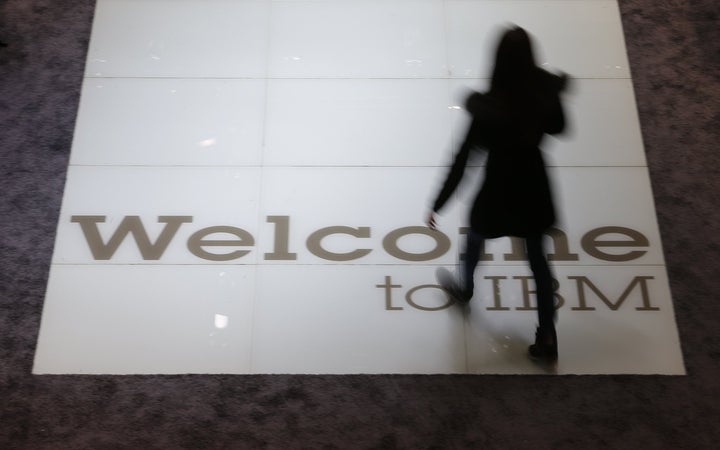 IBM says that bringing their employees back to the office will lead to better collaboration and faster output. This may be surprising considering collaborative tools have only improved in recent years. From various cloud services that allow employees to work on the same document at one time to messaging services like Slack that make it easy for teams to communicate in a quick and organized way, arguing that collaboration is a problem now might strike some as odd. Still, one could easily argue that no amount of instant messaging and video chat compares to the creativity that flows when great minds gather in one room.
When it comes to productivity, there are also arguments to be made on both sides. Again, some maintain the having their employees gather in the same physical space leads to a faster pace of output and better work overall. However, at the same time, WSJ cites studies showing that remote workers are more productive on average than employees who work in more traditional offices. Granted such studies have no way of accounting for different types of businesses or employees, making this discrepancy a matter of preference to a certain degree.
Perhaps the biggest downside to IBM's sudden policy change is that, on the whole, employees enjoy working remotely. Not only do workers rank being able to telecommute highly but those that actually do it often consider it a major perk of their job. Of course telecommuting also contains tradeoffs for employees, as IBM marketing manager Ron Favali reveals. He told the Journal that he knew his decision to work remotely would likely hinder his upward mobility saying, "I was never going to be named vice president of marketing for anything, but I'm OK with that." Incidentally, Favali says he is planning on leaving IBM rather than move to one of the available offices he'd be required to report to.
It seems that, even with a host of new technologies available to businesses and employees, remote working is still proving to be a controversial and complicated topic. What's especially hard for companies like IBM and Yahoo that had allowed the ability to telecommute only to revoke it later is that it could easily lead to backlash and the loss of good employees. This may give some business owners pause about allowing their staffs to work remotely in the first place. However it's important to remember that what works for one company may not work for another (and vice versa). So while IBM's latest decision may be a blow to the remote working revolution overall, it's certainly not the end of the concept as we know it.
This article originally appeared on Dyer News.
Support HuffPost
The Stakes Have Never Been Higher
Related
Popular in the Community