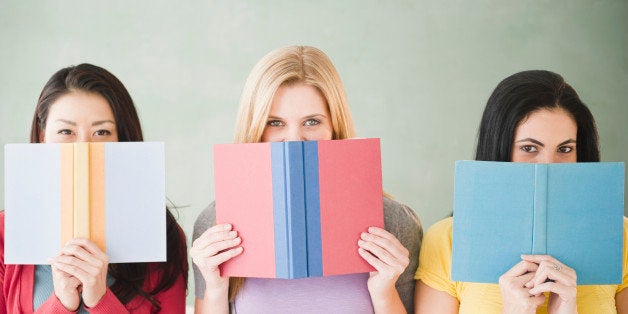 I've been thinking about the dual and sometimes controversial role of being both an author and a blogger. About what it's like to inhabit both of those roles, and whether or not you have to access a different part of yourself or if you can perform both things simultaneously? I was lucky enough to interview some of the most prolific romance book bloggers-turned-authors, who are writing today. Jen Fredrick is a USA Today best-selling author of the Gridiron, Unspoken and Woodlands series and a book blogger at Dear Author. Angie McKeon is the best-selling author of Against All Odds. She is also the head book blogger at Angie and Jessica's Dreamy Reads.
Alexa Riley is a pseudonym for two former book bloggers from SM Book Obsessions who became the duo known as best-selling author Alexa Riley. Alexa is Lea R (Mistress L) and Riley is Melissa K (Mistress M).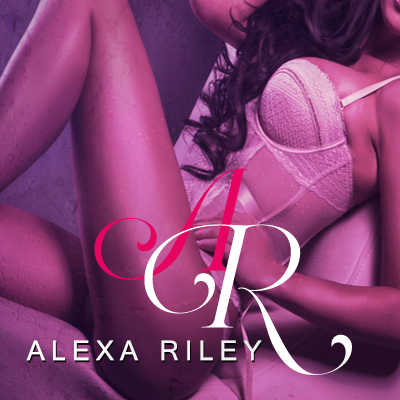 MW: As a blogger you have access to a lot of reader feedback and a lot of opinions. Does it ever inform your writing or are you able to separate blogging work from your personal creative process?
Jen: I write primarily the book that I like to read. I think any time that an author pays too much attention to what readers are looking, she loses track of herself. Because writing and publishing is such an exhaustive mental process, the only person who needs to be happy with the end product is the author. if she's happy with it, then no matter how it sells, no matter what the critical reception of the book is, she can be confident that she wrote the book she wanted.
Angie: For the most part, I'm able to separate it. Obviously it helps knowing what readers seem to like and what they seem to shy away from. For example: cheating. That's a hot button issue for many readers. They don't seem to like it. But my book, Against All Odds, has a couple who opened their marriage--many felt like that was cheating. And even though I knew it was a touchy subject, I didn't shy away from it because it was what I wanted to write about. The story screamed, 'write me,' and I did.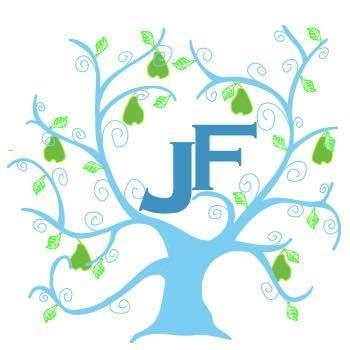 MW: How did being a book blogger help you to become a writer?
Angie: I don't know... I guess it helped that I had friends in the industry. Author friends. Blogger friends. So I had mentors. If I was confused about something, I had somewhere to go, someone to ask. It also helped that I was well read and knew what I liked in a book. I also knew what readers wanted--not that I followed that. Hahaha.
Jen: If I had to identify any one particular advantage a blogger turned writer has it would be the ability to connect to readers. I love to talk about books. One of my favorite things as a blogger was to discover a new author and share that person's book with all of the readers that I knew. The desire to share and recommend a book I've loved has not changed since I started writing.
Alexa and Riley: I think having deadlines and expectations from readers really helped motivate us. Being able to set a word goal and then meet it is a lot like blogging. Also, being avid readers, we know what we like. When it became impossible for us to find what we wanted, we wrote it. Most of our book ideas come from the fact that we want something a specific way. It can be hard to find certain subjects, and we noticed a lot of other people wanting the same things we wanted.
MW: Has reviewing a particular book ever changed the way you approach your own writing?
Angie: No. I don't think so. I really try and separate reviewing from writing. I guess if anything, reading a really great book inspires me to work on my craft, try harder. Or if it's just a phenomenal read, it might make me want to give up and quit because I'll never be "that good."
Jen: In books that I've loved, I've asked myself why do I like this particular book or this particular scene. What is it about the scene that speaks to me?
One favorite post was when I wrote about reader consent. This actually informs my writing quite a bit. Whenever I do something in the book, I know I have to have given readers enough context to make them agree with the characters' decision. That said, every reader has a different line of consent.
MW: Has reading a particularly poignant book ever changed the way you review books?
Jen: No, I can't say that it has.
Angie: Yes, it has. There are times you read a book so good, a book that resonates so deep inside you, it changes how you see other books, it alters your perspective. I think that's what a solid, intense, and poignant book should do anyway. It should make you think, make you obsess, make you feel rooted in the story, and make you rethink all your other 5 star reads.
MW: What are the best parts of book blogging?
Angie: Making a connection with other readers. There's nothing better than finding someone who likes the same books you do. And it feels fantastic when you recommend a novel to someone, and they love it and come back and tell you that. That's the best part of book blogging--sharing books with people who enjoy reading and seeing them enjoying your favorites the same way. I'd say that goes for writing, too. You want to make a connection to the reader through your characters and their story. You want to share something you love, a story that's in your heart and have them feel the same way.
Jen: Getting to share my love for books with other readers. I love hearing other readers' interpretations of storylines, characters, and theories. One of my favorite posts was writing about Kaleb Krycheck in Nalini Singh's Psy-Changling series because of the conversation that it generated.
Riley: For me it was interacting with fellow readers and finding like-minded people who love the same things as you. I remember one time being at a convention and a random daddy book--yes daddy book--came up. I admitted to really liking it and told people to give it a try. The woman next me to goes, "I read that, too!" then leans back, raises all her fingers, and mouths the words "ten times." I died laughing, and we've been sharing books since then. That's what I loved about blogging because it's not just about reading romance. It's about reading your type of romance and finding people who enjoy the same stuff you do.
Alexa: I loved being able to talk to readers about the books you love and having them discover them with you. There are so many times I would mention a book and someone would get so excited and say "i just read that!" Then we would end up becoming fangirls together, and that's a really rare and magical feeling.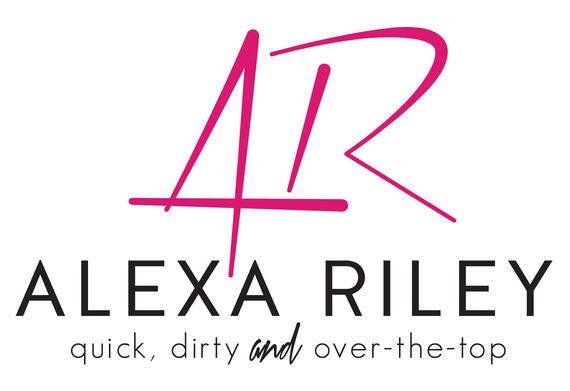 MW: What are the worst parts?
Jen: Being misinterpreted which is often more my fault than anyone else's. Usually it's come about because I'm not being articulate enough.
Angie: Dealing with requests. As a blogger getting review requests is part of the game. But some days it's so hard. There's so much pressure. It's impossible to read everything. Blogging, for me, is and has always been a hobby. Which means I read whatever appeals to me, at my own pace. My mood changes. One day I might want to read all PNR. The next, an erotic romance. And the next, a YA book. I read what I want to read, what I feel pulled to, or it becomes a job. I'm a firm believer that reading should never be a job. So, the worst part of blogging is saying no to some review request. I wish I could help everyone, read everything, love everything, but it's just not possible and I hate disappointing people who want their book read.
Alexa & Riley: The work that it takes to put into a review. We both agreed that we burned out after a while because it didn't feel as if we were reading for enjoyment. It felt as if we had to remember to highlight and take notes so that we could mention it later, instead of just sitting down and loving a book like a normal reader would. On top of that, the work it takes to run a website that started out as a hobby turned into a second job.

MW: If you absolutely had to give up one today, which would it be?
Jen: Today? Blogging. I'm going into my 10th year and I'm only a few years into this writing gig. Ask me again in 10 years. I might have a different answer.
Angie: This is a very hard question. My passion is reading. Sharing that love with others fulfills me deeply. But I also love to write, to craft my own stories. I love to see my words begin to pulse on the page and form a heartbeat of a solid, emotional story. So if I had to quit something, I would say, not blogging, not writing, but publishing my work. Is that an okay answer? Because I would quit sharing my words with others if needed. But I would always want to write. And I would always want to blog. So if I could do both and just never share my words, I would be very happy.
MW: What made you decide to start writing?
Jen: When the self-publishing wave happened in 2012, I had a story idea but I'd never seriously written any kind of fiction and certainly not a book. But I decided to participate in NANO and I ended up writing about 60,000 words. It wasn't really a full story, though.
At the urging of a couple of writer friends, I finished the book in February. With a completed book, I figured I should try to publish it. But I didn't want to do it under my blogging name. I wanted to see what it was like to build an author platform from scratch. Using my blog to launch a book would have skewed the results and I'd always wonder if I sold a book because of the blogging identity or because of the book itself.
Angie: I was inspired by several things. The first, I couldn't stop thinking of a story I had seen in the news where a mother had lost her child. It weighed on me. It ate at me. I just hurt all over for her. And from that I wrote a prologue and it helped me to purged the pain I had been carrying for this mother. I wasn't sure it was a good though, so I sat on it for a long time before I found the courage to share it with a friend. Once I did, she encouraged me to write--her words really gave me the courage to publish. Anyway... the more I wrote, the more I realized I needed to write. It became a coping mechanism for me, a great way to deal with life.
Alexa: I've always written dirty stories. Even before I could really find good romance, I would try to write my own. I was one of those women who read Twilight seventeen times and got angry every time I got to the part where he pulled her into deeper water... then it stopped! I remember being so upset there wasn't a sex scene that I took to my computer to write one out.
Riley: It's started as a joke. I wanted a certain type of book that hit all the things I loved, and I said to Alexa, "We could do that. Just short and quick." And we did it. Then we did it again and again and again, and here we are.
MW: How did you meet your writing/blogging partner?
Jen: I met my blogging partners various ways but it started out with Jayne in 2006. We'd been longtime friends from a yahoo reading group that had formed as an offshoot from All About Romance. Our reading group of about 40 people had slowly drifted apart. Blogging was a new platform at the time and I asked if she'd like to blog with me. She said yes. I wanted to name the blog "Dear Reader" and write the reviews in the form of a letter to the reader--the kind that you found in the front of your romance books at the time. But Dear Reader was taken so I did "Dear Author" instead.
Angie: I actually met Jessica--my blogging partner--through a reading group. I loved that she was a picky reader. I loved that she was very opinionated about what she liked and didn't like. And I loved the way she wrote reviews. We talked briefly here and there, but I really got to know her when I gathered the courage to ask her to beta read my book. Gosh, I was so scared. I was pretty sure she was going to slaughter me with notes. But she didn't. She loved it. And that also gave me courage to publish. After that, I decided I couldn't keep up with the demand for reviewing, so I asked her for help and she said yes. She's been a dream to partner with.
Alexa: I stalked Mel and her book recommendations online for a while. One day she posted up an ad looking for a reviewer and I submitted my info to her. Luckily, when we met in person a few months later, she was totally adorable, and I decided to lock her in my basement. That was about three years ago, and she's been happy in her cage ever since.
Riley: She feeds me well. I don't try to escape.
Calling all HuffPost superfans!
Sign up for membership to become a founding member and help shape HuffPost's next chapter