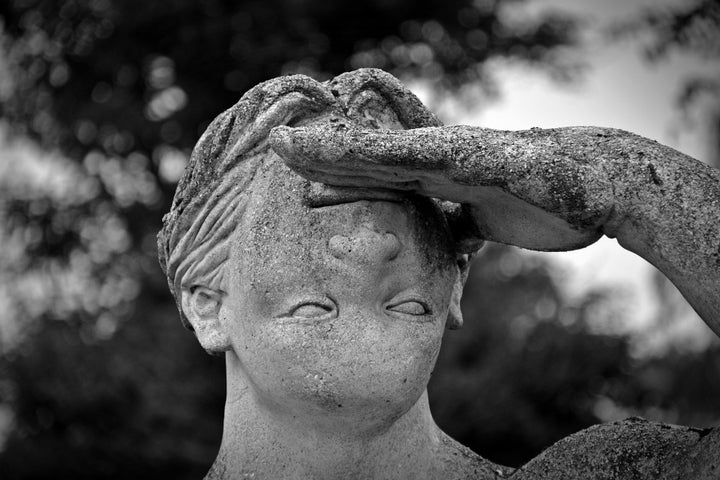 Just when you thought student loan issues could not get more cruel, you'd be wrong. In 2016 the American Bar Association filed suit against the Department of Education on behalf of four lawyers. The issue arose when these lawyers had received certifications their public service work was counting towards their 120 payments for Public Service Loan Forgiveness (PSLF).
The servicer who was managing those certifications is reported to have granted them in error and the Department of Education said although the former students had been working in compliant fields and received notice their employment qualified them for loan forgiveness, those notices don't count. Recent court documents show the Department of Education position is "The fact that plaintiffs may have relied upon the individual ECF [Employment Certification Forms] responses they received, though unfortunate, does not make any consequences that flow from that reliance legal consequences for purposes of establishing final agency action." – Source
The cruel part of this situation is that people elected to work in public service jobs where they would be paid less and have less upward mobility in their careers in order to comply with the program and receive federal student loan forgiveness.
In a recent court response the Department of Education is still fighting back and saying the suit filed should be dismissed because the court should not review the situation until the debtors made the full ten years of payments.
Most people pursuing the Public Service Loan Forgiveness program are enrolled in income driven repayment plans. These plans allow for a lower loan payment today, based on income, but explode the overall loan balances due since the low payment doesn't cover the full amount due each month. For more on this see Why Income Based Student Loan Payments Can Be a Terrible Trap.
The approach the Department of Education lawyers are now suggesting is to ignore what the annual employment certification letters say and instead debtors should make ten years of payment, blowing your overall debt up, and then the Department of Education will make a real decision if people actually qualify. They even say so, "the Department has committed explicitly to making a final decision on each of the individual plaintiffs' eligibility for PSLF when he or she files an application and submits with it documentation showing that he or she made 120 qualifying payments and is otherwise eligible for PSLF."
I understand that some issues can be nuanced and have many different points of view but that position by the Department of Education is nothing but crazy. Afterall, they hired the servicer who is reviewing these employment certification forms (ECF) for approval.
Recent court documents show the government position is that while PSLF employment certification was granted in error for debtors to count on, it doesn't matter. The court document says, "Though the Department's contractor has made occasional errors in individual notifications to borrowers, it has corrected those errors." So what is the rate of an error that's occasional?
If the Department of Education has an issue it should be between the Department of Education and their contractor who is responsible for managing and servicing this program. Providing retroactive declinations of received employment certification forms that go on to say in the future the previous employment no longer counts towards forgiveness, is sloppy and cruel on so many levels.
Lawyers for the government even admit again that any "certification" people may receive along the ten-year path towards forgiveness, are not to be counted on. They say, "Consistent with this regime, the ECF forms that borrowers may submit before they file their loan forgiveness application merely provide provisional guidance on the borrower's progress to making 120 qualifying payments. Borrowers are under no obligation to file ECFs before they apply for PSLF at the end of the 120-payment process. When a borrower files an ECF, it is the borrower's duty to provide enough evidence to show that her employer is a "public service employer" for purposes of the PSLF program, but the decision is interlocutory and subject to change."
The government response goes on to describe an additional quicksand trap as well for people hoping for forgiveness even if they make the required 120 payments. The document says, "Thus if a borrower were to make all 120 qualifying monthly payments, and leave her qualifying job before she filed her application, she would not be eligible for PSLF, regardless of any responses to ECFs she may have received informing her that her employer qualified."
So now we find that debtors who may have made all 120 payments and their employment did qualify for PSLF will be denied if they subsequently leave their job before the application was filed or who knows, even approved. After all the wording the lawyers cite says, "To be eligible for forgiveness after making 120 qualifying [monthly] payments, you must be employed full-time by a qualif[ied] employer . . . at the time you apply for loan forgiveness, and at the time you receive loan forgiveness."
So if the Department of Education drags its feet on approval, how long will debtor's be trapped in jobs they want to change?
And what will happen to those who may eventually get a letter that says their loans have been forgiven and then later get another letter that says "our contractor screwed up and your loans are no longer forgiven."
As you can imagine the American Bar Association says this is all a total load of crap. ABA President Linda Klein issued statement in response to the DOE filing: "It is outrageous that the department refuses to acknowledge its mistakes. Thousands of young people—teachers, engineers, lawyers, doctors and more—made major life decisions based on inaccurate information provided by the department and its contractor. They took jobs and moved their lives based on this information. The plaintiffs followed the rules and are now paying a steep price for the department's mistakes.
"The department now requires participants to make loan payments for 10 years, then wait to see if they qualify for loan forgiveness. The department minimizes both their errors and the price paid by the plaintiffs for those mistakes. That's unfair. We intend to hold the department accountable." - Source
Related
Popular in the Community