From the maker of the catloaf -- the adorable, edible loaf of bread that tastes so good it makes you purr -- comes something even cuter. Ladies and gentlemen, U.K.-based baker Lou Lou P's Delights has baked up a pugloaf and it is everything our pug-loving hearts could hope for.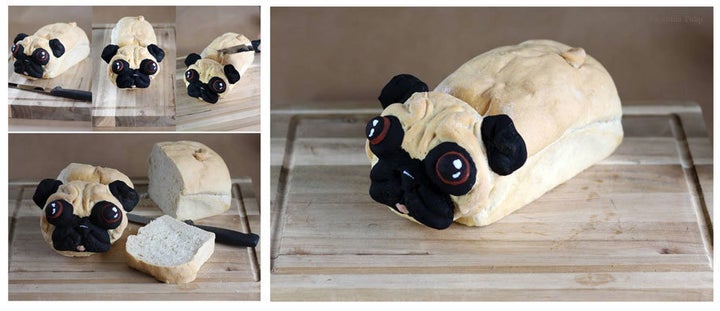 After Lou Lou P's Delights created the catloaf, they were challenged to do the same with the pug because these tiny, wrinkly dogs sometimes curl themselves up to look just like a loaf of bread (here's video proof of that statement). The challenge was accepted -- and brilliantly executed.
The loaf is made entirely of bread, curly tail and all. Lou used Serious Eats' recipe for bunny bread because "it makes a robust dough, which is suitably pliable" and it tastes great, too. The adorable face is drawn on with edible food dust.
Baking the pug required propping two loaf tins together so the head could bake onto the body. According to Lou, the toughest part of creating the pugloaf was "getting his furrowed brow correct." Though, "luckily bread dough lends itself to a pug's face really well."
Besides being wholly adorable, the best part is that it makes for totally great sandwich bread too.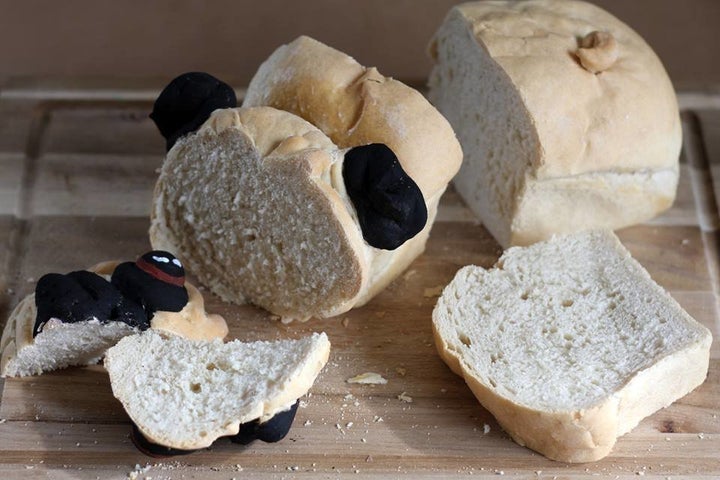 While Lou Lou P's Delight has yet to come up with a tutorial for the pugloaf, we have cme across a bunch of other recipes for adorable breads shaped like animals to hold you over.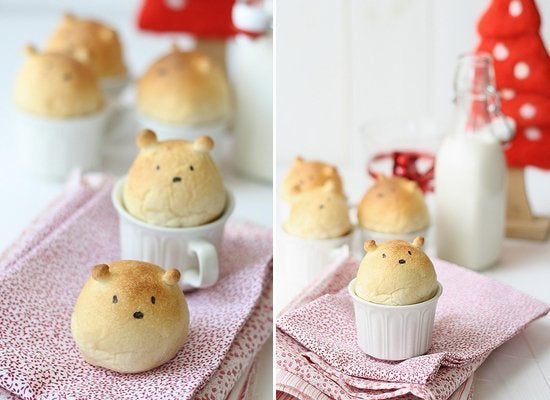 Cute Shaped Bread Recipes
Related