BARENAKED LADIES' "DUCT TAPE HEART" EXCLUSIVE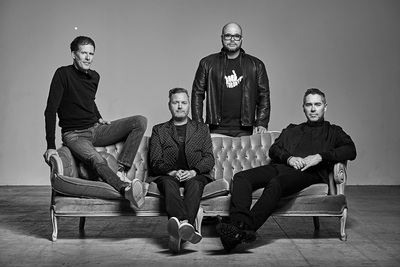 photo credit: Matt Barnes
According to the Barenaked Ladies gang...
"'Duct Tape Heart,' one of the tracks from the Barenaked Ladies' forthcoming album Silverball--out June 2nd--is an Ed Robertson and Kevin Griffin (Better Than Ezra) collaboration. 'I love the imagery of a MacGyvered heart--a heart that is taped back up, but by virtue of being duct-taped back up, it's rock-solid,' Ed notes, no pun intended.

In Robertson's view, Silverball has already attained a lofty status in the band's canon, for reasons that are fundamental and enduring. 'I think the strength of this record is the band playing together,' he says. 'We're pushing in new directions--as always, I think--but it's still unmistakably these four guys playing together, and that's what I'm most proud of. I put the record on and it doesn't sound like anything we've ever done before, and yet it is unmistakably the new Barenaked Ladies record. We made it quickly and effortlessly, and I think it's a great showcase of what this band is capable of."
Fans can pre-order the album on the band's website https://www.barenakedladies.com and check out dates for the band's 2015 Last Summer on Earth Tour, which kicks off on June 5th in Columbus, Ohio.
******************************
ERIC HUTCHINSON'S "FOREVER" EXCLUSIVE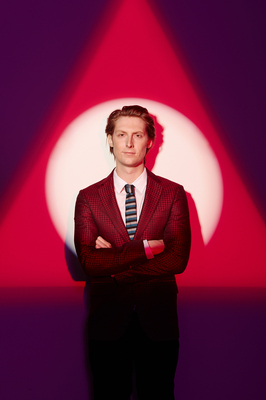 photo credit: JUCO
According to Eric Hutchinson...
"I had already made a video for 'Forever' when John [Danovic] emailed me this idea he had. It was this cool little demo video he made in his car. Stripped down but he totally got the visuals across. I loved it instantly and I had to see it made! The actual video he made is even cooler. This video captures all the emotions I felt when I wrote the song. The ups and downs of love and waiting."
The video's director, Jon Danovic, adds...
The inspiration for the video came from the lyric, "Tell me how you know nothing lasts forever." There's a desperate optimism that attracted me to the song, I tried to balance that hope and melancholy with the visual."
ERIC FORVER CUT 3 from Jon Danovic on Vimeo.
******************************
BEAN'S "WILDFIRE" EXCLUSIVE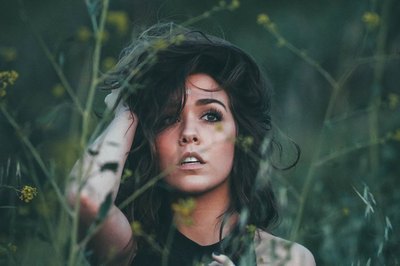 photo credit: Chase Johnson
According to Bean...
"I wrote 'Wildfire' about being carefree and not allowing others to bring you down, which is summed up in the lyrics. 'Rising like a phoenix, I'll make you see. I'll burn even higher, Burn even higher. I'm a Wildfire.' 'Wildfire' is much more mature than my other songs...it really reflects my personality and artistry. It's an anthem for the vagabonds, the wanderers, and the hippies of now."

"Wildfire" is the free download of the week on iTunes!
******************************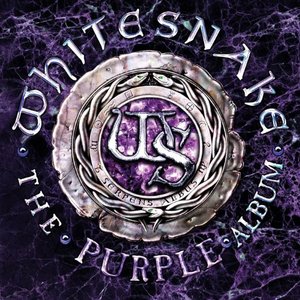 A Conversation with David Coverdale
Mike Ragogna: David, sir, let's talk about all things Purple.
David Coverdale: Oh, Mikey Rags, what a treat! Two of my favorite elements in my life, Mike Ragogna and HuffPost.
MR: Then you're either in for a treat or a wild disappointment.
DC: That depends on what you think of the f**king record, probably!
MR: [laughs] It's hard to be objective because of our friendship, but I honestly think the record is excellent. And furthermore, I believe The Purple Album is very significant in the DC cannon because it brings your career full circle. It's almost like after all your experience in making music--being as creative a person as you've been all these years--you're looking back and respectfully treating your roots. I'll go further. I believe this revisit of your Deep Purple material brings out musical elements of the material that you're only now hearing at this point in your life. Conjecture, of course, but pretty close, right?
DC: That's about it, thank you! It was nice talking with you! [laughs]
MR: [laughs] David, actually, why did The Purple Album come out now, and why not earlier in your career?
DC: It's a very layered why, but the whole idea was birthed from tragedy. You are right when you say we've come full circle because that's actually what I've been saying while I was mixing the album with Michael McIntyre. It was a feeling of completion of a particular journey. I think the next chapter of my life is going to be somewhat different. Still involved with music, that's my primary vehicle for expression, but maybe not the big Tarzan, animal skin, swinging through the trees and beating my chest stuff.
MR: Well, then this interview is absolutely over! Take care, be good.
DC: [laughs] No, I'm still swinging from light truss to light truss unfortunately. It's so very funny, Michael, from the very beginning, even before Purple, I've always challenged myself as a vocalist, as an athlete, as a student, and of course that was amplified by joining Purple. I wrote like four or six versions of the song "Burn" as the new boy, just wanting to please. Of course, they chose the lyric. But I've always challenged myself and continue to this day, but this challenge has become a little more challenging as age rears its questionable head.
Purple was literally birthed from tragedy. In 2012, I received a call from a representative of my beautiful friend and former colleague Jon Lord, who was just an amazing character in my life, a mentor, he introduced charm and grace to a working class kid from Heathcliff-land, Wuthering Heights. Jon had been diagnosed with cancer, which was horrifying, and the next thing was, "He's determined to beat it. On his recovery, would you be up for doing some kind of Purple project?" I went, "Absolutely, you tell him I'm there for him." The greatest sadness, of course, we lost Jon. But the loss and the grieving led me to open dialog with Ritchie Blackmore after over thirty years.
Really, there was no project on my agenda, on my radar; none whatsoever. For me, to stand between Ritchie and Jon, it was the Colossi of Rhodes. I was able to work with Glenn Hughes and Jon Lord and Ian Paice; I worked with those guys other than Glenn in early Whitesnake. Sadly, the last time I saw Ritchie, which was over thirty years ago, we had a physical confrontation which was very unpleasant and unsavory for both of us. An unpleasant rivalry between Whitesnake and Rainbow persisted for many years until Whitesnake became so ridiculously successful and sold so many records it wasn't even a consideration.
But for two reasons, I wanted to speak to Ritchie. One was to commiserate on the loss of Jon and the other was to sincerely thank him for being part of a decision that gave me the opportunity to front one of the biggest bands in the rock 'n' roll world. I had no preperception of global success. I'd seen Deep Purple on a couple Top Of The Pops, I'd seen a little bit of one of their shows in the north of England where I lived. I knew they were big in England but that's all I knew. I had no perception whatsoever off the kind of global success they were embracing. So to give this unknown, untried, untested vocalist from the north of England this incredible, indescribable opportunity to front and to create songs with Ritchie and Tommy Bolin was the Willy Wonka golden ticket. They started me on a journey that may be completed at the end of this forthcoming world tour.
MR: And your versions of these Deep Purple songs aren't clones but evolved versions of the originals. Was this a sort of resolution, maybe what you always wanted to do with these songs?
DC: Oh, very much so. My primary thing when I heard "Burn" was, "Christ, I was naive. Jesus, I was young. Buddha, I was innocent." [laughs] I was literally flying by the seat of my pants. The cliché would be "thrown in the deep end to sink or swim." Fortunately, I swam. I actually used one of the lyrics from an initial version forty years ago on my last studio album, Forever More. But what was really fantastic for me, reconnecting with these songs after reconnecting positively with Ritchie Blackmore was, "Jesus, what a great band!" It tends to diminish over the decades when you're focused and moving around. I'm not a nostalgia guy, I'm a, "Now and moving forward, what are we doing next," kind of guy. The Lewis and Clarke of rock. "Okay, this f**king avenue's closed, let's hack our way through this one," determined to find a new way to deliver music from A to Z in these very, very new times.
What I was astonished by was the musicality, how the songs stood up, even the production values were pretty happening for that time. It reconnected me with fortunately more positive memories than negative ones. For instance, actually doing The Purple Album sitting next to Reb Beach and Joel Hoekstra firing on all six cylinders on the "Burn" solo and going, "Oh my God, I was sitting next to Ritchie Blackmore over forty years ago in The Rolling Stones truck recording the original solo. It was moments like that. Tommy Bolin and I writing "Love Child" after hanging out with Bob Marley & The Wailers. We totally loved reggae. I loved it since it was ska and bluebeat. There was a large Jamaican populace in the north of England close to where I lived. I loved that stuff. So the original version of the song called "Love Child" was literally reggae. [Sings "Love Child" to a reggae beat] At the end of it, Tommy and I looked at each other and said, "F**k it, Purple ain't gonna buy that." So we made it significantly more butch, but on the Come Taste The Band album there are a couple little inflections of reggae that really I don't think anybody picked up on other than Tommy and I.
These things were super little reconnecting dots that I had just let go of years ago. It was fabulous in so many ways, being able to write a small elegy to Jon in the middle of a song called "Sail Away." I digress somewhat because the conversations with Ritchie Blackmore took place in 2012 going deep into 2013 while I was on Whitesnake's world tour "Year Of The Snake." He asked me to speak to his manager, who then asked me if I could keep a secret. I said, "Of course not, I'm a f**king singer!" She said, "Would you be interested in doing a project with Ritchie?" Primarily, I thought, "Hmm, Blackmore/Coverdale; we could embrace the music of Purple and Rainbow and Whitesnake, it could be an interesting ticket."
Then the question was would you choose Roger or Glenn. I love Roger Glover, I worked with him, he produced two solo albums for me a lifetime ago, but Glenn Hughes is my soul brother. We communicate pretty much every day. At the time I dug out these old projects. This wasn't even on my radar, Michael. So literally I dug out the Burn, Stormbringer and Come Taste The Band albums and thought, "Eh, he's not going to want to do anything from Come Taste The Band, of course. Hang on a second, he's going to want me to do 'Smoke On The F**king Water.'" But I was digging into them and going, "I just hope he's up for giving the house of Purple a fresh coat of paint and maybe moving the furniture around a little bit." What my words were, once I actually got into the studio with Whitesnake was, "Snake 'em up a bit," said with the benefit of forty years of experience in survival in a very challenging industry.
So I was starting to work on this while discussing things with Ritchie and his manager. The unplugged version of "Sail Away," which I thought would be a wonderful transition, maybe even a duet, with Ritchie's lovely wife Candace. They have a beautiful Renaissance-style music group called Blackmore's Night. So I was pulling all of these strings together to make it some kind of cohesive thing, but you know the more I discussed it with his manager the more I felt, "I can't share this vision." At this time in my life, I'm not going to do anything I don't want to do, Michael, so I very respectfully withdrew from further dialog regarding a project and wished them well in everything they do. Fortunately, we've stayed in touch.
Then I was having dinner with Cindy, my wife--I don't know if you ever met her back in the day--but I was commiserating with her, "Eh, what a bummer, I've done all this work and it's not going to see the light of day." It was my beloved partner who said, "Well, why don't you do it under the Whitesnake banner," and I went, "Oh!" My glass of chardonnay hovered mid-drink as that realization hit me. And with my being a meditative little son of a gun, I meditated on it for a couple of days and then I spoke to Michael McIntyre my co-producer. I'd already been speaking to Doug Aldrich who was still involved with Whitesnake at the time, so I spoke to our fabulous record company Frontiers and of course these guys are fans of rock and total Deep Purple fans, so I said, "How would you feel if Whitesnake did a tribute album?" There's never been a best of for Mark III or IV! How f**king goofy is that? The best classic rock tunes in the world and the management has never had the thought of, "By all means, let's keep milking the teets of Mark II, but what about Mark III and Mark IV?" It all kind of came together. My musicians all had the same kind of musical boner, so it came through, all systems go.

MR: So when you entered the band, it also was an education in how to go solo and rev up Whitesnake.
DC: Oh yeah. I'm like Bubba The Love Sponge. I just soak it all in. I was there, I still don't understand all the technical stuff, but I know if I want to add a little more EQ here, less bass there. I've never wanted to be an engineer, but I was there for every session, watching it, discussing it. Just earlier we mentioned the "Burn" solo, which is a breathtaking musical, symphonic solo from not only Jon Lord but also Ritchie Blackmore. It harnesses his classical training for a breathtaking guitar solo. When I was sitting next to Ritchie in the Stones truck in Switzerland, he turned around to Martin Birch, our producer and engineer and said, "Slow the tape down a bit." I'm sitting there going, "Huh?" But suddenly "Burn" starts playing [mimics slow track], I have no f**king idea, but then Ritchie's at the top of his neck playing along with this, pre-click track stuff, playing that Bach sequence. Then he said, "Oh, play it back at normal speed," and he plays it back and it's this astonishing, [mimics solo] mandolin kind of thing. He said, "What do you think?" and I said, "It sounds a bit like a balalaika!" He said, "Play it back. He's f**king right. Take it off." I thought, "Oh my God, I'm going to be fired."
That was my huge learning lesson. If somebody asks you, tell the f**king truth. In any given situation, tell the truth because it'll pay off. Ritchie and I wrote most of the material together, and then the band of course put their astonishing identity on, which is what really made Deep Purple, but I wrote a lot of stuff with Ritchie and that actually made our work easier. I thought, "Thank God I have an opinion because I'm from Yorkshire," and we've got an opinion about every f**king thing.
MR: [laughs] You were talking about always telling the truth earlier. It seems like that's a major component of your work.
DC: I've always loved music, and my beloved aunt who I lost at the same time as Jon Lord was fourteen, spending all of her pocket money on Little Richard and early Elvis Presley and Chuck Berry and I'm this six or seven year old going, "Oh my god, this is fucking unbelievable." I still can't articulate what pulled me in about Hendrix, what made Hendrix my muse. He's this guy harnessing blues and soul and exciting guitar and image and blues lyrics and extraterrestrial cosmic shit. He's everything. Hendrix just harnessed everything that I love. There are no mistakes. I go to school one day and the music teacher was ill and the only other teacher who had a free period was the science teacher, a guy called Benbow. He said, "I don't know what to talk to you about; I'm just a clarinet player." So he played a bit of Sidney Bechet, but then he played Lead Belly and I'm going, "What the f**k? All the hairs on the back of my neck are going up! What is this?" I'm eleven years old or something and I go up to him afterwards and say, "What is that?" He played me a bit of Big Bill Broonzy and I'm going, "Wow!"
Before I played an instrument, I would write secret poetry to express myself. I kept it well away from my soccer-playing chums, otherwise I would've had my ass kicked probably. "Hey, how are you doing?" "Well, the sun hangs slowly like a golden orb." As soon as I started playing a couple of chords they became lyrics. Hearing blues singer talk about the honesty of sex, the honesty of politics, of poverty, of heartbreak," it just rung all of my bells, as opposed to leaving me flat on "Mrs. Brown, You've Got A Lovely Daughter." F**k, that meant nothing to me. But when you've got The Who harnessing Motown and you've got The Kinks harnessing whatever the f**k Ray Davis was, those things just resonated like f**k. All of that was going into the Coverdale blender to be mixed up in preparation for my work with Deep Purple.
MR: How big does spirituality play in your life and music?
DC: I've always completely and utterly believed in a supreme being. Always. I was unable to articulate it when I was a kid, but my best friend was a catholic kid and I used to sneak into their church, I knew all the hymns, until a priest grabbed me by my significantly short hair and dragged me out and literally threw me out of the fucking church, which probably served me well in the long time. I've always believed in God, even as a child going, "Oh, please bring me a grey bike for Christmas." I always believed there was something more than what's just here. Of course as I got older my believe system became that of spirituality. I don't particularly embrace religions, but my spirituality is complete, I meditate and pray to God every day without fail and do my energy intentions and stuff. It's an amazing journey to be on. It's the ultimate accessory for me, Michael. Having real hair and meditation has made my life complete. [laughs]
MR: Well, I have one of those! [laughs]
DC: So the thing for me now...you said "full circle" and that's exactly the expression I've been using. A feeling of completion. Being able to pay respectful tribute to the men of Deep Purple. There isn't a note on The Purple Album that isn't a respectful nod to each of our colleagues. All my liner notes in there are respectful. The guys came in... Reb Beach was so full of this project that Michael and I offered him a co-production scenario, which he did heroically throughout last year. Joel Hoekstra came in to assume as a fresh guitar player after Doug Aldrich had moved on. Joel's musicality is extraordinarily welcome. Tom and Michael Devin, Tommy Aldridge came in, the drummer, he came in and set the energy bar for this project. If anybody can't hear the drive and celebration from the moment "Burn" starts going I don't want to know them. It's like f**king NASCAR with Tommy in the driving seat. Tommy's very much like the school of Ian Paice, the original drummer on these songs, who was significantly more influenced by big band drummers like Max Roach and Buddy Rich and whoever, harnessing those elements in a rock environment, whereas a lot of other people follow the school of John Bonham, just straight forward rock 'n' roll stuff. This was perfect for Tommy to come in on. I said, "None of these are going to be singles, we don't have to worry about CHR, just fucking go for it," and my god, they did. But as soon as Tommy started going I saw the guys physically go, "F**k!" and everyone came up a few notches. It was really inspiring. It was all positive, Michael, it was lovely.

MR: In your opinion, what is the legacy of Deep Purple?
DC: I have no idea. I've never done it for that stuff! You guys are the ones who throw words like that in. Oh my god, when I'm doing interviews and people are very nervous with me, saying, "oh my god, you sang with Deep Purple, Ritchie Blackmore, Tommy Bolin, Jimmy Page, Uncle Tom Cobley and all," you go, "Wow, it has been a serious career!" But I've never looked at it with those eyes. Never. It just isn't something, "Oh my God, we deserve a place in the--" f**k 'em if they don't want us in the rock 'n' roll hall of fame. Every one of my musicians, and Lars from Metallica and Paul Stanley are going, "What the f**k, aren't you guys in?" I was actually talking to Ritchie at the time we were nominated, two years ago, I said, "Are you going to go?" he said, "Nah," and I said, "Well if you're not going I'm not f**king going."
But we still sell records. When I got that big success in America, MTV time, '87, '88, '89, all those years, most of the interviews out of America had no clue about Deep Purple. I was very happy to just continue talking Whitesnake, Michael. Nothing I've ever done is for legacy. I didn't know "Still Of The Night" or "Is This Love?" were going to be giant fucking songs that were part of the background of people's lives, are you kidding me? I just try to sing as good as I can, write better songs, make better records, play better concerts and challenge myself. If I'm not inspired to put effort into my work then I'm getting off that f**king horse immediately. When I stand in front of these guys and sing I do stuff that shocks the shit out of me, let alone anyone else, because I have the inspiration, the drive from that stuff and I'm still to this day inspired. Hopefully, you can hear that.
MR: Oh yeah. Has this foray into The Purple Album changed how you're going to look at your own stuff?
DC: What was fascinating for me was seeing such a palpable thread from the very beginning of my writing with Deep Purple through to my last studio album, Forever More, there's an absolute connection. I've written two heavy metal songs, "Burn," and "Stormbringer." Those lyrics have nothing to do with heart and soul or a search for direction or anything. They're sci-fi fantasy things, which basically I wrote for Ritchie Blackmore, because he loved that s**t. I wasn't going to do "Stormbringer" on this album until all of the band emotional avalanched me. "You've got to do it, I can't 'Snake it up, it's in fixed melody, blah blah blah," and I went, "F**k it, okay, you want to do it? We're going to make a sonic fucking storm. In the performance and the video we'll have it for the first time and probably the only time I've done production stuff with that kind of music."
Michael dug out storms, my son Jasper became the voice of the storm, that kind of demonic voice at the beginning and the end. Four year-old Jack Hoekstra sent his daddy a message while he was working with me and I said, "Let's put that in there." I found a cassette of my daughter at four years old singing songs that I used to write for her, so Michael McIntyre fucked them up and low-fi'd them and distressed them. Those kids are the willful children of the storm. I've never done that before! It was a poopload of fun. It's probably not something that I'm ever going to do again, but it was great and it serves its purpose for this. But in all of the songs I've found that there was this really common denominator that was so easy to put in certain musical accents which maybe we did live with Purple, but I've maximized on doing those accents so it's part of the Whitesnake identity. It was really fun, very organic and natural. I swear to God, meditating and sitting down with a guitar, or sitting down at the piano, it just unfolded. This project was absolutely meant to be done at this time in my life. I have no doubt whatsoever.
MR: How do you think Jon would've reacted to The Purple Album? He had to be in your heart and in your mind as you were doing this, right?
DC: I know what you're saying, but I'll be honest with you. I never look at replacing musicians. I get new people in who I feel can help inspire me and take Whitesnake another step up the ladder and hopefully reciprocate with them so it's a mutual exchange of energy and creativity. I specifically focused on the twin guitar attack of Whitesnake on this record. I brought in a keyboard player I worked with many years ago who I knew was an acolyte of Jon Lord and Emerson and Rick Wakeman to do the keyboards, but I said, "The focus will be on twin guitars. The keyboards are just going to be more layered and more orchestral on epics like 'Mistreated' and 'You Keep On Moving' and 'The Gypsy,' adding more synthesized orchestra than we did back in the day." I think Jon's response would be, "There's nowhere near enough f**king organ on this! It's missing my organ." And that's what it is.
But Jon was such a unique man, his musicality, his inversions. George Harrison was brilliant with inversions, moreso than the other two guys, but as George came into his own he wrote all of these things he called silly chords, those diminished chords and stuff that worked beautifully and established the George Harrison identity. Jon Lord would bring that to my songs. His musicality, instead of a straight "C," he would say, "Oh, what about a major seventh or a minor seventh," and my god it made all the difference in the world. He had a beautiful feel for music and melody. Gorgeous.
MR: Can you remember his reactions to your creativity while working with him?
DC: Jon was huge to me. I'll give you three very quick examples. Just after Ian Gillan and Roger Glover joined, my local group supported Deep Purple, the early Mark II as students at Bradford University. The Purple guys were really complimentary. We had some alternate arrangements for "Shakin' All Over" by Johnny Kidd & The Pirates. But I was already messing around, trying to take straightforward songs and making them more rocky or whatever. You know how Page did with Willie Dixon songs and Duane Allman did with Muddy Waters stuff. Taking the blues and just making something symphonic with them was really interesting. There's no reason on this planet for me to lie, but Jon Lord sat me down and said, "I like your voice a lot." I'm going, "Oh my God, this is amazing!" He said, "Do you have a phone number in case it doesn't work out with the other guy?" I didn't have a phone number, I was still living with my parents and we never had a phone. So I gave him my address and we went our separate ways. Of course, I've got blue birds flying out of every orifice driving home and checking the mailbox every day for the next three months. And it worked out incredibly well with the new guy, as we can all testify.
The second time was my audition when I'm this nervous kid. I brought a bottle of Bell's Whisky and the guy who drove me down hid it from me, but of course I found it, so I'm having little sips, and Jon sat me down and said, "Don't worry about it, just be yourself. You're among friends." He spoke to me like an incredibly kind soul. This beautiful-looking guy really settled my nerves and helped me calm down. And he did the fucking same again after I got the gig with Purple and I'd been at rehearsals at Clearwell Castle with the power trio of Blackmore, Pace, and Glenn Hughes. Jon had had to stay in London for a couple of days on business and he called up Ritchie and said, "So how's it going?" "Oh, great," and he said, "How's David doing?" "Oh, he seems great. He hasn't sung anything, but I think he's doing well." [laughs] So he comes down to Clearwell Castle and he sends everybody down to the local pubs, so it's just Jon and I in the studio--well, crypt--where rehearsal stuff is. He goes, "Yeah, have a drink. I must tell you, when you sang yesterday at the audition I had tears in my eyes. It was beautiful." I sang more of the Ray Charles style vocal.
So he's just playing music and I'm singing along, Beatles tunes and rock stuff, just the two of us and a couple of drinks to get the edge off. It was an amazing conversation for this founder of Deep Purple to share with a new guy, he said, "It's really hard for me because when we started I was the primary writer. Once we did the In Rock album Ritchie became the dynamo. Ritchie can just play the simplest of riffs and everybody goes, 'Oh wow, that's amazing!' But if I played that riff on organ it just doesn't resonate. Nobody gets it." I said, "Some of my favorite stuff is chord-related on organ. Have you got any chord sequences?" and he played me this sequence which ultimately became "Might Just Take Your Life." I went, "F**k, that's like 'Heard It Through The Grapevine!" That was my foundation, so I start wailing on this stuff and John's going, "Oh my god, look, goose bumps!" and all this. I would take my riffs to Blackmore and I would take my chord sequences to Jon. It became really apparent from then on. But I can't tell you how pivotal Jon Lord was in my life to help me on my fucking journey. It was amazing.

MR: Can you hear other musicians' works who seemed to have been affected by him? Can you hear what kind of influence he had on rock in general?
DC: Oh God yeah! He just made the Hammond organ. Him, Wakeman, Emerson, those guys just took it from Jimmy Smith and put it into a rock format. If you take Jon Lord's left hand off Deep Purple record it'd be an entirely different band, even with Ian Paice and Ritchie playing. His sound was absolutely crucial to the sonic identity, as far as I'm concerned, of Deep Purple. He and Keith were beating the stage with their organs, if you'll excuse the expression. Thrusting their organs all over the stage.
MR: [laughs] What advice do you have for new artists?
DC: Oh, in this day and age? Get a f**king lawyer. All the music companies are doing 360 deals, which couldn't be more obscene to me. I love my lawyers. My guys have integrity, which isn't usually synonymous, but for me as a business man I can't see the logic of cutting your nose off to spite your face. Why would you want to not pay an appropriate royalty for streaming? Why would you try to diminish the worth of an artist when it's their work that's fueling their industry?
MR: It's preying on desperation. I hate the overt greed of it. No shame.
DC: Musicians can go out and play to fill the gaping hole that the lack of record sales has created, but streaming has actually become the saving grace for record companies. But it really is to the point of such diminishing returns for musicians that I have no words to describe it. I would turn around and say, "Okay, let's make this work," but now I'm hearing that new contracts that are sent out from friends of mine who are lawyers, that record companies now want to pass on paying even streaming royalties because they consider streaming "promotion." That is beyond a grey area.
MR: What does the future hold for you?
DC: I'm in awe of the bar that The Who and The Stones have raised, but I really can't see me doing "Still Of The Night" how it's supposed to be done at seventy. I just can't see that. But then again, I thought I was done at thirty. It is physically demanding. One of the things I have to do is a blues album, because I truly love the blues, and whether or not this is my last big rock record it would be appropriate to go out as I came in, but I'm not sure of that because we're probably going to be filming and recording this upcoming tour, but I see in my future just making music available directly to my fanbase through the website or wherever rather than sweet talk a record company into allowing me to do a blues record. But the other thing I want to do, truly, is an unplugged Greatest Hits with a couple of new songs. Not totally unplugged, not Simon & Garfunkel, but something not so physically demanding on my body and my voice. I do still maintain a good mid-range and low voice which seems to be appealing to a lot of people, particularly the ladies. So even if this is the last hurrah in terms of "David Coverdale aka Tarzan," there's going to be some up close and personal stuff I think in the foreseeable future.
For Whitesnake info: https://www.whitesnake.com
Transcribed by Galen Hawthorne
******************************
RYAN CALHOUN'S "COFFEE" EXCLUSIVE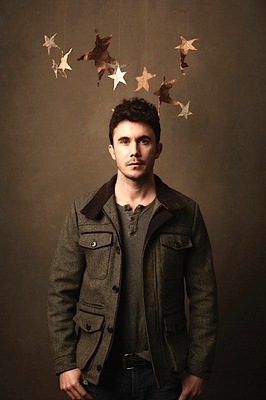 photo credit: Trever Hoehne
According to Ryan Calhoun...
"I knew 'Coffee' was going to be a polarizing song, people are either going to love it or hate it. So I wanted to have a video equally polarizing. I didn't want the video to be 'on the nose,' for example a guy in a coffee shop trying to talk to a good-looking girl etc etc. As a kid I was obsessed with Michael Jackson's 'Thriller' video--who wasn't. And with the popularity of Zombies, I thought we could do something along those lines. I worked with director Gavin Fisher and we shot the video in a day at a ranch about an hour outside of LA. I liked the dichotomy of a cheerful song about coffee being set in a post-apocalyptic zombie world! I want the viewer to be like, 'Wait! What? This is hilarious!!' Also, as for me, I have become a huge fan of The Zac Brown Band. He gets thrown into the 'country' world, but he's so much more than that. He kind of does what ever he wants, sometimes his songs are country, other times more folk or rock. He's a badass and he makes no apologies for it, it's very inspiring. I do feel like my new album is parallel to Zac Brown's style of music; he has definitely taught me that a good song is a good song. Write what you write and do what you love!"
Ryan Calhoun's new EP Paper Stars will be released 6/23
https://www.facebook.com/ryancalhounmusic
******************************
SONNY KNIGHT AND THE LAKERS' "WHEN YOU'RE GONE" EXCLUSIVE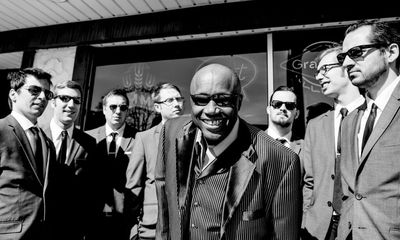 photo credit: Mike Madison
According to Sonny Knight and the Lakers drummer Eric Foss...
"For us, playing live is all about putting on a show, not just picking a bunch of songs and playing them. Set lists are developed in a very methodical way. There is no stopping to switch guitars, or tune, or tell funny stories. I guess we think of it as more of a performance art in that sense. Nothing against folks who don't do it that way, some of my favorite artists are the exact opposite of this. I'm thinking of how Townes or Ramblin' Jack performed live. This is just what we're into and works best for us. Last year, we were blessed with the opportunity to perform our show nearly 100 times throughout the US and Europe. When things finally calmed down at the end of the year, we knew it was time to develop a new show. But we wanted to document this one before moving on from it. Then a four show engagement at The Dakota in Minneapolis fell in our lap and we knew it was now or never. The crazy thing about working with Sonny Knight is that at 67 years of age, somehow he just continues to get better night after night. I'm glad we were able to capture him performing that show at his very best before we dismantled it. Now we're just looking forward to doing it all over again, releasing a new studio album, touring that record, and God willing, cut another live album."
******************************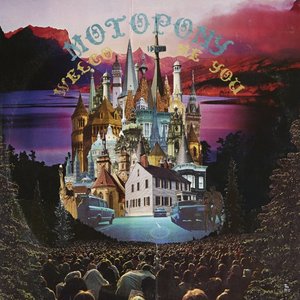 A Conversation with Motopony's Daniel Blue
Mike Ragogna: You recently posted your video "Daylights Gone," a song from your new album Welcome You. What's the song's concept?
Daniel Blue: "Daylights Gone" is a song comparing the phases of the moon to the transformative nature of the human experience.
MR: This being your second album, what's been the growth or significant changes for the band creatively between the self-titled debut and Welcome You? Have your personal relationships changed since the early days?
DB: I wrote most of the first album alone in Tacoma. I hired Buddy Ross as a producer and he wound up joining and we built a band around the record we created. When we got signed, we collected a new drummer, Forrest Mauvais and a second guitarist, Mike Notter.
We set out to write a "record we could play live", since the first record was mostly me and production tracks. During the writing process of the second album, Buddy moved on to work with Frank Ocean and I lost another member, Brantey Cady, to a friend's project. Mike, Forrest and I brought on a trio--Andrew Butler on keys, Nate Daily on guitar, and Micah Simler on bass--and went about finishing the record and writing at least another dozen songs. We ended up finding a pretty new sound and since we were after a live sound we started over probably six or seven times. Micah went on to tour with Noah Gundersen before we tracked with McCarthy and we brought on Terry Mattson on a recommendation from Hey Marseille--Seattle chamber pop. We wanted a "band record," and to us that meant everyone got input on everything and we all had to absolutely love every measure of our parts.  
MR: What are the responsibilities of each of the band's members in the recording and live processes?
DB: First, it's to our specific instrummies and strengths; I'm good at lyric, Mike is a hell of an arrangement man. But as I said, there's not much we didn't listen to from every member who got inspired.
MR: The last album's emphasis track seems to have been "King Of Diamonds." Is this album's biggest highlight "Daylights Gone"? Can you go into a couple of stories behind the topics or creative process of a couple of other songs?
DB: "Daylights Gone" wasn't my choice. I'm torn between "Changing," "1971" and "Gypsy Woman," depending on my mood. Changing was a total band effort and we rewrote it like 40 times so the name became kind of ironic. "1971" came from a chorus Nate had cooking based on his idolization of that period in music and a "champagne super party" he feels like he missed out on growing up in the depressing 90's. "Gypsy Woman" is a song from my inner feminine--Carl Jung would call an "anima"--to myself about how to be a performer.  
MR: What was it like working with Mike McCarthy?
DB: Indescribable. Im kidding. I'm not kidding. He's a master at vintage sound.  
MR: How does Seattle play into the spirit of the band? 
DB: Context is the only definition we have, buddy. It's the only thing that's real.  
MR: Which artists or songs influenced you as you became aware of music? What age did you become aware you wanted to follow music as a path?
DB: Growing up, I wanted to be either an astronaut or a rockstar.  But the truth is my parents didn't trust or teach science and we listened to very little secular music.  When I was 12 we moved to Washington and I discovered FM radio on an alarm clock they bought me for school.  I would listen in secret with the intent a dry sponge has in a puddle. There was no filter, I wanted it all. As I developed my own style and friend group I leaned toward grunge and classic rock, but mostly because that's what the other kids with skateboards listened to... In my late teens and early twenties, I was a fiend for electronic music and dance culture and when the drugs wore off I got into Emo and shoe gaze. When I started writing poetry in my mid-twenties, someone turned me on to the beats and that led me through the '60s to Dylan and then Neil Young and subsequently late era John Lennon. Wherein I fell back in love with The Beatles...which was the only music my parents had that wasn't pretending to be religious. Full circle, haha!
MR: Are there any steps or events you would have wanted to do differently up to this point? 
DB: I've no regrets. All consequence is learning.  
MR: What's Motopony map of the future?
DB: Love one another. Stay close, forgive each other. Stay honest, enjoy what comes.  
MR: What advice do you have for new artists?
DB: Ask yourselves the big why questions. Where does inspiration come from? How does sound create emotions? Who am I, really? What do I actually have to say?  
Avoid the trap of trying. Don't let anyone--including your own desire--make you try to sound like this or that. Don't try to be cool or popular. Don't try to write music that sells. Fame and money will come if you are chosen and dedicated to pure expression that other humans can relate to. Love the listener, even if you are being critical of them. Tell your truth in a way it will be understood. Don't copy your heroes, they weren't copying theirs.
******************************
CRAIG GREENBERG'S "THAT GIRL IS WRONG FOR YOU" EXCLUSIVE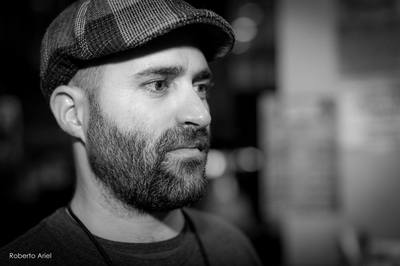 photo credit: Roberto Ariel
According to Craig Greenberg...
"The song, 'That Girl Is Wrong for You,' isn't about one 'girl' specifically, but is more an indictment of a few women I've known over the years. In the lyric, I am singing as the benevolent narrator, trying to warn a friend, but the truth is it's about my experience going after women that aren't right for me, which I seem to do repeatedly in my life. Maybe it's wanting the unattainable, or maybe it's a fear of commitment I have that makes me pursue unworkable relationships.  Unfortunately, I haven't figured it out yet, so I imagine the song will continue to resonate with me for some time.

Musically, 'That Girl Is Wrong for You,' is one of the most straight ahead songs I've written, and also one of the shortest. I'd say it's as close to a standard pop song as I have in my catalog. Rarely do I like key changes in pop songs, but I managed to slip one in that I think works quite effectively to give the song a lift, and also isn't cheesy. And I'm especially proud of the piano solo breakdown in there. I defy any listener to not nod their head or stomp their feet during that section. It's rock 'n' roll as I think it should be--simple, danceable, and fun!"
"That Girl is Wrong for You" is off of Craig Greenberg's album The Grand Loss & Legacy. 
https://www.craiggreenbergmusic.com
Calling all HuffPost superfans!
Sign up for membership to become a founding member and help shape HuffPost's next chapter