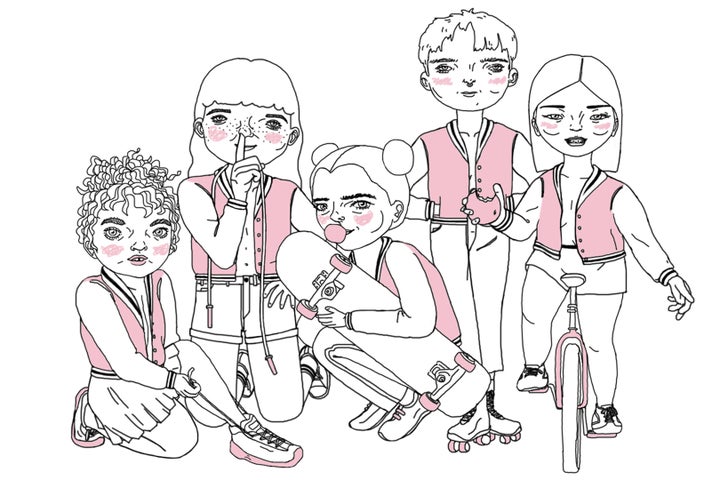 We made matching T-Shirts with puffy paint. Had make-up auctions to trade our glittery lime green nail polish. Threw slumber parties where we watched the Now and Then VHS over and over again. We even had a code word for our periods, in the event they ever came, Fred.
We called ourselves The Purple Hearts Club.
We took babysitting jobs where we would raid their refrigerator after the kids went to sleep and leave the parents with nothing in the pantry when they got home...and somehow, parents still continued to hire us?
We swam competitively in the swim league at the local YMCA and when we would finish a lap, we would turn our nose up to the other person and say, "anything?" to ensure we didn't have any slippery, slimy bats hanging out of the cave.
I had the eyebrows of Frida Kahlo on my 10 year-old round face and I was too embarrassed to ask for help getting rid of them, so I took a razor right down the middle and when they saw me, they immediately knew exactly what had happened. Mortified, I denied it for years.
While there was an enormous amount of joy and laughter in my girlhood, there was also a lot of awkwardness, embarrassment, and curiosity (as noted above). Growing up is hard. It sucks trying to figure out who you are, how to cover up pimples, and how in the fuck to put a tampon in.
The struggle of becoming is real. And rarely talked about. Certainly not on film.
And then I found Project:Girl.
Project:Girl is a series of short films, featuring the female narrative, unfiltered. Based on real stories told by women, co-founders Connie Saltzman, Kate Tolo, and Stephanie Bonner (amongst an entire village of more women) create short films around the seemingly insignificant moments that define who we become as women.
The subjects of the first five short films, range from pimples to peer pressure. They're sweet, funny, heartbreaking, relatable, and at moments quite uncomfortable to watch. They encapsulate the experience.
Kimmy follows a girl's personal relationship with sexuality, masturbation, and her moment of being exposed. While Bella explores the line between a female friendship and idolization, and the influence it has on a girl's identity. Kimmy and Bella are featured on the Project:Girl website.
All five films (Kimmy, Bella, Carrie, Holly, and Lynn) are official selections of ITVFest and will be screened at the renowned Independent Television Festival in Manchester, Vermont October 11-15, 2017!
When I think about my girlhood and my entire experience growing up, I immediately think of the three members of The Purple Hearts Club. They are a crucial part of my girlhood narrative. I am who I am today, because of their friendship, love, support, laughter, curiosity, and willingness to ride or die with me, regardless of how lame and awkward I was (and I was SUCH a dork).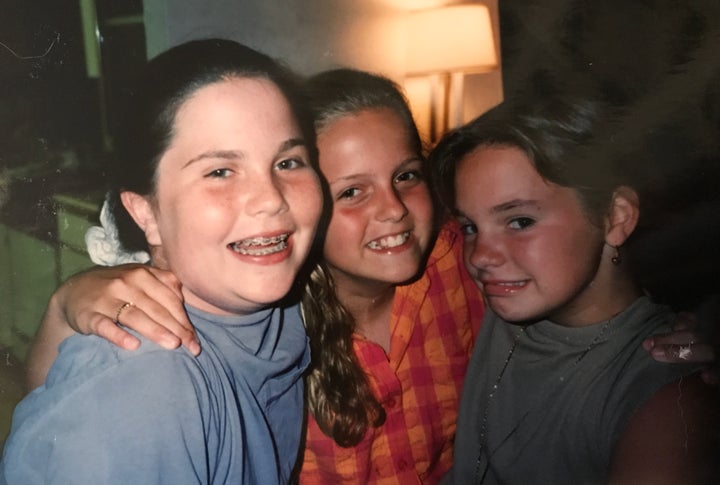 Twenty-seven years of friendship later, I dedicate this and my work on Project:Girl, to my lifelong best friends Harp Fart and Baverly.
Related
Popular in the Community