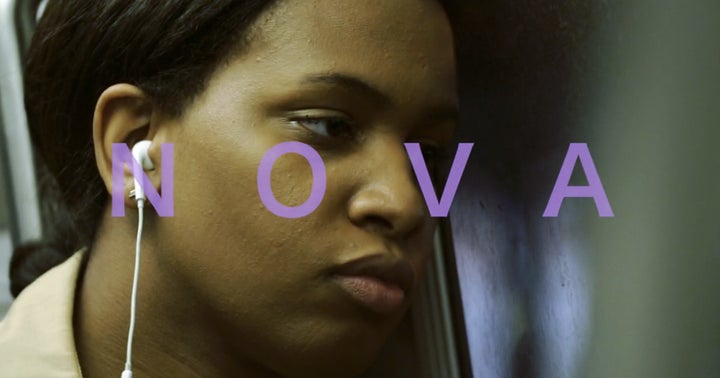 NOVA is a film about a trans woman of color navigating the throes of transphobic life in NYC. The film presents Nova, the title character, as a human above all else, complete with her own lovable traits and flaws, as she struggles to make sense of a new romantic partner who doesn't know she's trans, an HIV scare that challenges her self-worth, homophobia in the workplace, and a trans support group that has become jaded by hopelessness.
I sat down with Nayala Moon (Screenwriter, Actress), Ariel Mahler (Director), Linus Ignatious (Director of Photography), and Eileen Makak (Executive Producer) to discuss how their project is a testament to the power marginalized people can and must wield by telling the stories America needs to hear.
Phillip M. Miner (PM): How did you find each other to make this project?
Nayala Moon (NM): So I've known Eileen for three years, we went to Baruch College together. I met Linus in an acting class, the Studio with Brad Calcaterra. Ariel and I met at a trans acting networking event. For me, it seemed like everything just came together.
PM: You are all incredibly passionate about this project. Why is it so important to you?
Ariel Mahler (AM): Art and media, specifically film and television, are such a vital culture-shaping institution. Seeing yourself reflected in the media you consume is one of the most fundamental identity-forming experiences you can have.
NM: Media plays such an important role in how we shape our identity. I have always had a love affair with cinema and I grew up watching old Hollywood movies with my grandparents and I would imagine that I was Lauren Bacall or Marilyn Monroe. I would study their cues and how they act. It shaped the ideal of my own womanhood.
It wasn't until later that I started to realize that I wasn't like them—I was black. So I looked for black representation and found actresses like Angela Bassett and shows like "Family Matters," "Moesha," and "Girlfriends." They helped me develop a healthy sense of black identity.
I tried to find healthy media representations of trans people and there weren't any. At that time, trans actresses, like Laverne Cox, Angelica Ross, and Trace Lysette, weren't around. I see the difference they make and wanted to add something to the conversation. When I decided to write this film I wanted to write an honest film that reflected trans life for younger trans girls. I didn't have that growing up.
PM: You mentioned only now having healthy representations of trans people in the media, can you all say more about the importance of that?
AM: We're currently witnessing a sort of "golden age" of trans attention and visibility in the media. Or, as Time has put it, the "Transgender Tipping Point." Trans characters, stories, and identities are gaining visibility in many forms of media, from fictional films and series, to news headlines and documentaries.
If I had not seen examples of queer and trans media, I likely would not have had the courage to come out as a nonbinary trans person myself. So when I think about the importance of media that authentically tells the stories of queer and trans people of color, I think about the queer and trans folks out there who don't have any way of seeing their stories represented on the big screen.
PM: Do you think having accurate representation can make a difference politically?
NM: I want to push the boundaries of how trans characters are shown in the media. Having realistic and sometimes complex transgender characters humanize this marginalized groups to other groups of people who haven't necessarily encountered us in their day-to-day life.
Eileen Makak (EM): Right now there's the constant implementation of policies that continue to oppress and discriminate transgender people. We need those policies changed. If American Politics continues to perpetuate a climate of fear and hate towards to LGBTQIA+ community, then we will continue to combat that fear with the truth of real stories.
Linus Ignatious (LI): They say that the only thing that changes prejudice is personal connections to marginalized people. I like to think that through meeting and understanding fictional characters, people can expand their worlds and find a little empathy for a person they wouldn't normally encounter.
AM: This brings to life a very real concern that many trans people face: if our stories are starting to gain mainstream visibility, we want to make that that visibility is authentic—that our stories are being told correctly. It's so vital to be telling stories that represent folks from all walks of life, especially in a way that's authentic and comes from a place on honesty of experience.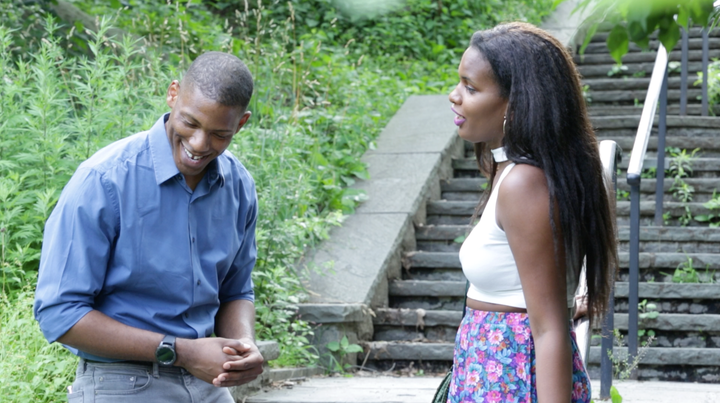 PM: Is that why it's important for trans people to tell these stories themselves?
EM: Who better to share a story than those who have lived it?! Our movie is – in part – taking back the power to tell stories from the perspective of those who are supposed to tell them. The level of depth we can see in NOVA is due to the writing and acting – all of which is represented by honest stories and real people. There is a line in the movie "When you tell someone, you remove my power to tell my story. To tell it like it is".
NM: There are certain nuances that get missed when stories about trans people aren't told by trans people. The stories aren't a part of them. It's not part of their culture.
AM: Unfortunately, many examples of trans stories that exist today are being told from cis perspective; cis writers, cis directors, and cis actors portraying trans identities. So with a growth in trans visibility, so grows the urgency for trans people to tell our own stories. NOVA is a story written by a trans person, directed by a trans person, and with a trans person as the lead actress.
PM: What are some of the biggest barriers to telling these stories?
AM: Making a film, especially one that looks and sounds amazing, can cost a lot.
EM: It is important to have the freedom to create something without the added pressure of investors/Executive producers telling us how to create the story.
NM: Exactly. And, because of that I think a lot of bigger production companies are scared to take a risk. They get scared because there's no precedent for these new types of stories being successful—they seethes as too risky or niche.
LI: Film has been a straight, white, boys club for generations and resisting that structure is a radical act. If we're going to tell stories that challenge oppression we better be ready to reconfigure the production process, too, to be in alignment with the values we espouse.
PM: Is that why you're crowdfunding the project?
AM: Crowdfunding provides an opportunity for people to support projects they believe in. It's a very powerful statement when hundreds or thousands of people come together, to pitch in whatever they can, to help support an ambitious, powerful project such as this one.
LI: Yes, by crowdfunding we are taking a detour from the traditional relationship between money and filmmaking art. We believe in building work with a community of people who share a common vision for humanity, and using our money and passion to make that vision reality. By donating to this project, people are investing in and co-creating a better world for all of our brothers and sisters.
NM: By funding our own projects, we prove that marginalized groups like the LGBT community can tell good stories and that people will support them.
You can donate to the campaign here.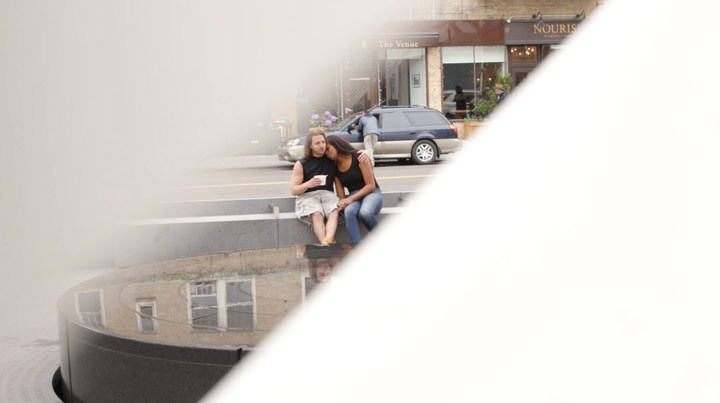 Popular in the Community