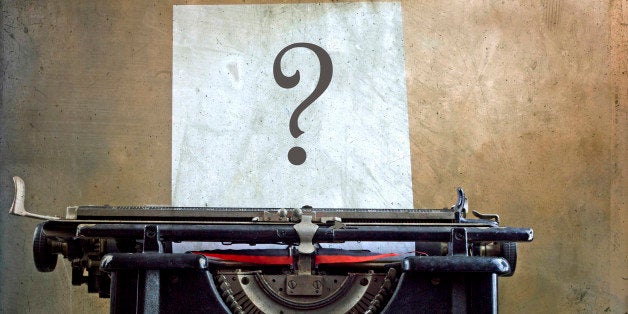 The extra essays colleges and universities ask you to write, beyond the Common Application essay, contain a wealth of information -- for you, not just the colleges. And the most demanding and unusual questions invariably come out of the University of Chicago, where learning for its own sake is valued above all else.
Now and then the students I work with have Chicago on their lists, until it's time to write the supplementary essays, and there's a moment of reckoning. The questions they encounter lead to a lot of head scratching and anxiety. Many find them too cerebral, too quirky, too impractical. This is exactly the process the university wants you to go through: if these questions thrill you, Chicago might be a great fit. If they don't, maybe this isn't your dream school after all. Maybe it's not even one you want to consider.
Now that the 2016-'17 questions are out, take a look and see what they do to your applause meter. You can read the University's essay page here or below.

Remember, the Common App essay is the centerpiece of the application essays. Whatever else you write should not repeat what's in that essay.
As you read through these, ask yourself what the university is hoping to learn about you through the questions. I'd say they're curious about your creativity, your analytical skills, your capacity to innovate, your willingness to engage in complex thinking, the degree of your intellectual curiosity - and maybe even your sense of humor.
If the questions land with a thud, move on. There are hundreds more colleges and universities, and dozens of supplementary essays that might be much more to your way of thinking and moving through the world.
Question 2 (Optional):
Share with us a few of your favorite books, poems, authors, films, plays, pieces of music, musicians, performers, paintings, artists, blogs, magazines, or newspapers. Feel free to touch on one, some, or all of the categories listed, or add a category of your own.
Extended Essay Questions: (Required; Choose one)
Essay Option 1.
What is square one, and can you actually go back to it?
--Inspired by Maya Shaked, Class of 2018
Essay Option 2.
Once, renowned physicist Werner Heisenberg said: "There is a fundamental error in separating the parts from the whole, the mistake of atomizing what should not be atomized. Unity and complementarity constitute reality." Whether it's Georges Seurat's pointillism in "A Sunday on La Grande Jatte," the 1995-96 Chicago Bulls, quantum physics, or any other field of your choosing, when can the parts be separated from the whole and when can they not?
--Inspired by Ender Sahin, Class of 2020
Essay Option 3.
The ball is in your court--a penny for your thoughts, but say it, don't spray it. So long as you don't bite off more than you can chew, beat around the bush, or cut corners, writing this essay should be a piece of cake. Create your own idiom, and tell us its origin--you know, the whole nine yards. PS: A picture is worth a thousand words.
--Inspired by April Bell, Class of 2017, and Maya Shaked, Class of 2018 (It takes two to tango.)
Essay Option 4.
Alice falls down the rabbit hole. Milo drives through the tollbooth. Dorothy is swept up in the tornado. Neo takes the red pill. Don't tell us about another world you've imagined, heard about, or created. Rather, tell us about its portal. Sure, some people think of the University of Chicago as a portal to their future, but please choose another portal to write about.
--Inspired by Raphael Hallerman, Class of 2020
Essay Option 5.
It has been said that it is unfortunate that mathematicians do not have any procedures in place for revoking theorems once their validity is established because sometimes our results would be nicer without them. If you had the power to obliterate any known truth for the sake of getting nicer results, what truth would you choose to obliterate and why? This power cannot be used as a Ctrl-Z on events in your own life.
--Inspired by Erin Horning, Class of 2016
Essay Option 6.
In the spirit of adventurous inquiry, pose your own question or choose one of our past prompts. Be original, creative, thought provoking. Draw on your best qualities as a writer, thinker, visionary, social critic, sage, citizen of the world, or future citizen of the University of Chicago; take a little risk, and have fun. View past prompts here.
Well? What did you think?
Related
Popular in the Community