A recent story out of Washington state serves as a potent reminder that black people continue to do face stereotyping and discrimination in their every day lives.
On Oct. 5, a black female architect by the name of Trish Doolin shared a troubling anecdote on Facebook. In the post, below (via a screenshot by a friend who goes by @whoissugar on Twitter), Doolin explained that a banker at a KeyBank branch in Kirkland, Washington declined to deposit her paycheck because he appeared to doubt she was really an architect.
Doolin told The Huffington Post that 15 minutes after initially depositing her check at around 9 a.m., she received a call from the bank manager about an issue with her deposit. The white bank manager had her sit in his office while he Googled her architecture company (Nelson, Inc) to see if it was real, and then called the HR department to verify whether she was really employed there.
After HR did not immediately answer his call to confirm her employee status, the manager told Doolin that because her new account had not been open for the standard 30 days, her check would be on hold for nine days.
Doolin had just moved to the Seattle area, and had gone to deposit her check in the bank because her direct deposit was not yet in effect. After the incident, she called the bank to complain about her treatment and the hold on her account, and was reassured by a female employee that the man who questioned her was "far from racist."
As a company, KeyBank values diversity within our organization, our communities and our clients. We do not tolerate discrimination. Client confidentiality means we cannot speak to any specific client's situation. We can however, describe our Funds Availability Policy regarding client deposits and holds that may be placed on client deposits. Generally speaking and in compliance with applicable law, we advise clients who are new to KeyBank that we may place holds for a short period of time on their deposits during the first 30 days after they open their account with us.
Doolin says she opened the account on September 5, meaning that her account had been open for 31 days and should not have been subject to the hold. But it's not the hold that she's upset about, but the excessive scrutiny that her check and her occupation received from the bank representative after she was asked to return to the bank.
"When I was called back into the store, I was interrogated," Doolin told HuffPost. "The store representative did everything but hold my check up to the light, similar to how someone would check a $20 bill."
The fact that he chose to interrogate her rather than simply call the issuing bank, and already had her company website up on his computer screen when she entered his office, told Doolin that "it was much deeper than the length of time my account had been opened."
"He suspected me of not being who I am," she described to HuffPost.
Even though Doolin provided an ID, had a paycheck with the design firm's logo, and gamely answered questions about her work, the bank employee still felt the need to verify with a third party rather than believe her.
For her part, Doolin says she will continue to speak out, even after receiving an apology via phone from the KeyBank executive office.
"As an African-American, we are taught to air our grievances in regards to race in private," Doolin says.
"I will not be silent about this. The bank representative even suggested that I take my check to a check cashing place. Imagine that. I will be contacting an attorney."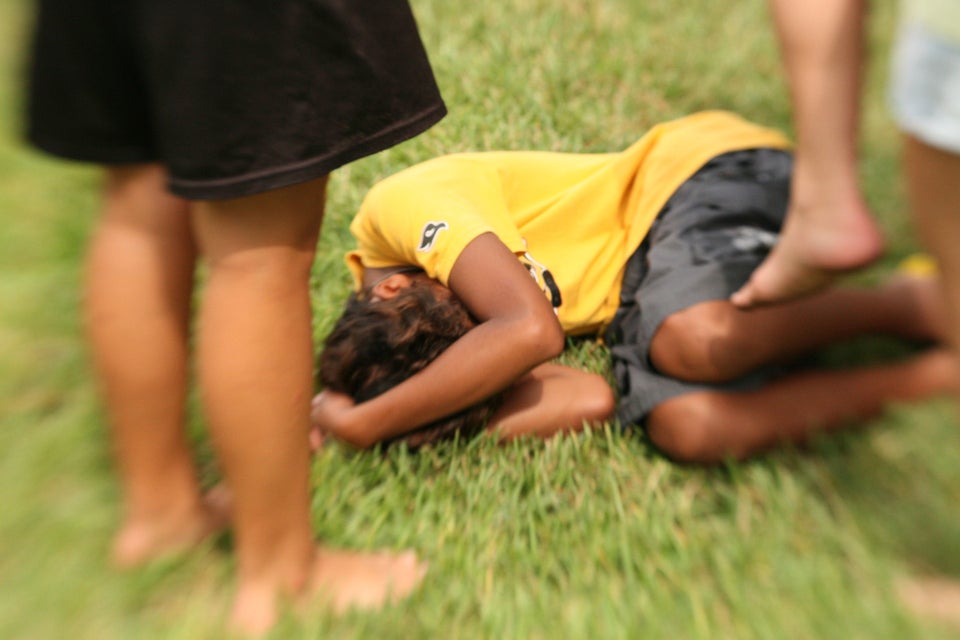 Fighting Racism And Discrimination Everyday